Words by Skye Darden
Photos by Petri Kovalainen, Reetta Kurvinen & Anja Hyysalo
As with most action sports today, the levels and accomplishments are being pushed more and more by young athletes every year. Unfortunately, there has come a price with all the risk in becoming the next superstar. We have lost brothers and sisters along the way, as well as the countless that are now bound to wheelchairs. However our various communities continue to move through the loss and often tragic stories to a better place. I have always believed that with each loss comes a new soul that is saved. Not trying to get religious, but I really believe they are our protectors and can guide us through both the good times and the bad. As in snowboarding and skateboarding, freeskiing has been pushing the boundaries in what a modern athlete is capable of doing.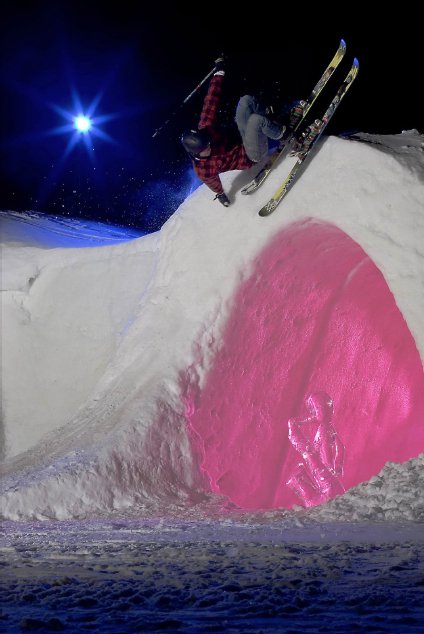 As a judge at some of the highest-level events, I have seen first hand how much these kids are going for it. It is at these same comps or in their video segments that kids get to witness what these incredibly gifted young men and women are doing. The desire to win and the feeling of putting a new trick to your feet is as powerful as any drug. These young skiers are having to challenge themselves, both mentally and physically, to achieve their goals and their dreams, and many young riders dream about one day competing at the X Games.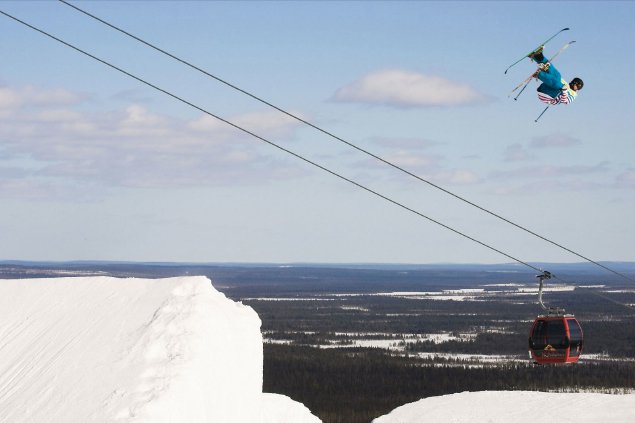 This is the story about one such athlete who was on his way to competing for a spot at X, Pekka Hyysalo. Pekka was a few months shy of his 20th birthday, when a horrible crash, during a filming session in Yllaes Lapland, changed the direction of his life. I have known Pekka since he was competing in the European Open when he was just 17. I had always admired that someone as tall and big as he is (he is 6'4") could pull the kind of tricks that guys half his size were doing. He is a very gifted athlete, but like many his age, had to also mature during a hectic pro skiing career.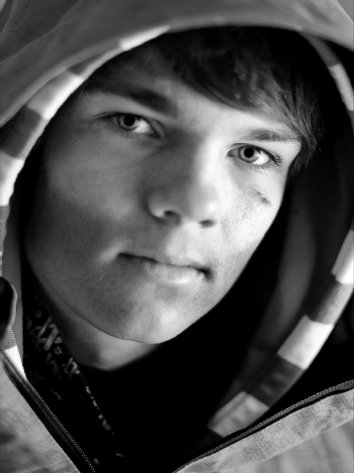 Pekka has an amazing sense of humor, but sometimes this could have been mistaken for a brash sort of character. However since his crash, I have been in contact with Pekka to get his story. A story that is not only sad, but also very inspiring...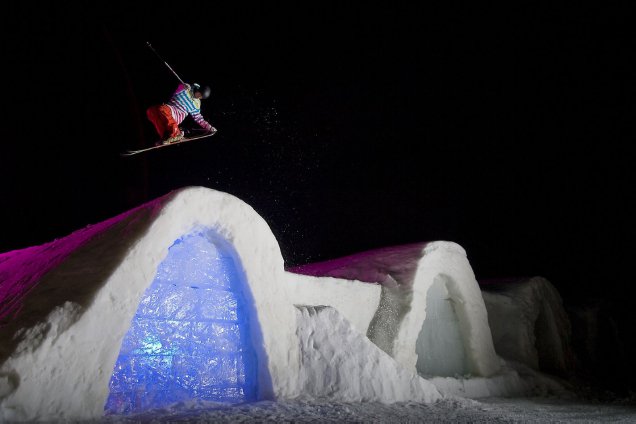 Thanks for taking the time to tell your story Pekka. What exactly happened?
My crash happened in Yllaes Lapland during a filming session. I was doing a switch dub 10 and overshot the jump and over-rotated the trick, and had a serious crash. The date of my crash was April 28th, 20101, which I remember well, but everything else is lost in my head. I guess the name of my injury is an extremely serious diffuse axon damage, TBI (traumatic brain injury). (Note: This is the same injury that CR Johnson and Kevin Pierce had as well)
I know you are now aware about the events after your crash. How did the emergency crew handle you and your injury?
After the crash I was driven to a hospital in Rovaniemi, since the weather was so bad and windy that the rescue helicopter was not able to fly. From there I was transferred right away to the Oulu University Hospital to the intensive care unit.
And in the Intensive Care Unit, what happened next?
I was put into an induced coma and was held in it for 17 days. When I woke up I couldn't speak or move.
After the ICU, you were moved to a facility closer to your home right?
Yeah, after four weeks I was flown from Oulu to my hometown of Turku on the 25th of May, and taken to the intensive care unit at Turku University Hospital. I spent whole summer at hospitals in Turku until August 11th, 2010.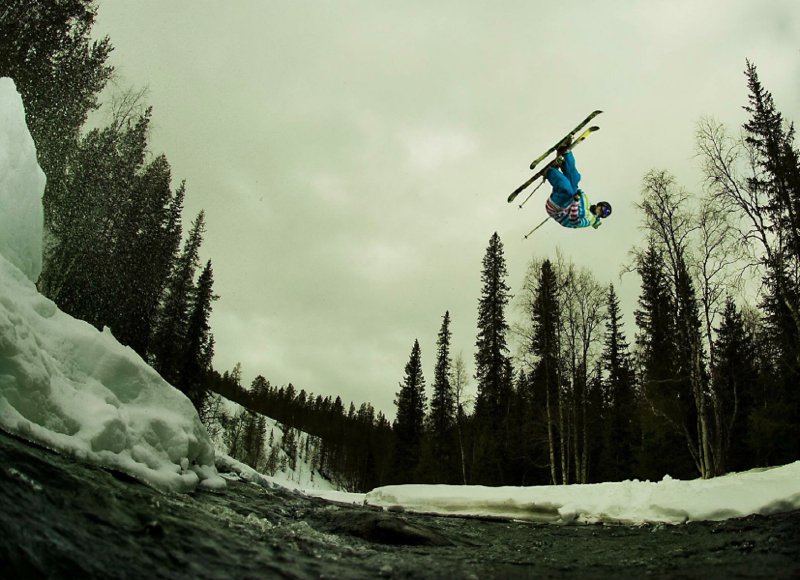 Then you were transferred to one of the best rehab spots in Finland. Tell us about that.
It was in Synapsia, Helsinki. I stayed there until October 5th, 2010 and have improved really well. I'll be skiing for sure again. It was said that it might take more or less two years to re-learn how to walk, but here I am doing it already.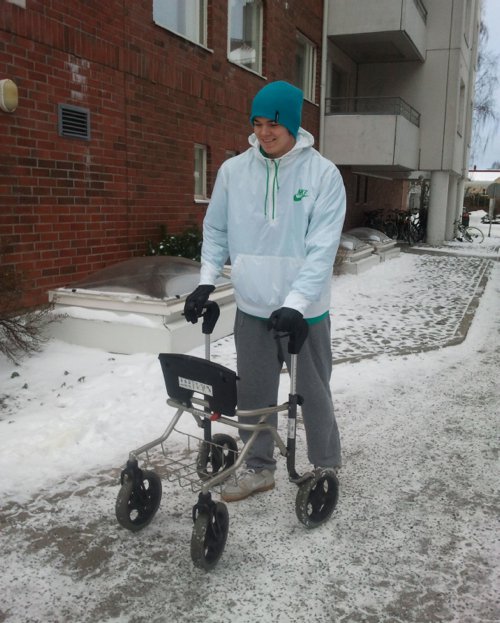 What is your outlook for your future?
Study myself a profession and go to work. I have to start studying really slowly at an evening high school.
What would you like to say to all the young rippers out there about your experience and what you have learned?
Wear a helmet! And if possible, a good one. And always watch out for bad weather conditions, because it was strong wind coming from my back that threw me over the landing. I kept skiing and it almost killed me.
I would like to thank you for taking the time to tell your story and hopefully encouraging others with your bravery. Is there anyone you would like to thank?
I would like to thank all the doctors that helped me, my mother and younger brothers, my father and his common-law wife, my close friend Reetta who was a enormous support along with her parents, plus Schinka from Völkl, Miikka Niemi, you Skye for helping me out with this, Kloytonen, Aarni Toiviainen, Petri Kovalainen, my great aunt Anja, my grandparents and everyone who I forgot and to all you guys who've helped me. Thank-you so much!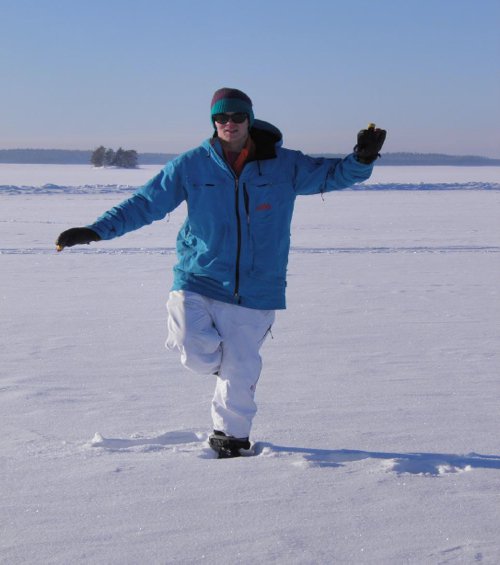 Pekka is an example of how we are pushing the level of what is possible on skis, but sometimes forget that there is real life behind the efforts. It is not easy to become a skiing superstar, but it is along that path that many are able to become better people. Pekka had to learn that this life is more than just "becoming a pro", and has taken on a whole new challenge that most of us would never have to. Thank you Pekka for showing what a true heart can do for our sport and most importantly, our lives...
 
For more info about Pekka, feel free to friend him on Facebook, and to help him out by donating to his recovery, please click on the donate button below…