I had the pleasure of meeting "PRO" skier K.C. Deane last year at the Newschoolers Awards during the International Freeski Film Festival (better known as IF3) in Montreal, Quebec. During the debauchery that was the awards ceremony, I promised him that I'd come out to Reno, Nevada, crash on his couch for a week and shoot with him in the backcountry. I quickly forgot that…over the course of the night…and I was only reminded of the promise by K.C. the following day…after asking him who the hell he was. Oh boy.
Well the good news is that I did take K.C. up on his offer of letting me come visit in Reno and got some of the best ski photos I've ever taken. The bad news is that not too long after I left, K.C. suffered a neck injury in the backcountry, fracturing his C2 vertebrae and having to get life-flighted. You can view the unfortunate accident in the last "In the Moment" webisode of the season.
In the Moment Ep. 5 from Moment Skis on Vimeo.
But on to more good news! K.C. and I got to hangout this past weekend with a bunch of close friends during this years IF3 and he was sans the neckbrace! Kudos K.C.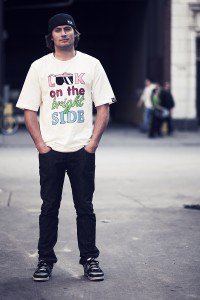 Look on the Bright Side
Even better news, K.C. was up at the water ramps in Quebec, back at it!
Check out K.C. Deane & other Voleurz athletes in "Look on the Bright Side."