After taking a week off from the world of blogging and updating I am refreshed and ready to bring you all the updates from Saga headquarters until the snow starts falling, thats when they will have actual substance (hot snow action). It was a crazy couple of weeks leading up till now and I had a few projects that I was working on come to an end. The first, that I was really stoked on was doing the titles for the new 4bi9 movie So Far So Hood. I had never gotten the chance to create media for an actual DVD before and to work with AJ and Napier was a real honor, those dudes kill the filming and editing that is 4bi9. If you have the chance I highly recommend you pick up the flick over at their online store as it is only $15, you will also get to see most of the saga athletes in action, bangers galore. The designing didn't stop there (it's a full time gig) I also had the pleasure of cutting up Dylan and Wiley's posters for premier season which was also really cool because of all the young guns that get so stoked on the athletes and then take their poster home and hang it up. As for Saga goes we have been working on top secret projects for next season and already can't wait until the next release, that's a long way off but keep in mind it's going to be different from what your used to in our industry.  Below I have attached a few pictures from the recent happenings and will try to post again today after I complete the road trip to Montana. Party on Wayne.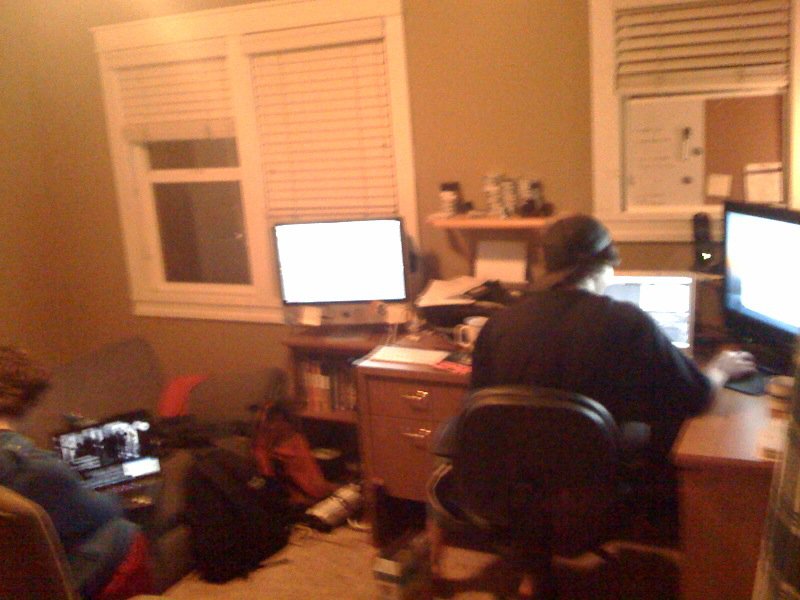 This is a shitty cell phone pick but you get the idea, media experiments and that's AJ you can expect an interview with him in the coming days.
The World premier house party was a whole bunch of good old fashion fun! All the homies ready to peep this years film.