Saturday was a little "under the weather" so to speak, but we made the best of it and those that braved the rainy weather had a fun time. Despite the rain, the BRIMACOMBE SLOPESTYLE COMPETITION was well attended, here are the final results;Snowboard1st Matt Mageau2nd Nick Elliott3rd Cooper GallantSki1st Daniel B2nd Spencer Ryan3rd Brandon HolmBest TrickSkiSpencer RyanSnowboardJoel VachonThe weather today was the polar opposite of Saturday, we received a dumping of new snow overnight, and the temperatures were much lower. By all accounts the Skiing and Snowboarding was great!With our on site visitors 94.9 The Rock, FORD (GoDo Explorer team), TSSA, MONSTER, JANET LANGE, CADS and multiple musicians, there was lots to do, see and hear at BRIMfest this weekend. The following is a collection of pictures taken over the past two days:The GO DO, NEW Ford Explorer Event team showing their BRIMfest spirit!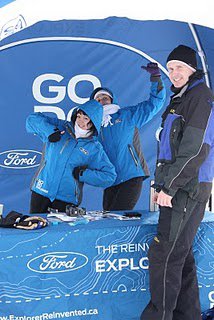 The ROCK GIRLS from 94.9 The Rock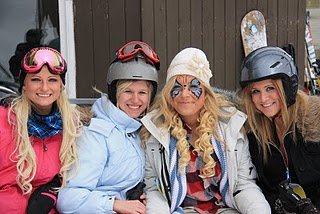 BRIMfest, the perfect opportunity for family togetherness at Brimacombe.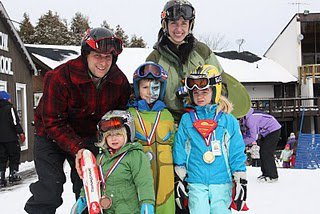 The ever popular BAMBI JUMPING COMPETITION attracted a crowd of young participants,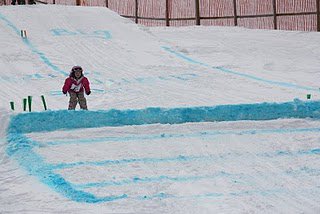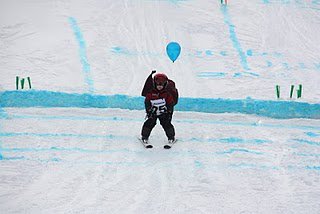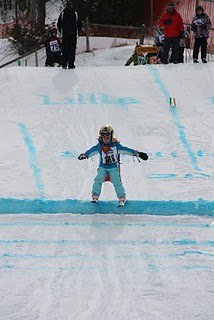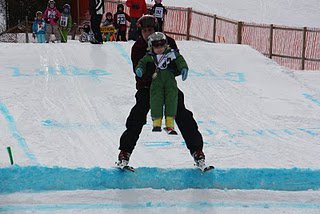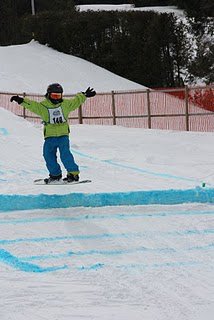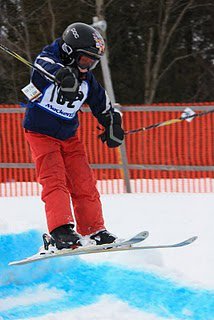 Enjoying a snack after the Bambi Jumping Competition.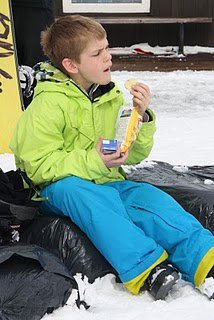 Gail S....as WONDERWEAR WOMAN!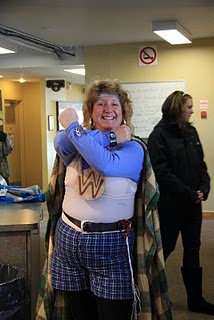 Sarah and Avery enjoying their pancake breakfast this morning.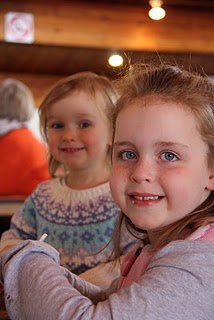 The following folks provided hours of musical entertainment,Demetris Astritis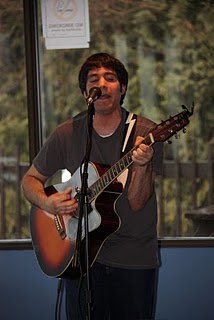 Josh Kvasnak and Friends
Montgomery Park
Sean Roberts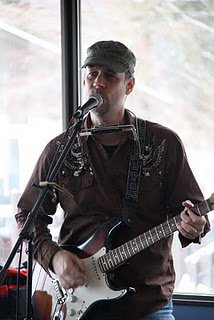 JANET LANGE was on site both Saturday and Sunday...what talent! Here's some of the faces she painted at the Brim.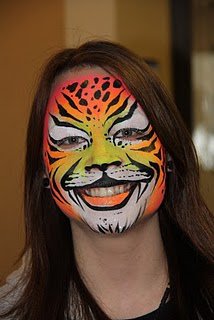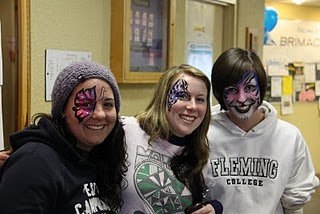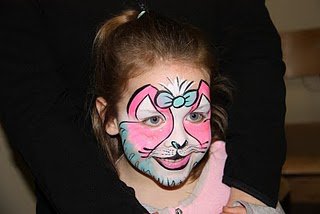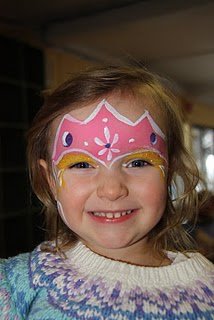 FREE DONUTS! An annual favourite for many years!
If you missed this weekend, don't miss out the rest of the season, there is still plenty of skiing and snowboarding to be done out here at Brimacombe. You may not have a lot of snow on your front lawn, but we have TONS of snow here at Brimacombe! Check out our website for information on EVEN MORE UPCOMING EVENTS! It a FUN weekend in Paradise....even after a bit of rain, Cheers, Mark