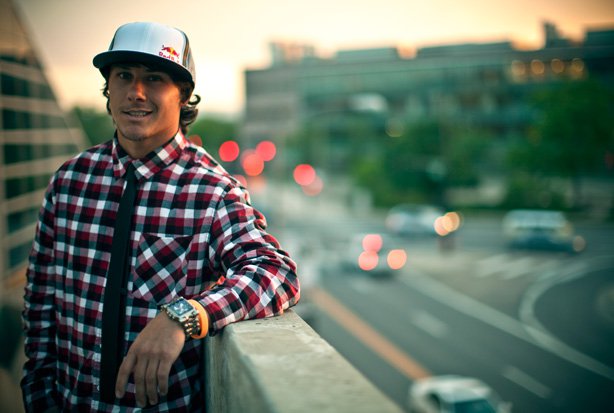 Photo: Carlo Cruz/Red Bull Content Pool
Yesterday you may have read about Kevin Rolland signing with Core-Upt and there was a rumour floating around that Simon Dumont would be following him there. Turns out that rumour (as most of them are) was completely untrue. It's just be announced that he's put pen to paper on a new 3 year deal with HEAD. There was speculation about where he would go after parting ways with Salomon a few months back.
"It's awesome to be a part of a winning team. Being alongside athletes like Ted Ligety, Bode Miller, Lindsey Vonn, Elisabeth Görgl ? and being compared to World Cup athletes of that caliber ? is very exciting for me," Dumont comments. "They've opened up their race program to me, and are treating me like a world class athlete. I love the skis, and I love the materials they use. It's a team of athletes that loves to win, and you know how much I love to win."
That comment only leads me to think that he'll go down the same route as Jon Olsson who has gone full speed ahead into ski racing. He still competes at a few freeski events but he's mainly planning on competing in the next Winter Olympics in the ski racing discipline.
Before I continue to digress, the signing of Simon is surely a welcome one by HEAD as they've seen a few athletes jump ship over the summer – Grete Eliassen, Oscar Scherlin and Tim Durtschi. Simon's name will do wonders for the brand as they look to push the athletes for major honours this season.
Related posts:A day in the park with Simon Dumont After skiing pipe all season long Simon finally got to...
Simon Dumont breaks the halfpipe Simon Dumont sees the halfpipe and gets a few chunks...
Rail edit with Simon Dumont at Snowpark NZ Simon destroys the rails at Snowpark NZ Filmed by TJ...