Full of life, enthusiasm, and more adrenaline than a Pantera concert, Eliel Hindert splits his time between academic life at the University of British Columbia and traveling as a vagabond skier in search of the softest snow North America has to offer. Below, Big L tells the tale of his 09/10 season. This season has by far been the most enjoyable, most craziest, most gnarliest, and really just the most awesome one to date. With over 13,500 miles traveled thus far and a long ago lost shred day count, it has simply been surreal. We kicked things off in the fall with backyard jib sessions, the best of which had Jello wrestling going on at the same time!.
Then the snow started, like really started. Six foot base for Baker on opening day and 80cm (like three feet to the America folk) of fresh at Whis all helped me jump right back into the natti huck and spin cycle. Also got my first day of filming done with Dendrite Studios soon after with a night Cat Skiing session from 6pm to 4am on an undisclosed location. Perspectives #6 - Ten Years from Dendrite Studios on Vimeo.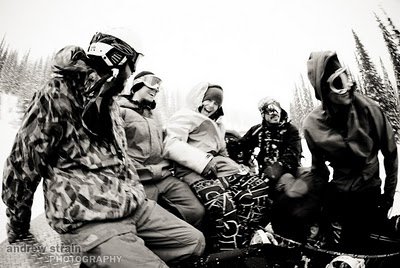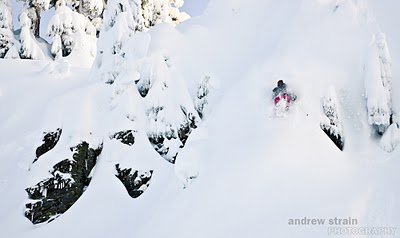 Enjoyed the snowiest November and December in Whistler on record until Christmas time called for the annual trip back home to shred with the Surface crew?whoops I mean? see the family. Banged out a sick catalog with the whole crew and got a chance to see, shred, and floss all the goodies for next year. Also got my first day of snowmo-shredding in Utah, immediately followed by a snapped suspension system, but it was back to BC before I had time to worry about it.
Perspectives #2 - Night from Dendrite Studios on Vimeo.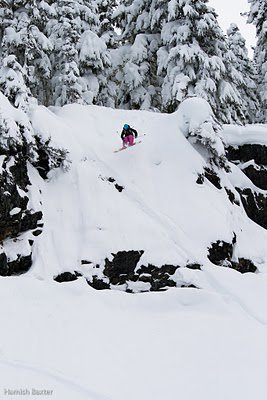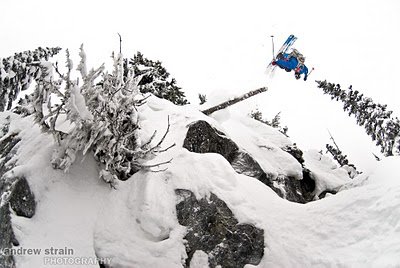 Headed back up North and assembled the crew of Surface shreds Joel Whalen, Rob Heule, photo/tweet master Andrew Strain, and the infamous lost boy Shayne Metos for a month of touring around British Columbia and Alberta. Twelve demo stops took us through some insane places, amazing people, and more epic pow than I ever thought possible. If you get a chance to come to BC take it, you?ll probably just never end up leaving like Shayne, who we left for two weeks somewhere outside of Nelson because the snow was too good to leave.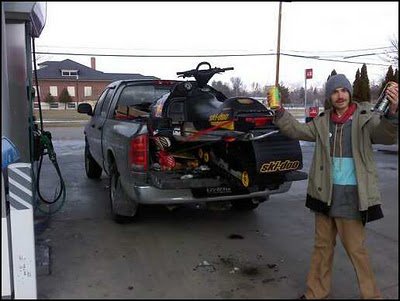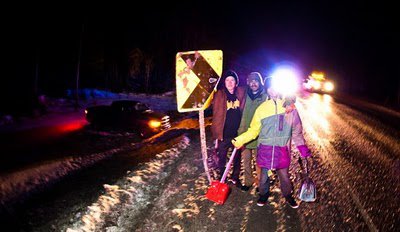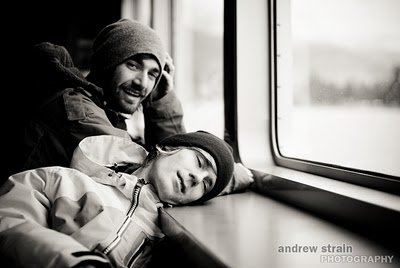 Once we wrapped up the tour in Whis, it was right back across BC to collect Shayne and keep the travels alive with an all-nighter down to Colorado for the always exciting, and mildly disturbing, SIA. People were stoked, free goodies were claimed, and some excessive partying may have occurred.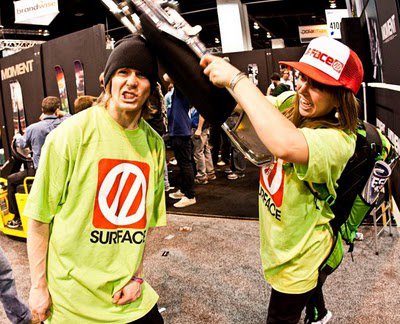 Then it was back over to Utah for a few more days of shredding around with the Utah crew, including a jump session with some of my favorite Utah shreds Carston Oliver, Demo Littig, and Eric Baulken.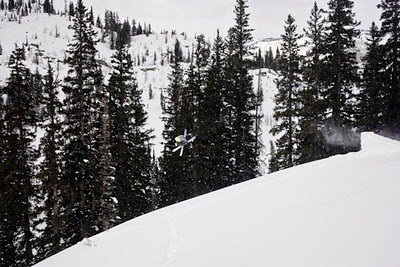 From then on it was return to Canada the constant cycle of sled, shred, film, repeat with Dendrite for the next few months. Got to explore tons of new zones, meet some of my longtime ski heroes, and shred some infinitely fun terrain. The rest of the season is really just a blur a sledding/shredding around the backcountry of Whistler, and some more Utah, with a Cat Skiing trip to the interior tossed in for good measure.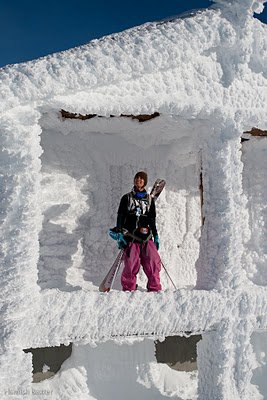 The good times kept on flowing with a quick succession of the Olympics, Telus Festival, and the never disappointing Orage Masters. Then just when I thought that it was time for Spring park shred winter came right back in the form of an invite to head down to Cooke City, MT for some late season pow with Mike Henitiuk, Sean Pettit, and Oliver Chornus. With only 50 permanent residents, the town is built for sled access to shred spots, and that?s exactly what we did, logging banger after banger for almost a week straight. Insane doesn?t even begin to describe this trip and got to enjoy the cherry on top of landing my first dub cork in the backcountry.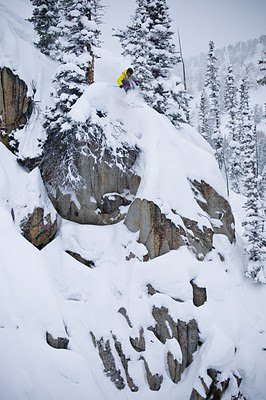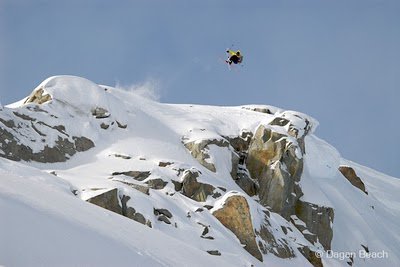 A day of cruisin from duneis on Vimeo.Another 24 hour drive later and I managed to get back to Vancouver and un-pack my gear just in time to get a call from the Utah crew once again pack right back up and head down to Utah for another 2-3 feet of white fluffy goodness.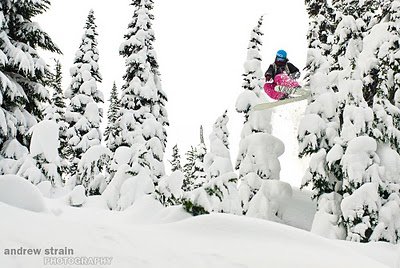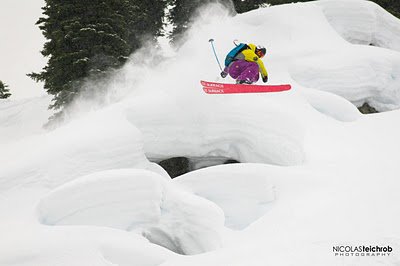 And that my friends, is where you find me now, en route and in transit once again writing up a recap for a season that seems to be far from over. I never can be too sure of where the nomadic life will take me but with trips to Windells at Mt. Hood, spring shred back in Whistler, a few sure to be epic weeks at Momentum Ski Camps, and my fingers crossed for an inaugural trip south of the equator to chase the ever elusive shred, I can only sit back and be stoked on whatever comes along next.
var gaJsHost = (("https:" == document.location.protocol) ? "https://ssl." : "http://www.");
document.write(unescape("%3Cscript src='" + gaJsHost + "google-analytics.com/ga.js' type='text/javascript'%3E%3C/script%3E"));
try {
var pageTracker = _gat._getTracker("UA-16248534-1");
pageTracker._trackPageview();
} catch(err) {}