Verbier, the ski resort in the Valais region, will host the Nissan Xtreme – Verbier, grand finale of the Freeride World Tour 2009 on the mythical Bec des Rosses North face with a summit at 3222 meters altitude. Thanks to the great snow conditions this winter, the competition scheduled for Saturday, March 21 should be quite a show.
After the three Freeride World Tour stops in Sochi, Russia, Squaw Valley, USA and Tignes, France, only the top eight men and three women were qualified in each category. They will be joined by several 'Wild Cards' as well as the winners from the Nendaz Freeride, Freeride World Qualifier and sister event to the Nissan Xtreme – Verbier.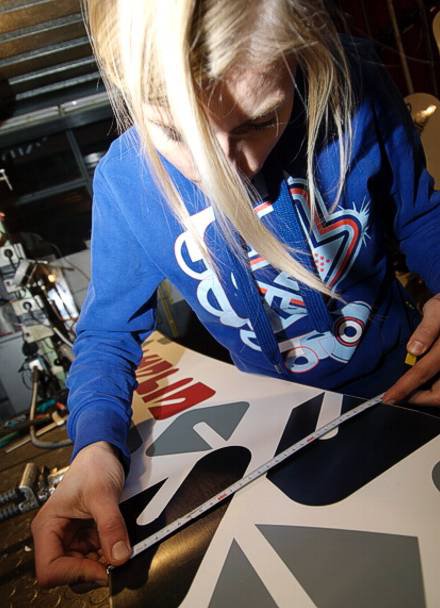 A.R.C. rider Bibi Pekarek is back on track and on her way to Verbier. Bibi had a break due to a bad knee injury last season which occured during a photoshoot for her clothing sponsor O'Neill.
"I feel really strong again" Bibi sais, "I trained a lot with my homegrown Paradigma splitboard, rode lots of steeps, so I am looking forward to riding the Verbier contest face !"
More on the World Freeridetour here.
More on Bibi's tooltime action in her blog here.