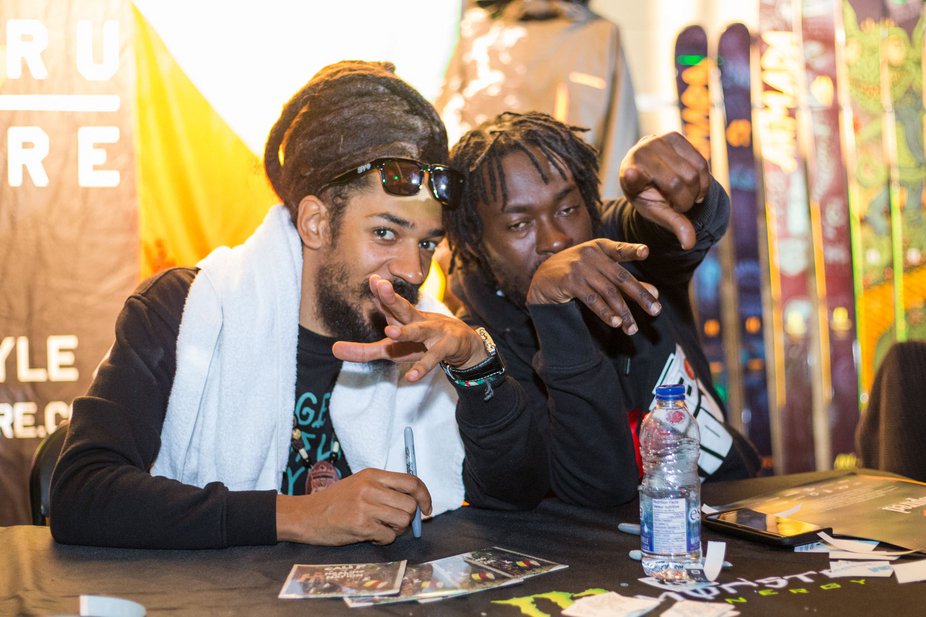 "The biggest reason why I've always wanted to make original soundtracks was to make it so that everything you see [and hear] is brand new. In our sport, in movies, you've never seen those images before. So, if you're seeing an image you've never seen before, but you're always watching it to a sound that's been heard before, especially if it's to a popular sound... you're going to have a memory to that song, singing in the car with friends, being at a concert, watching the music video, fucking a chick, being wasted with friends, whatever. So, I was always down with the idea that if we're going to show all of these amazing things, why would you want someone to already have a feeling from the song?"
BE Inspired was released this halloween, with another original soundtrack produced by Eric Iberg. This set of tracks marks a culmination of over a decade of collaborating with artists to bring new sounds to showcase the groundbreaking new images that Iberg has brought the ski world. After all these years of making connection in both the music and the ski world, this is Iberg's magnum opus, bringing together rappers, dancehall artists, and skiers. Each of the seven tracks were created specifically for the film, in association with producer Walshy Fire of Major Lazer. This process goes far beyond the normal role of an editor choosing tracks to match with skiing. It is creator and creator acting on the visions that Henrik, Phil, and Iberg laid out for their two year project.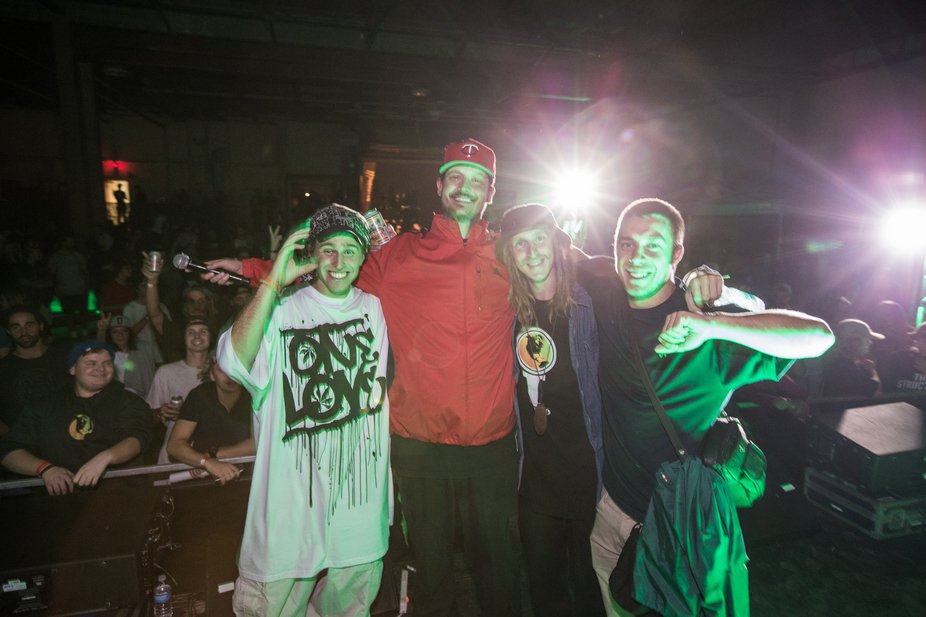 Some viewers prefer to lose themselves to a baseline as they're mesmerized by ski porn, while others seek to critique the choice of beats, lyrics, skiing, and their intersection as a deeper level of expression. The later approach helps to unveil some of the nuance that creates the legacy of films like BE Inspired, Idea, and their staying power as complete pieces of art. While an incredibly high level of skiing no doubt has a large role in shaping their influence and longevity, the novelty of the sounds in addition to the images, as stated by Iberg, combine to create a complete package.
Beginning by segmenting the movie with the skiers, themes and feelings begin to take shape. Iberg walked me through this process with the first chapter of BE Inspired, "One," "we figured out it was the two guys skiing park, it's the first song in the movie, it's gonna be this kind of speed and pace… This movie is two good friends, two guys that are just the illest shit, so we title the segment 'One.' Now we know the segment is one, one love, one friendship… oneness." With these basics storyboarded, beats are chosen by Walshy and Iberg. From the beats, and themes come the lyrics, with the artists writing to the motifs. Once produced, mixed, and mastered the result is a track that is built custom from the thoughts and goals of the crew. As Iberg put it, Henrik and Phil are characters, and "if you can have characters be spokespeople, instead of the common dude, then [people] are going to get excited about the sport."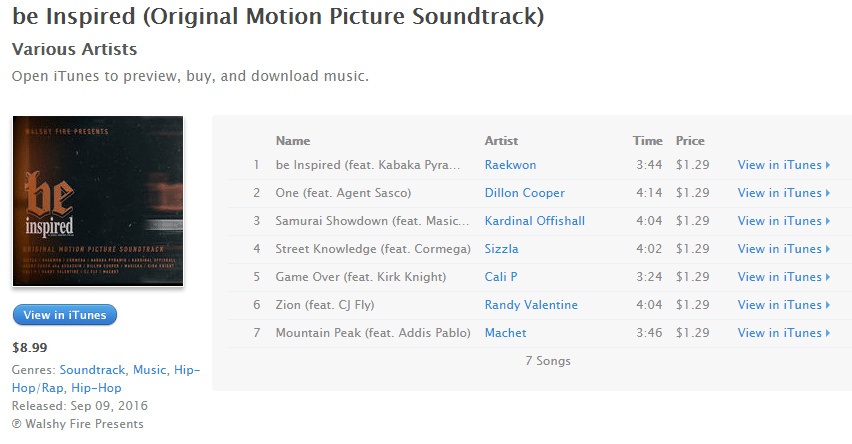 Get the soundtrack on iTunes:
Repeat the process seven times, and the soundtrack comes together as a community of artist collaborating to a common vision, the creation of new sounds and images as one film. This may not satisfy those of my former characterization, the ones mesmerized by the base and the ski porn, but that is okay, the result is art, and art is judged by taste as well as merit.
Iberg's films from WSKI 106, with Cali P shouting out the members of the C-Crew, through BE Inspired have successfully exhibited the motives and motifs that those skiing in and editing them have intended. Instead of creating storylines or chasing the technically perfect, these films have set out to create audio and visual harmony. Paired with the skills and talent on snow of guys like Henrik and Phil, that harmony has lead to films that serve and will continue to serve as milestones in the sport.
Watch the full film here: