photos: David Malacrida
The Jam Session just wrapped up at the 2015 B&E Invitational. For an hour and a half, the stacked line up of skiers hailing from all corners of the globe slayed the custom-built course under sunny skies and a huge crowd of onlookers. To say that the set up at Les Arcs is unique almost doesn't do it justice. As the riders proved on Friday, you can truly bring any line to life; each feature transitions into another and the slightest change in speed or trajectory can open up new lines. With each skier taking roughly a dozen laps, on Friday we saw some of the most creative runs ever taken in competition.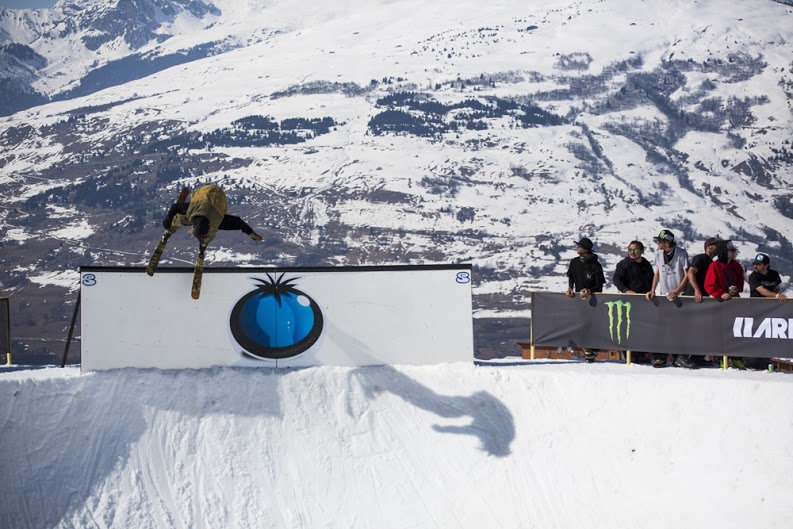 Phil Casabon stalls out on the wall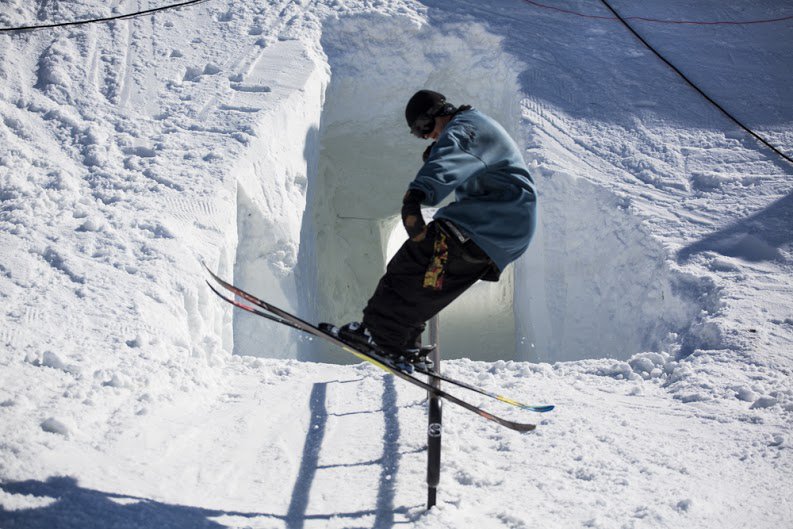 Be @ B&E winner Christan Allen on the down rail
It took the riders a few minutes to warm to the course, but with the likes of local wildcard Pierre Rougeot throwing huge cork 3 transfers and Noah Albaladejo hanging out hand drag blunt 360s, the intensity quickly turned up. Each skier brought something different to the session, proving one of the strengths of the B&E Invitiational is its ability to accommodate and highlight a wide range of skiing styles. Sammy Carlson showed once again why he is one of the best all time, capping his runs with flat spin 720s at the bottom of the course. Parker White brought around double backflips on the same transfer and Phil Casabon, who looked perfectly at home on the course he helped create, wreaked havoc on virtually every feature.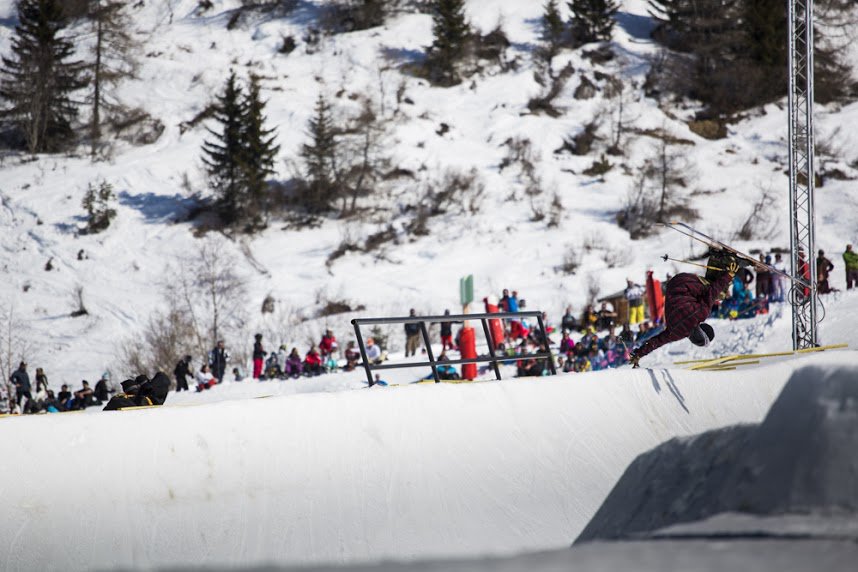 Sammy Carlson showed us he's still got it
Anywhere you looked, you saw the best skiers of this generation. Torin Yater-Wallace was dropping in alongside Jossi Wells while Jules Bonnaire and Rory Silva reminded us just how hard they can send it. Vinny Gagnier brought his classically twisted style, and Tom Wallisch was lethal, spinning 450 out of the goalpost rial.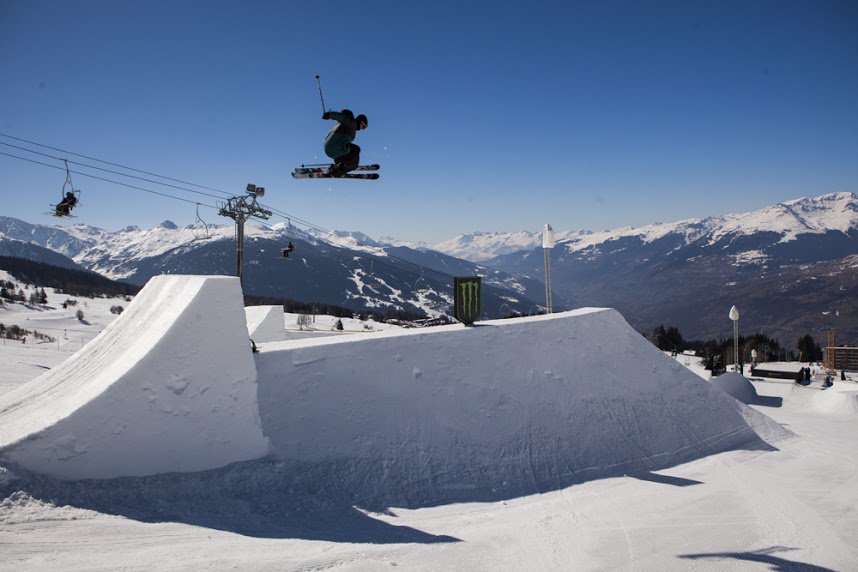 Tom Wallisch airs over the spine. Wallisch was true to form in the Jam Session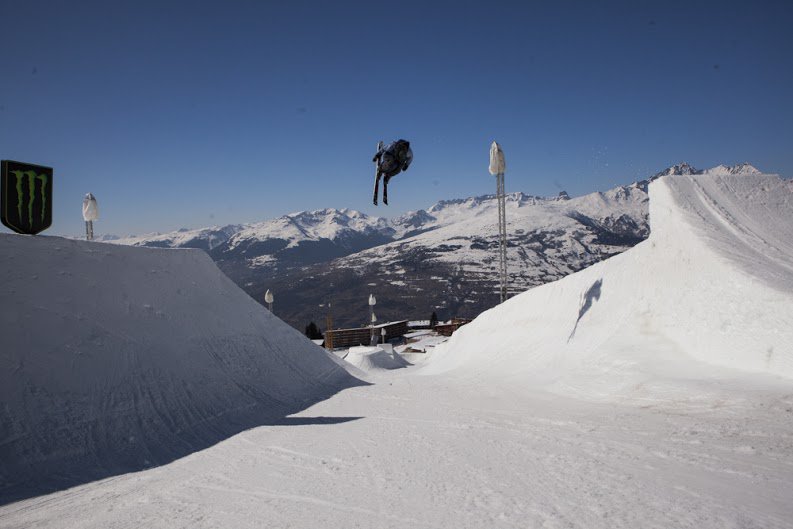 Pierre Rougeot showcasing one of the many transfer options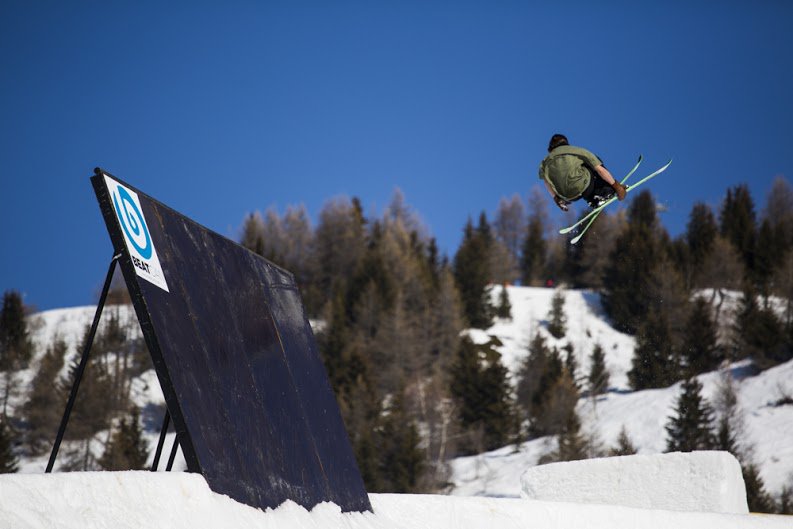 Noah Albaladejo airs into the wallride
On the live stream the commentators kept us entertained and had to work just to keep up with the pace of the session. Sometimes the swore, they drank beer and called skiers in for interviews in between runs. With Nico Vuinier providing French commentary too it was a diverse broadcast. Masta Killa even stopped by to talk about the free show he'll be playing between the Best Style and Best Trick sessions. He said he's gonna "make the mic somersault tonight," so it's not to be missed.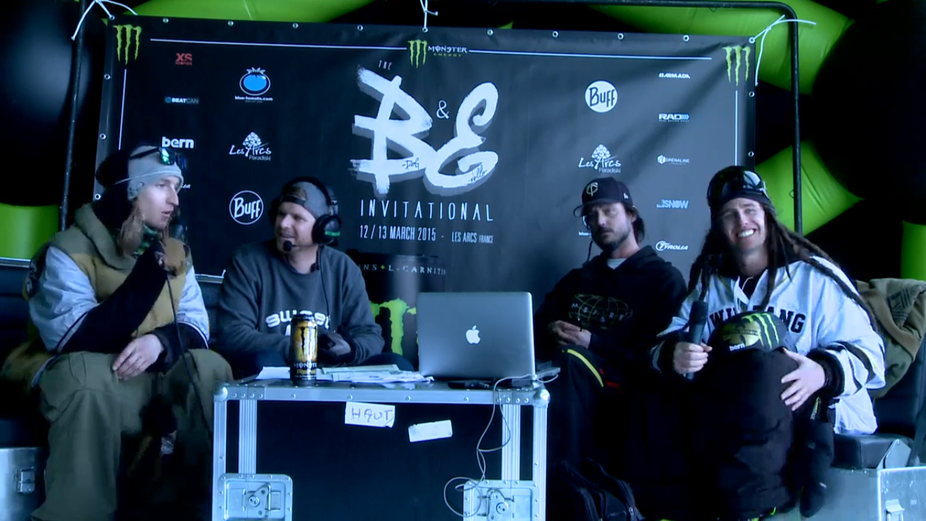 The broadcast crew with Phil Casabon and Henrik Harlaut
Tune in to the livestream HERE at 2:00 EST for the Best Style Session. Contest results will be posted at 4:30 EST.