Under the lights at Les Arcs, the Best Style and Best Trick sessions at the B&E Invitational 2015 looked very different from the daytime portion of the event. When the temperature dropped the course tightened up and the riders had to scale back. Parker White called it "the opposite of soft".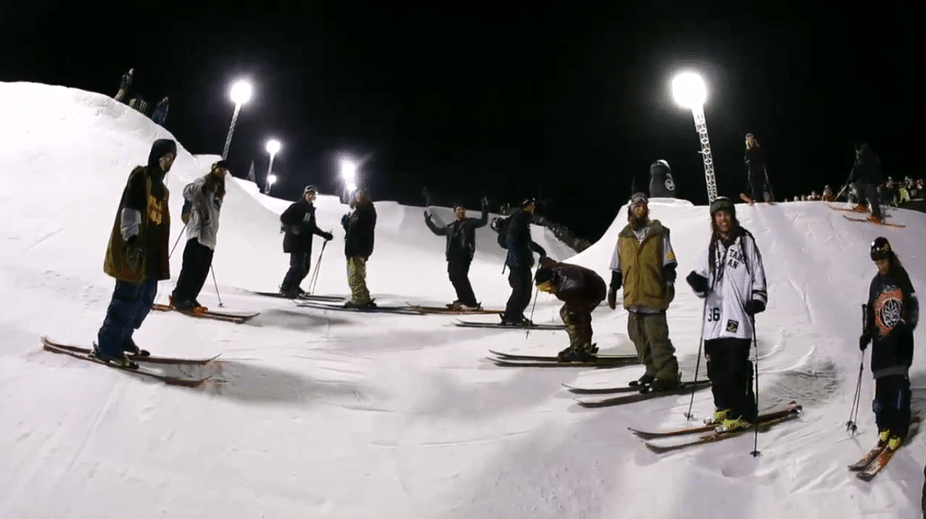 The riders line up on the course
Anti Ollila was among the first to break out of Best Style's cautious start. Maybe it's because he's Finnish, but he looks as comfortable on ice as he does in slush. Parker White spent some time chatting with the livestream commentators. They eventually convinced him to do an all-backflip run, and P White set the bar high with five. Meanwhile Phil Casabon was undeterred and continued to slay the course just as he did in the morning's jam session. He was rewarded for his efforts with the best style award.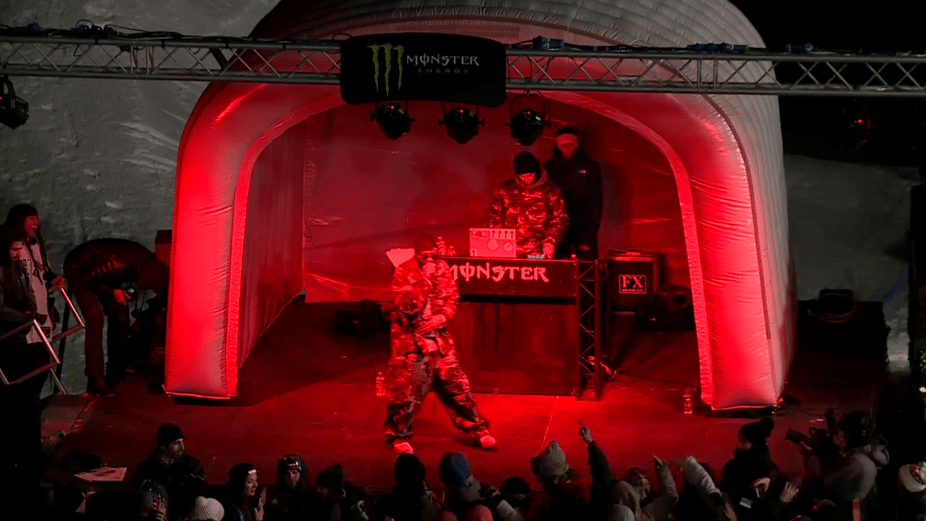 Masta Killa
Before the best trick competition, Masta Killa took to the stage in front of virtually the entire field of skiers and laid down one of the sickest concerts ever to grace a skiing competition. With Phil and Henrik on stage, he capped off the show with Triumph. It was a sight to behold.
If the Best Style competition was a little laid back, the riders upped the ante again in Best Trick. Parker White sent gorgeous cork 720's while Torin Yater Wallace busted out a bio 1080 into the bottom of the course. Noah Albaladejo sent a flat three onto the wallride, among other styled-out tricks which was good enough to earn him Best Trick.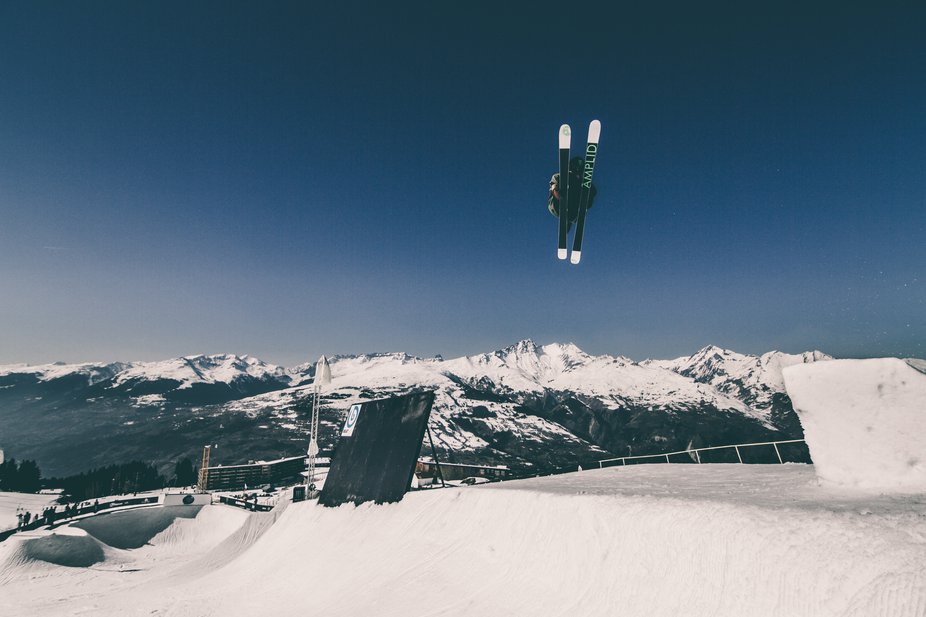 Noah showing who's baws
The final results:
Best Trick: Noah Albaladejo
Best Style: Phil Casabon
People's Choice: Henrik Harlaut
Overall: Noah Albaladejo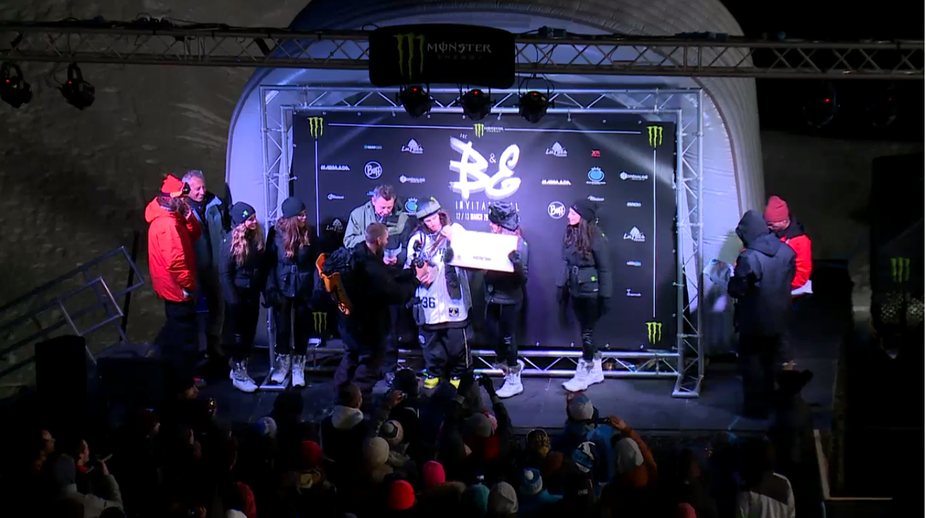 Henrik receives the People's Choice award