The first day of B&E invitational went off yesterday in Les Arcs, France. Long story short, everyone on the stacked riders list is killing it out here. The variety of skiers keeps things super interesting with riders each taking a totally different approach to a course with near infinite lines. Having skied it a bit during practice I can confirm that it's tons of fun to cruise around, but there are plenty of opportunities for the insane crew of riders we have out here to go big too. The first hip jump feature has seen a good proportion of the big tricks, with everything from motionless cork 3s and switch cork 5s from Henrik to Dub7s and 10s from B-mile and Jacob Wester respectively.
Newcomer Joona Kangas (FIN), the wildcard winner of the Be @ B&E Video Competition, blew everyone away today with his massive airs, like this one on the B&E Hip. A couple of backflip tweaked mutes, sadly not pictured, rounded out his day in timeless style.
Photo: David Malacrida
Lucas Stal Madison, Magnus Graner and Sami Ortlieb are cementing their reputations as the the most creative forces in skiing with unique lines all day. This hand drag cork 270 off from Lucas was just one of many unique bangers throughout the event so far.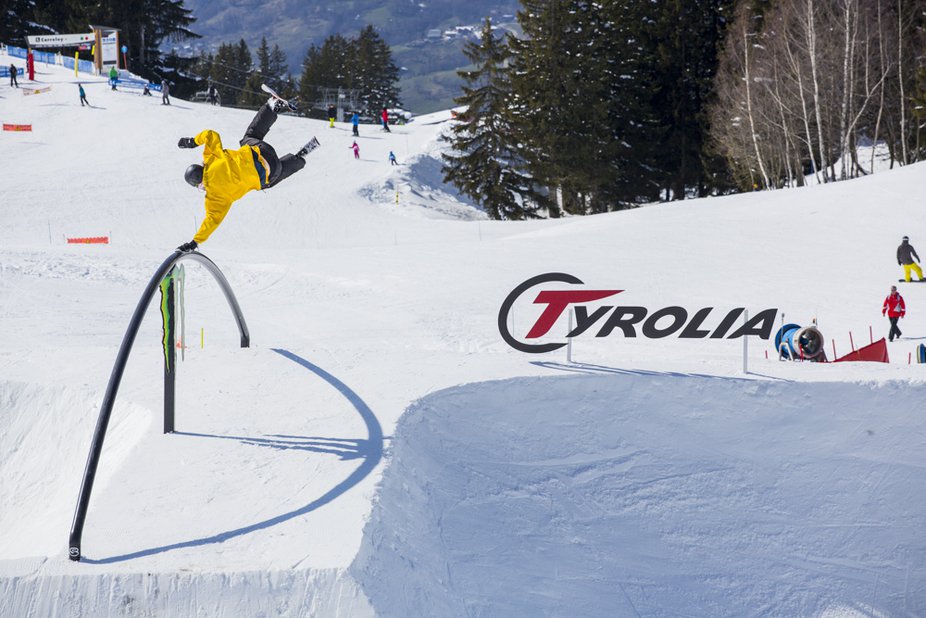 Photo: David Malacrida
Arguably the best thing to go down all day was Wacko Wells' Dub 7 out of the bottom bowl feature, it's a super awkward feature to judge speed and set that spin off. Definitely a best trick candidate!
Oh and Candide is here...
Make sure to tune in to NS_com on snapchat for coverage all throughout the event and the livestream will be on inspiredmedia.tv from 10am Eastern. You're going to want to watch that.
Day 1 Highlight Clip:
https://www.facebook.com/BEInvitational/videos/438450133020194/?fref=nf