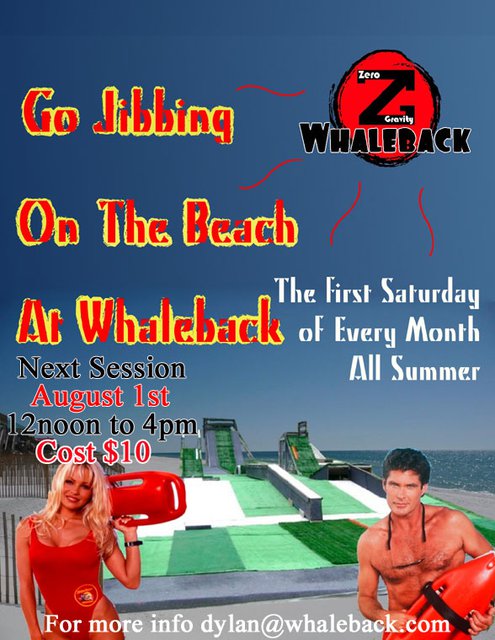 August 1st we are jibbing at The Beach!
Time: 12noon to 4pm
Cost:$10
THE SETUP
We are going to take it back to the basics.
20foot flat box (with snow) with an option of adding another 16foot down box if the group is down to change it up.
We have also moved the drop in ramp 6 feet closer which helped a lot with speed.
For the roller setup we will have a 16foot butter box and a 16 foot down box.
Courtesy of Newschoolers.com
Sort edit of a night session at The Beach.  Big thanks to every one that came out and Jeff for making the edit and bring the snow!
Zero Gravity Summer Camp
Still 1 Sessions Left!
It is not too late to sign up for Zero Gravity Summer Camp. We have some room
available in session 8 Progression Ski/Snowboard Camp. August 10th - 14th For more info click here!
PROGRESSION CAMP GUEST COACHES
Shea Flynn - Meathead Films!!
Tyler Lynch - Green Bandit
Productions
For more info email dylan@whaleback.com
"Live Free & Ride"