The Audi Nines returns to Sölden and Gurgl, Austria from 13-18 April, 2020
Take your protein pills and put your helmet on! Winter sports fans can prepare to be transported to new realms as the Audi Nines returns to Sölden and Gurgl, Austria for a third year of inter-dimensional snowboard and freeski action
https://www.newschoolers.com/videos/watch/955264/Through-The-Wormhole---Audi-Nines-2020
_
Audi Nines presented by Falken in Sölden & Gurgl
From the 13th to the 18th of April, 2020, the Audi Nines presented by Falken returns to Sölden and Gurgl, Austria for its twelfth year. Building on the success of earlier events at this location, this year's plans include ever-more spectacular snow features intended to challenge athletes and entertain onlookers alike, while maintaining the Audi Nines' high standards of progressive snowpark design. Meanwhile, open-to-the-public events like the Night Shoot on Wednesday, the 15th of April in Gurgl, and the Contest Day on Saturday, the 18th of April in Sölden, continue to provide the chance for all to witness this snow sports marvel first-hand and free of charge.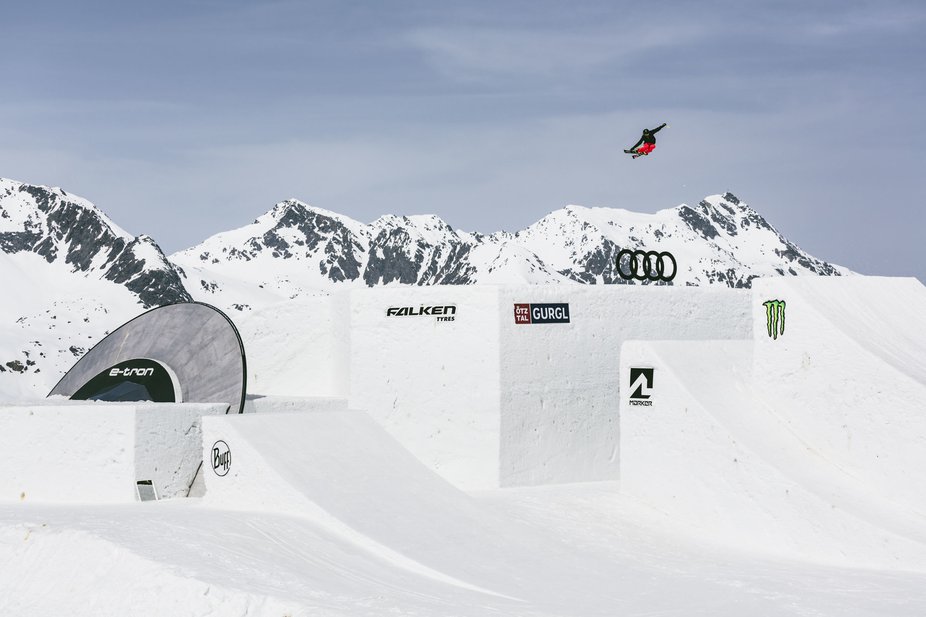 Audi Nines: Silvia Bertagna by David Malacrida
_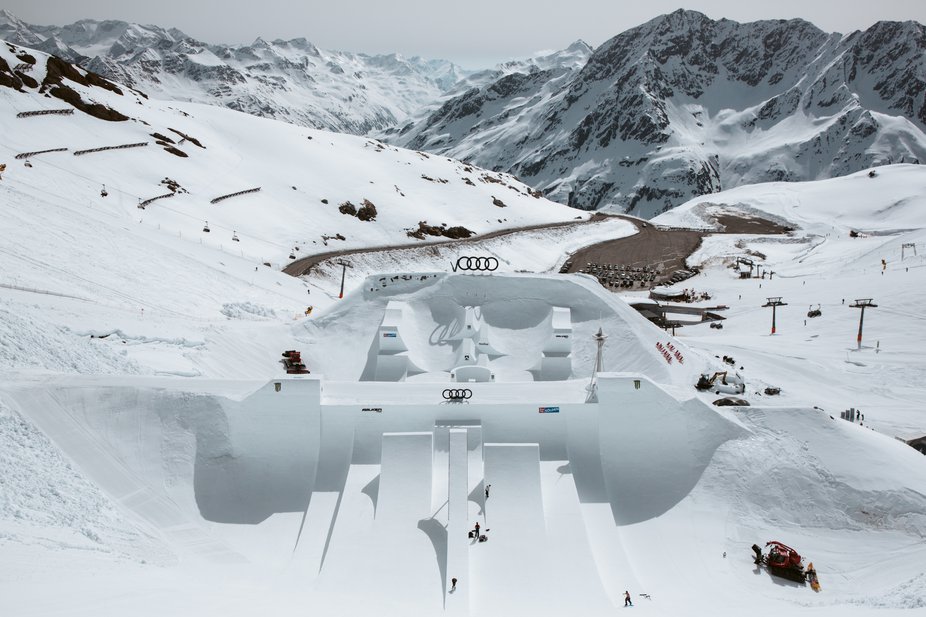 Audinines by Theo Acworth
_
Athletes Take the Lead in Course Design
For 2020 the Audi Nines riders have spearheaded the process of drafting the event's otherworldly snow features. At a creative workshop held in Innsbruck, Austria, as documented in the "Behind the Nines" video series, the athletes came up with course designs for both the Sölden and Gurgl venues that will challenge their peers in exciting new ways, while keeping audiences reaching for the rewind button.
"The venues in Sölden and Gurgl will explore new realms of design in snow," promises Audi Nines founder Nico Zacek. "You can expect to see even more incredible action in Big Air and Slopestyle-influenced settings, as well as some pioneering new features, like 'The Wormhole,' that will challenge your understanding of physics."
"It's rad to be able to turn some ideas you daydream about into reality," says Clemens Millauer (AUT). "The Audi Nines team can turn doodles into your riding playground for a week."
"For me, Audi Nines is the only place where I can really say what I'd like to ride," says Mathilde Gremaud (SUI). " It's amazing to see our ideas come to life."
"There's much production going into it," says James Woods (GBR) of the design process. "It's just in another league. But the basis of it is exactly why we all got into skiing and snowboarding. There is so much opportunity to get banging content for the rest of the season."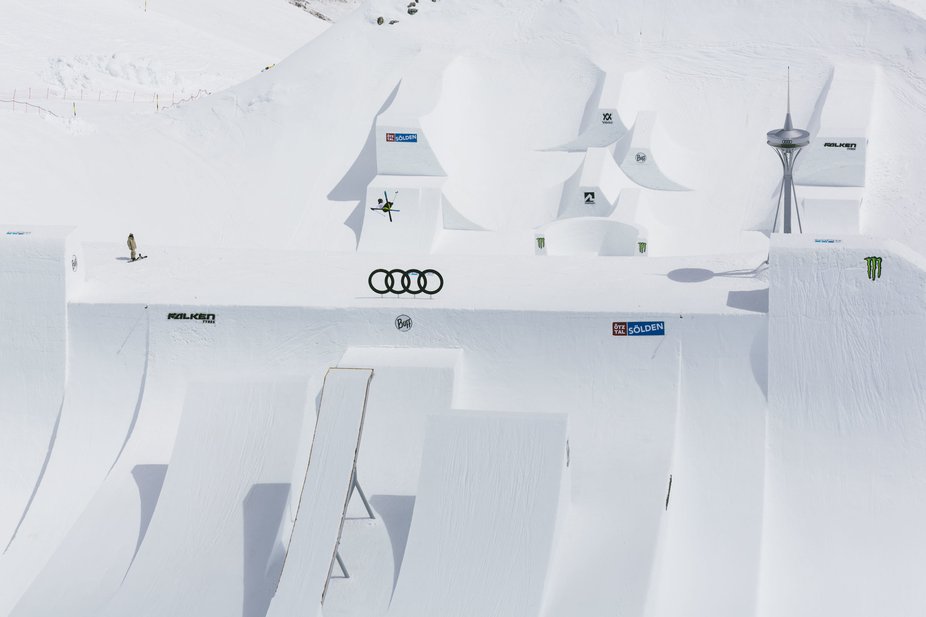 Audi Nines: David Wise by David Malacrida
_
Become A Nine: Join the Nines Family!
Don't want to be stuck sitting at home while the action goes down in Sölden and Gurgl? As always, the Become A Nine video contest gives passionate athletes worldwide—male and female, skier and snowboarder—the awesome chance to earn a spot at the session and become a member of the Audi Nines crew. Click here to find out how to enter your video submission! The deadline to submit is the 1st of April, 2020.
_
As always, more information about the Audi Nines can be found at audinines.com. Stay tuned and get ready for lift off!