Atomic stepped it up this winter, hiring legendary ski filmmaker Kris Ostness of Flying Circus and Teddybear Crisis fame to make two seperate films for them, Skiing Is____, and 44 Days. Both films are now available on the internet for free, and star Atomic's growing and extremely impressive team of athletes.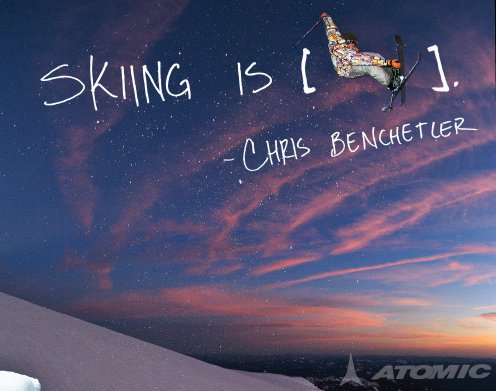 NS is proud to present the first of these two films, Skiing Is____, which premiered last month in Montreal at the International Freeskiing Film Festival. To those of you that saw it there, be sure to give it a second look, as the version below is an entirely different film (the one shown at IF3 was merely a first draft).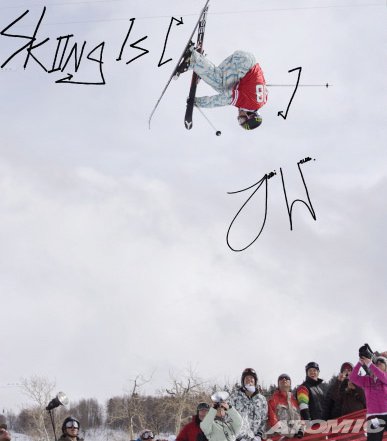 The film encompasses Atomic's team across the board, from freeskiing legends Jossi Wells and Chris Benchetler, to racing superstar Daron Rahlves. Ostness strove to capture the essence of what skiing is to all of Atomic's hard working skiers, what it means to them, and what they experienced last season.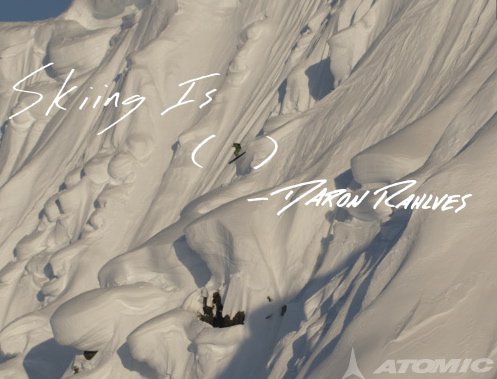 The second film, 44 Days, will be available here on NS soon. But in the meantime, check out Skiing Is____ below...and pray for snow.