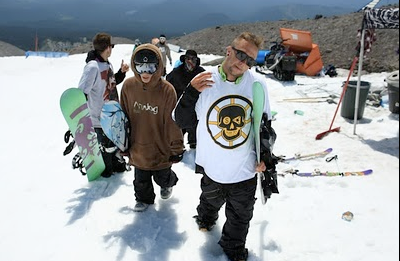 Coach Rick Rodriguez during the Atmopshere on hill jam on the corrogated pipe.
The guys at Atmosphere do an awesome job of hooking campers up every session with fun activities and rad Atmosphere clothing. During Session 6, they not only held an event on hill, like they do each session, they also met up with the skate campers and hung out, skated and bbq'd.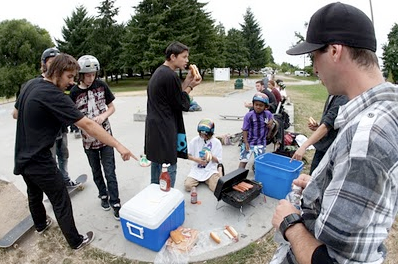 Windells' Tommy J and skate campers hanging with Atmosphere Pier Park in Portland.
Check out the full post here.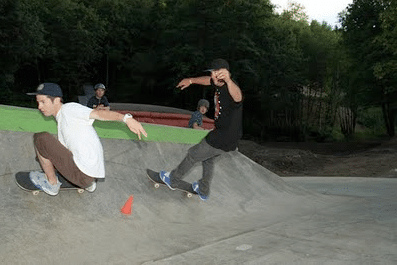 The Atmopshere Snake Race is the fastest sponsor night at camp each week, as campers and staff race down the hill by BOB, around cones through the Concrete Jungle. If you're not ready to attack it on your skateboard, it's great for spectating, too.
And don't forget the weekly Atmosphere Snake Race. Read and check out the photos, here.
Related posts:Atmosphere Session 4 update
Atmosphere downhill skate race Session 1
Atmosphere street snake activity