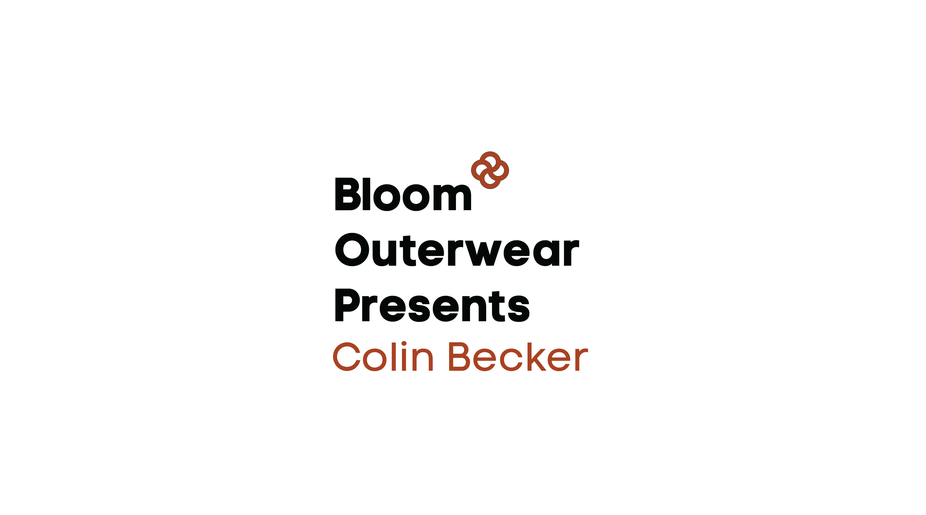 Interview by Jim Borchardt
Hello Colin. Tell us a little about yourself and your background in the ski industry.
Well, I'm an 18 year old kid from Vermont who likes to ski. I don't really know what my background in the ski industry is, I've only just broken into the industry itself. I guess I could just say that I love skiing, and I love making movies. Thus I love filming/skiing to create edits. I like to try to let what I make speak for me in the ski world.
What inspires you as a park skier?
Inspiration.. I'd say I get inspiration from whatever I think looks cool in skiing. Whether it be an edit I just watched or a grab I just saw. I just sort of go with the flow of what my interest is for the day of skiing and see what tricks that perspective leads me to do.
What else do you like to do with your time outside of the realms of skiing?
Outside of skiing, I do a lot of stuff with filming and editing. I'm currently working on my first televised piece. It's just a 30 second commercial for a local event on Vermont Public Television, but I'm still pretty stoked! Other than that, I do all sorts of stuff. Golf(not going so well this year), Biking, etc. I'm a pretty busy and active dude.
Do you think you'll pursue a career related to film production?
Yeah I really hope to. I ran into the problem of deciding if that's what I really wanted to do pretty much two days after I made my housing deposit at a school that doesn't really have a film program.. You live and learn I suppose. It is kind of crummy to know that I want to transfer before I've even started, but at least I'll still be able to do the skiing I want to do regardless of the school I'm at in Salt Lake hahaha.
Damn, tough break. You gotta research that sort of thing in advance Colin! So you're moving to Utah for school next fall?
Hahaha, so I learned. But yeah, I'll be heading to Westminster this fall as a freshman to start out studying the environmental studies track and do a bunch of skiing. Super excited to be out in Utah though!
I almost ended up at Westminster. They have a nice campus. I'm pumped for you! We have a lot of riders out in Utah so I'm sure you'll cruise/film with them next season. Have you figured out who your roommate is yet in the dorms?
I literally just opened up the email telling me. It'll be apartment style living, should be a blast! I'm stoked to be skiing with everybody out there. Good skiing and good people-can't go wrong!
Nice man. I'm guessing you'll be living with more than one person. The living room will be super convenient so there is some shared living space. It's pretty funny to live with one other person in a really small room.
How do you think your move out to Utah this year will influence your skiing?
I think it will allow me to get way more comfortable on my skis. It'll be fun to see how skiing with my buddies that have progressed so much will effect my own progression. Hopefully, I get to branch out from the park a bit again too.
And yeah it's looking like there will be five of us in the suite.
Yeah man, I think it will be a good move for you. Everyone moves out there then really starts to progress, especially you east coasters.
I was curious as to who were your major influences as a skier growing up? I remember being awestruck by Dave Crichton way back in the day in his Forward segment.
Oh man, Dumont's TBC segment got watched over and over again, as did a bunch of TJ Schiller's stuff. The two edits that had the biggest impact on my skiing though were Hornbeck's last season edit while on Liberty, and Dale's original spring edit. I watched both way too many times.
I agree, that Hornbeck edit is still one of my favorites to this day. I also enjoy any Dale edit. I remember back when 4bi9 had just formed and Dale was the youngest in the crew. It must have been inspirational for him to ski with people much older. What do you think has helped you progress the most on your skis?
I'd say my old coach Evan Dybvig. Having somebody focus so much on my form when I was learning tricks made it so that I got really comfortable in the air and just skiing in general. You just incorporate those basics into everything and it all feels smoother. Even though now I want to sort of move in the other direction from coaching and such, I'm really glad I had some coaching when I was getting into the park.
Definitely. I think you can develop bad habits or tendencies while skiing. A coach really helps point out at the most basic level what you are doing wrong. Sometimes it can be the most simple things such as widen your stance and lower your center of gravity on a rail.
What are your goals for next season?
I want to ski as much as I possibly can, progress as much as I can, and expand into more than just park skiing. I also want to try to put together some really cinematic edits and try to bring my two worlds closer together. Maybe do some things with lighting and camera angles that you don't really see too much. We'll see how that pans out as far as whether or not anybody wants to work with me on it.
I've got a lot of ideas that aren't necessarily realistic at this point, but are definitely doable with the right mindset.
Eh, I'd say your idea is realistic if you take it one day at a time. Bloom epitomizes this idea. I'd say you learn a lot just by adding little bits of experience of whatever you're doing on a daily basis. I'm sure its very doable and I hope you pursue it. There are a lot of kids in Utah that would be willing to help with this idea. Not to mention, you are going to meet a lot of really talented skiers next year so I think you'll have plenty of resources.
I was hoping you could talk a little bit about your competition experience over the past couple years and what that has been like for you and the way it has impacted you as a skier.
True true, thanks for that bit of advice.
I've done all the competitions I could afford over the past couple of years, Rails 2 Riches, the North Face open, Carinthia Open, etc.. I've never really had any big results at events though. I've just found the competition scene a bit more stressful than I'd like skiing to be. I'm super competitive so that competitive atmosphere drives me to go a little harder than I should, and that doesn't end well.
I think its really helped me get it through my head that I ski because it's fun. Not because I want to win. (Winning is nice when it happens though.)
The competitive spirit eh? I agree though, competition skiing puts your mind in a different place. I have always become much more anxious when I'm competing, which can be crippling when you are trying to ski your best.
What's your take on our company? How do you see Bloom being different from other companies within our industry?
The company is sweet! I think the next two or three seasons are going to be huge for the brand. Both as far as growth, and as far as digging farther into its place in the industry.
It being a small company owned and run by one person, I think the brand is more able to stick to a single standard, which is, at least to me, very appealing.
It has been quite the experience running the company alone. It has been doable so far, but that's about to change. We will be bringing some interns on board for next season. Its just too overwhelming now. It has grown quite a bit since I founded the company two years ago. You know Oliver Hoblitzelle or Andrew Keyser? I have brought them on board as media contributors and editors.
With this in mind, when you have worked on video projects in the past, have you found it easier to work alone or within a group? Are you a good team player or are things easier for you if you do self-directed, individual work?
As long as everybody is on the same page, I much prefer being with a group, especially when it comes to making ski edits. If everybody is in the same mood to film and wait for the camera, it's just so fun.
Video projects outside of skiing are too though, it's tough to manage without a crew. This commercial that I'm working on is actually the first time I've had to make a piece to someone else's vision though, so it's been a learning process and frustrating at times. But it's always fun working with a group.
I know Oliver fairly well, hahaha that's sick that he's on board!
I find it really interesting when people work together on projects. I think if there is a lack of connection, the group tends to be dysfunctional. However, if the group is tight knit, its amazing the work that can be pumped out of such collaboration.
I agree though, when you're filming especially in the urban setting, its so beneficial to have a crew of people that all know what needs to be done to get a shot. Are you planning on getting into the urban scene next year out in Utah?
I really want to get out and hit some urban next year. I've been meaning to for the past couple of years here in Vermont, but it just never happened for whatever reason.
Well get out! There's a ton of good urban in Salt Lake and plenty of shredders too. I'm eager to see how your year goes next year. I hope you have some valuable experiences, meet some rad people, and generally enjoy Utah. Its been nice talking to you as well. Anything else you would like to say?
To anybody who read this, thanks for reading and stay easy! Shout out to Charlie Dayton
https://www.newschoolers.com/videos/watch/644675/Athlete-Perspectives--Colin-Becker