Words & photos by John Vandervalk (http://www.majestyphoto.com)
Hello from the Aspen Open at Buttermilk in where else but Aspen, Colorado. Here's the lowdown on what took place at this weekend's halfpipe qualifiers and finals.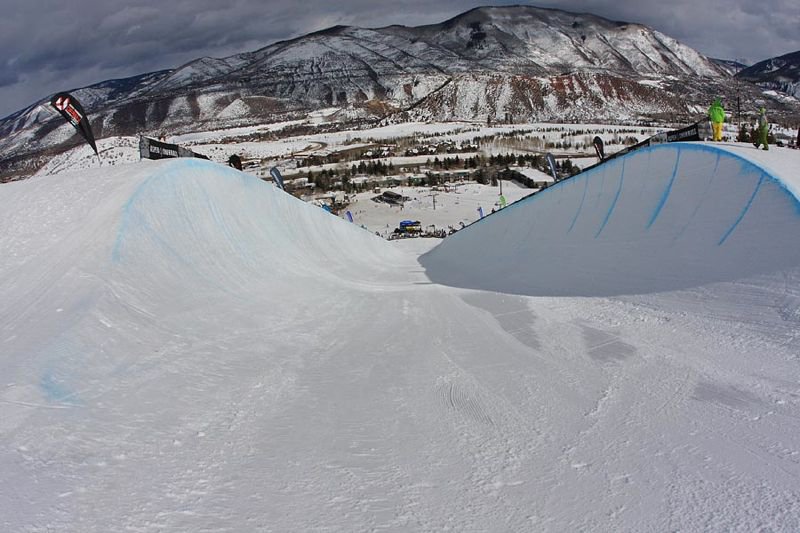 The weather has been gorgeous here...sunny and warm!  It was supposed to snow during the contest today, but fortunately for all the sun poked through and warmed up the snow making it just a little soft. The Buttermilk pipe is still at 22' just like in the X Games, and the 100+ men vying for 10 spots in the finals took full advantage of the perfect pipe and threw it down!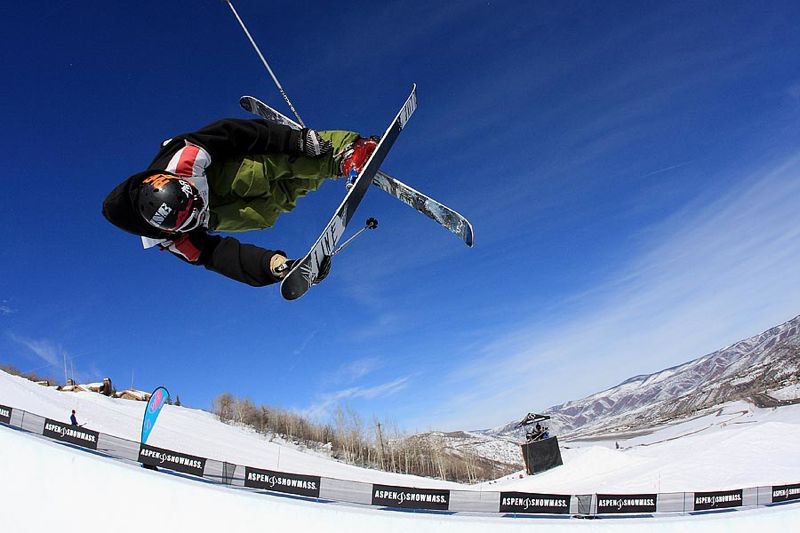 LJ Strenio
David Wise, who qualified first in qualifiers, carried his steeze all the way into finals and was boosting like crazy, throwing a 12 and a few other 9's that helped him land on top of the podium.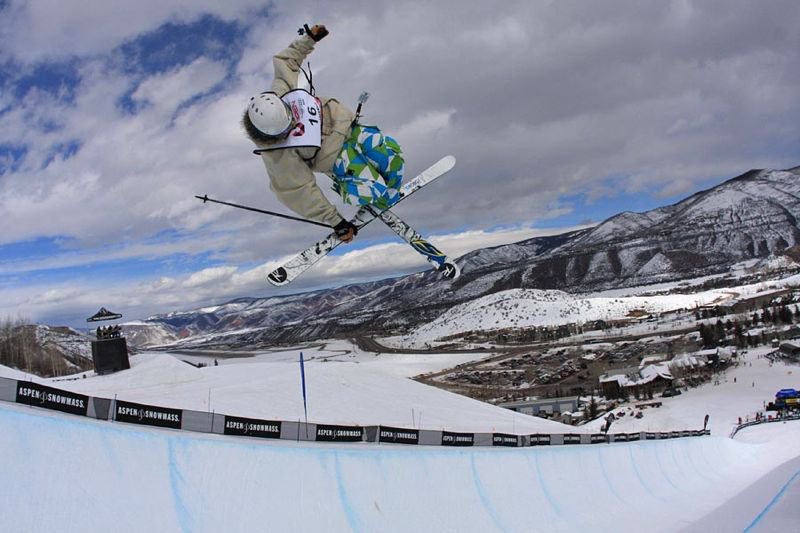 David Wise
Taylor Seaton snuck into finals by qualifying on the bubble position of 10th but took full advantage of being the first competitor to ski in finals by dropping in switch for a first hit cork 9 that was a thing of beauty, and followed it up by grabbing really well on all his spins and scoring him second place for his efforts.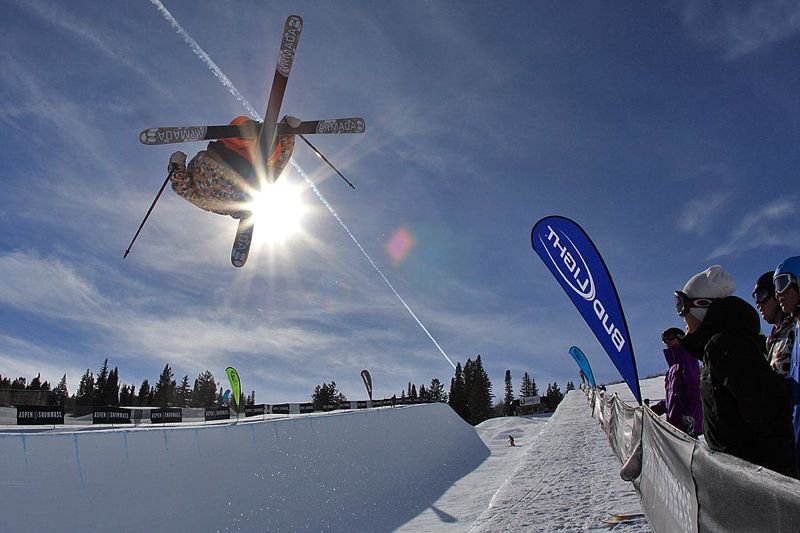 Taylor Seaton
Evan Schwartz, who couldn't manage more than six hits in his runs because he was going so damn big, was consistently boosting at least 15 feet out and threw down a multitude of 12's, 9's and 5's and got on the first big podium of his life in third. Needless to say, he was stoked.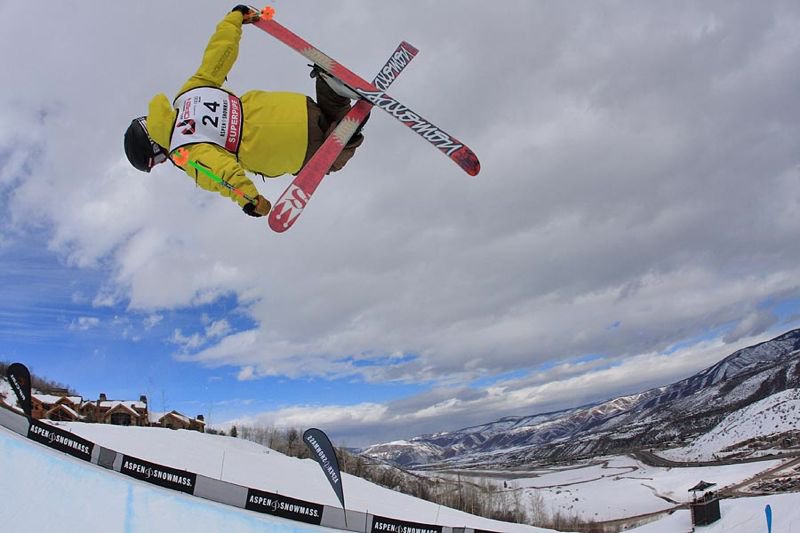 Evan Schwartz
Just behind him was Derek Spong in fourth and Matt Philippi in fifth...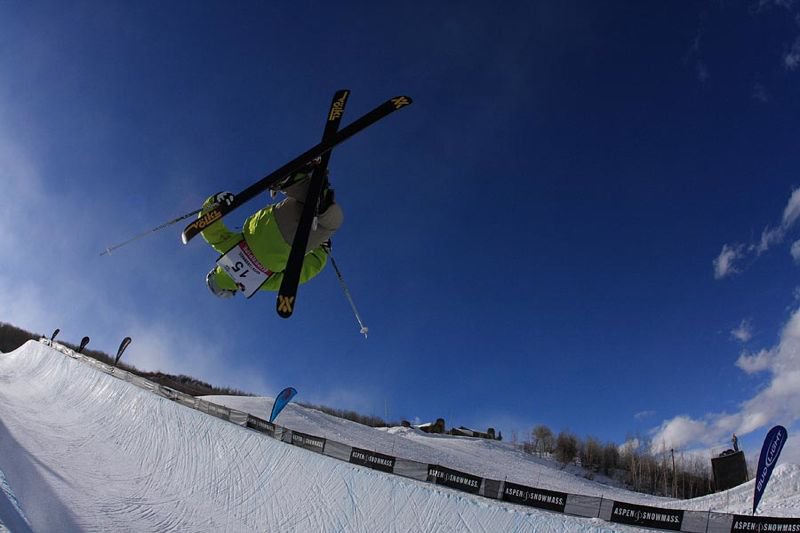 Matt Philippi
On the girl's side of things Anais Caradeux took home her first big win of the year by laying down a solid run that included 5's both ways plus an alley-oop 5 and a 7 at the bottom.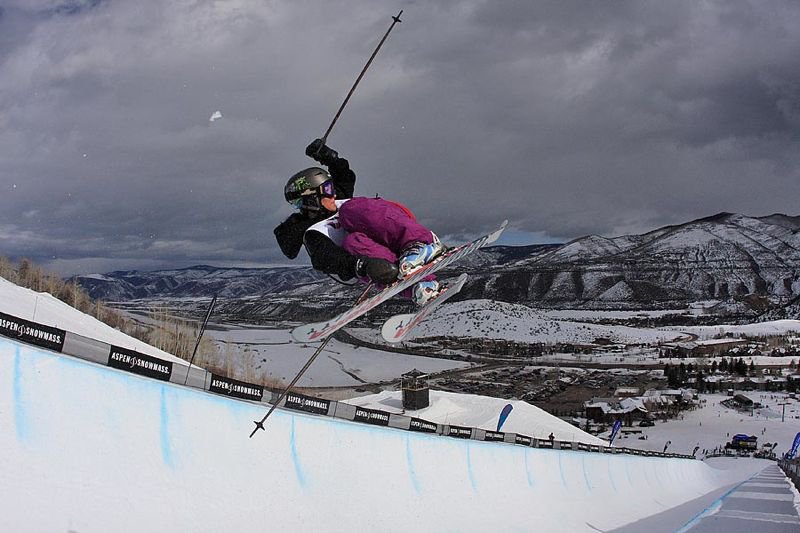 Anais Caradeux
Just behind Anais was Siena Palmacci, who spun well all day and came in second while Gina Gmeiner rounded out the podium in 3rd.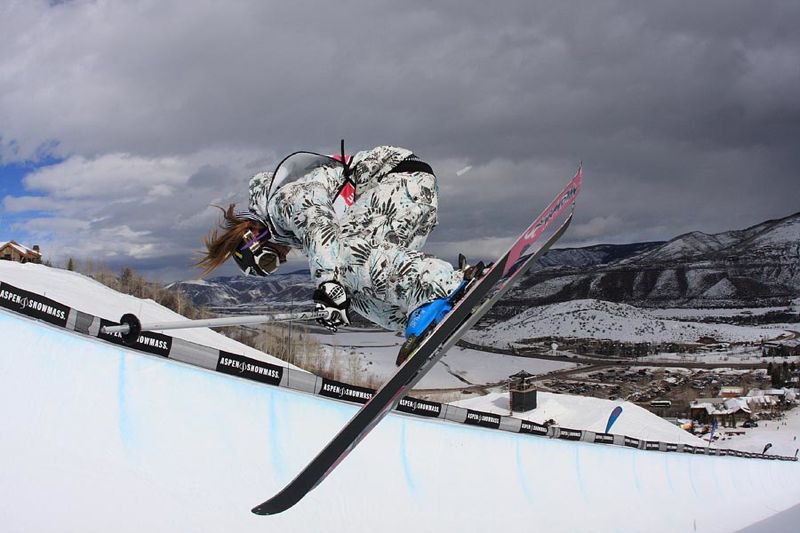 Siena Palmacci
Just missing the podium was Angeli VanLannen was also throwing down and boosted a good 10 feet out of the pipe on a sick 9 but unfortunately crashed after catching an edge on the lip of the pipe, but then held it together on her last third helping her land a respectable fourth place.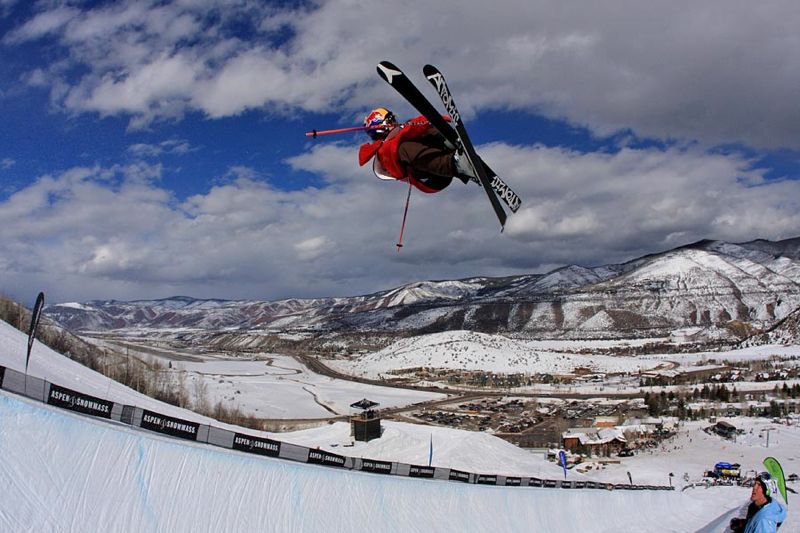 Angeli VanLannen
Slopestyle finals are about to go down and although bad weather is threatening the proceedings everyone is crossing their fingers and staying positive. Stay tuned to NS for full coverage from Aspen.
Men's Results
1) David Wise - 90.16
2) Taylor Seaton - 87.83
3) Evan Schwartz - 81.00
4) Derek Spong - 78.33
5) Matthew Philippi - 75.5
6) Nathan Wood - 74.83
7) Patrick Baskins - 73.66
8) John Strenio- 73.33
9) Gus Kenworthy - 67.50
10) Mike Mertion - 38.50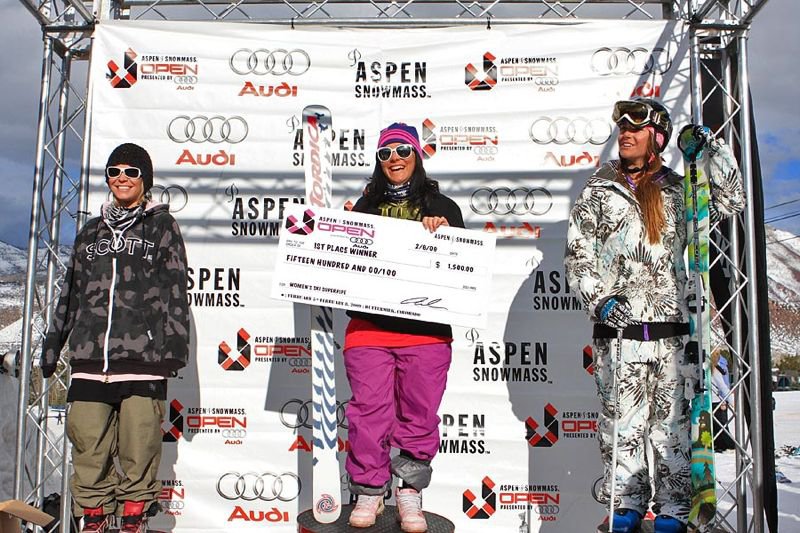 Women's Results
1) Anais Caradeux - 87.83
2) Siena Palmacci - 86.16
3) Gina Gmeiner - 84.00
4) Angeli VanLaanen - 80.16
5) Stephanie Sirianni - 78.16
6) Maddie Bowman - 59.16
7) Kendall Dighan - 35.16
8) Keltie Hansen - 33.50
9) Megan Gunning - 30.83
10) Jenny Lee - 29.33