Words & photos: Rocky Maloney
Video: Kevin Schwerin
Waking up to snowy skies on a competition morning doesn't get anyone too hyped on skiing pipe, but minutes before today's highly anticipated contest was set to get going the snow gods gave the competitors a break and said let there be light. The warm sun then showed itself and helped set the tone for the opening day of the Aspen/Snowmass Open.
The event began with Men's Superpipe Qualifiers in the same pipe where history was made just a few short weeks ago at Winter X Games 14. As one of the biggest open format competitions of the year, the field was stacked with close to 100 skiers from ages 11-28. Everyone showed up ready to prove that they have what it takes to compete with the big boys in the game, and battled it out amongst four impressive heats that boasted about 20 skiers each.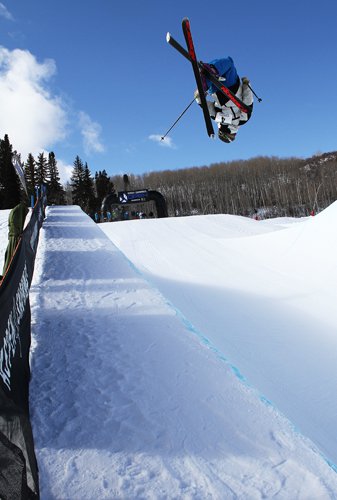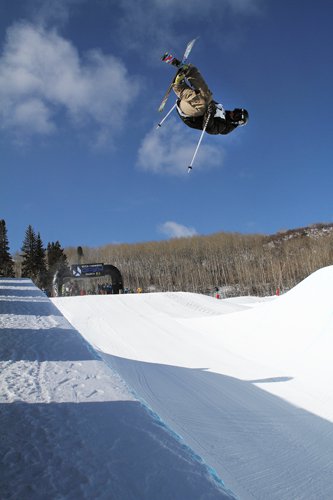 Marahall Lacroix & Rob Heule
Colin Campbell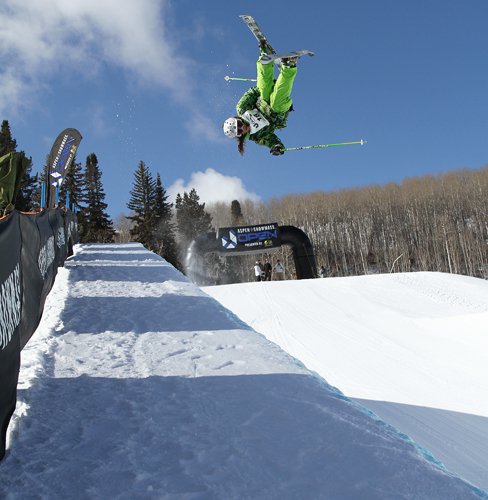 Matthew Evans, one of the many young groms showing off his talent today.
The first heat went off first thing in the morning with a rock solid showing from all of the 22 skiers, and got the competitors in the following heats stoked to throw down that much harder.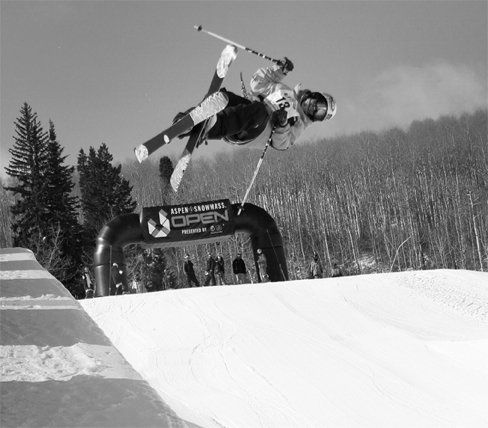 Beau Wells, spinning his way into semi-finals.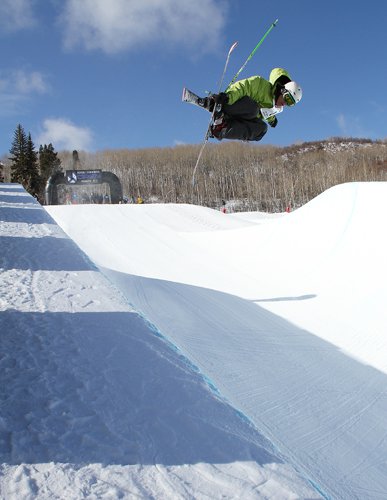 Scott Nelson
Heat 1 Results
1) Andre Simonpietri 85.16
2) Marshall Lacroix 74.16
3) Colin Campbell 68.5
4) Scott Nelson 64.66
5) Beau Wells 62.16
6) Brett Weiss 56.83
7) Casey Sellingham 55.00
cut-off
8) Mike Mocham 53.50
9) Brendan Wall 53.16
10) Kyle Keating 48.83
11) Brendan Trieb 46.16
12) Raphael Beazley 45.00
13) Connor Garrecht-Connelly 43.66
14) Matthew Evans 42.33
15) Casey Baskins 34.33
16) Rob Heule 31.33
17) Miles Honens 17.33
And it wasn't just the first heat that was stacked, as each one was jam packed with a heaping helping of kids eager to strut their stuff. Heat two came and went, and before you knew it, the always consistent Walter Wood had grabbed the top spot with solid spins on both walls that were stomped louder than an avalanche bomb.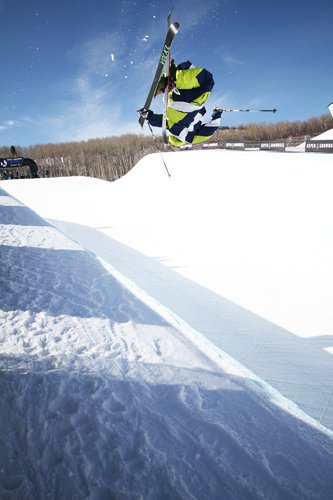 Walter Wood
The invasion of groms came out to show themselves as the future of the sport, from the likes of Mitch Gilman, Andy Partridge and Colby Stevenson. I have to say I am super impressed with the little kids now. Although Partridge and Stevenson skied admirably, they didn't make the cut, taking 9th and 10th place respectively in the second heat, while Gilman on the other hand prevailed by boosting bigger than most of the other skiers twice his age, and claimed sixth place along with a spot in tomorrow's finals.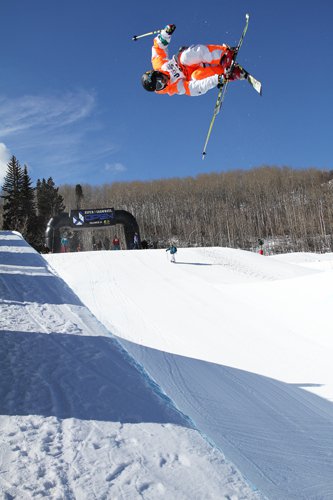 Mitch Gilaman & Justin Mayers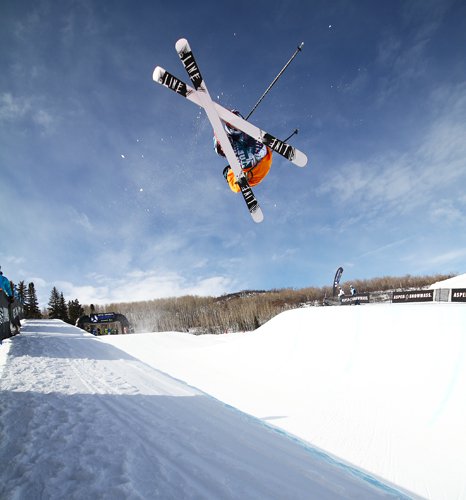 James Machon on his way to finishing in 3rd.
Heat 2 Results
1) Walter Wood 88.00
2) Torin Yater-Wallace 81.67
3) James Machon 79.00
4) Tai Barrymore 77.00
5) Sandy Boville 75.17
6) Mitch Gilman 74.00
7) Justin Mayers 71.50
cut-off
8) Kristopher Atkinson 69.50
9) Andy Partridge 68.00
10) Colby Stevenson 52.00
11) Corey Jackson 51.83
12) Micheal Schumacher 39.83
13) John Leonard 39.33
14) Elliot Mason 27.67
15) Han Wiener 26.17
16) Ian McMillan 20.50
17) Isoa Sonehara 13.67
The uber talented Gus Kenworthy came out boostin' in heat three and was skiing as smooth as Chinese silk, taking the top spot with a score of 86.17, followed by the absolutely awesome Mike Mertion, who was close behind in 2nd with an 83.00.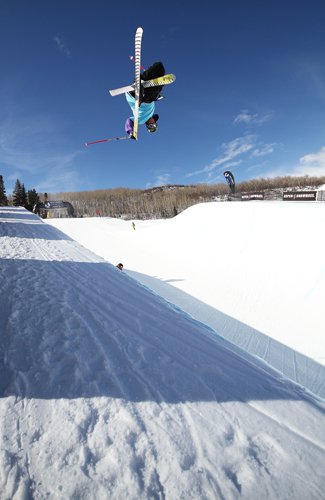 Gus Kenworthy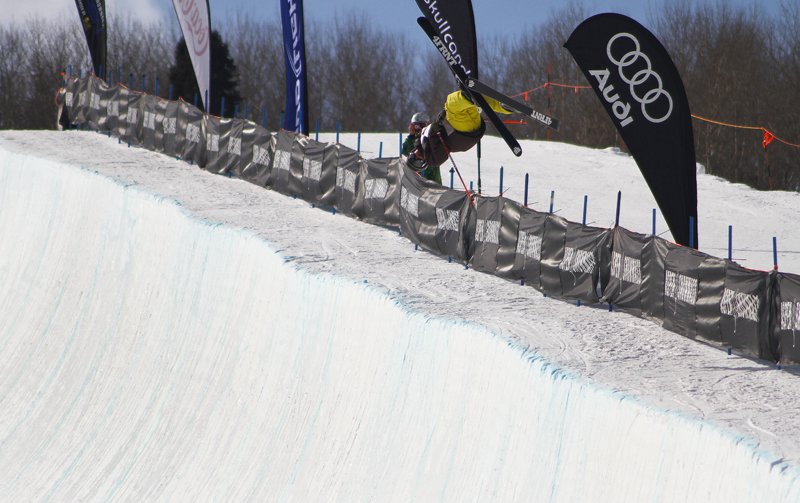 13-year-old Aaron Blunck doing right 10's in the pipe. So sick.
Slopestyle threat Joss Christensen also threw down today in the super stunt ditch, claiming 6th place and a spot in finals. And if you haven't seen Joss ski pipe, you need to check it out, and watch out.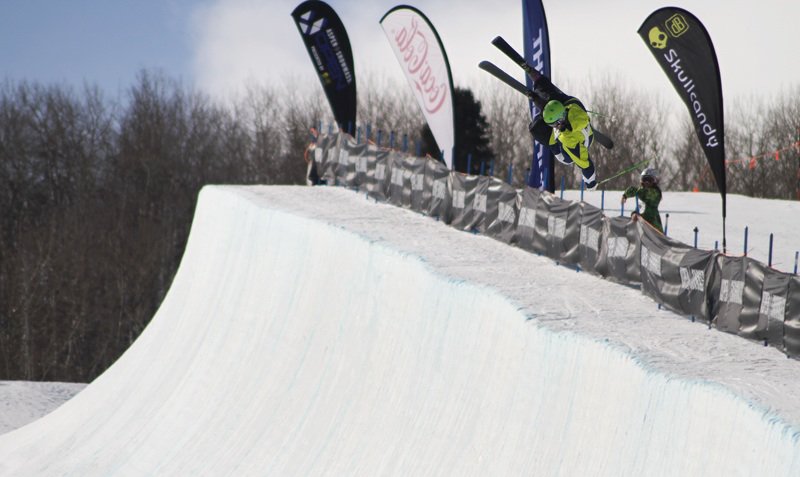 Joss Christensen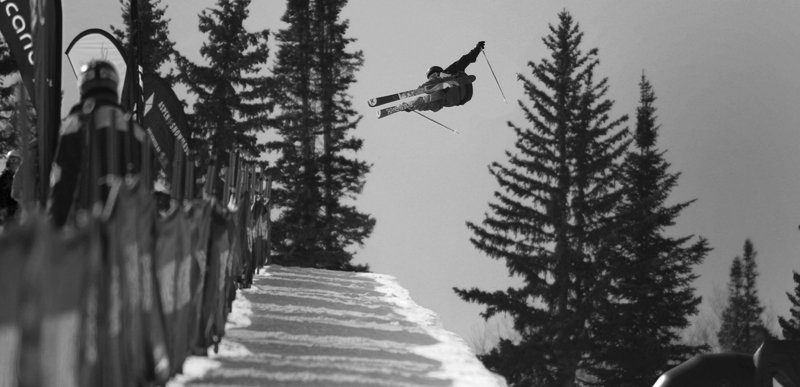 Colin 'Chazz' Vaykovich
Heat 3 Results
1) Gus Kenworthy 86.17
2) Mike Mertion 83.00
3) Jon Anders Lindstad 74.33
4) Billy Mann 70.50
5) Colin Vaykovich 69.17
6) Joss Christensen 68.17
7) Geoff Straight 67.00
cut-off
8) Ryan Howsley 65.33
9) Aaron Blunck 60.50
10) Scott Hibbert 60.17
11) Colter Brehmer 56.67
12) Alex Ferreira 56.33
13) Cole Melin 54.50
14) Lyman Currier 53.50
15) Trevor Hattabaugh 45.33
16) Marshall McGonagal 15.83
17) Braden Schroeder 13.17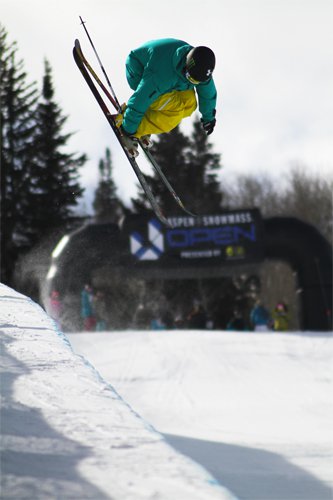 Scott Hibbert, always the comeback kid, but sadly he couldn't put it together to make semis today.
Heat 4 rounded out day one of the Aspen Open with some of the biggest airs of the competition. Byron Wells absolutely destroyed the pipe in every which way, from huge airs to super stylish spins, which came as no surprise to anyone and everyone in attendance. He will be joining his little brother Beau in the semi-finals tomorrow, which will undoubtedly be exciting for both of them, and frightening to the other competitors, as the Wells takeover of the competition scene continues to pick up steam. Also joining the pair of Kiwis in semis is Noah Bowman, Karl Fostvedt, Pat Baskins, Tyler Peterson, Evan Schwartz, and Brain Kish, who slayed the pipe with back to back 9's and a stylish alley-oop 9 blunt.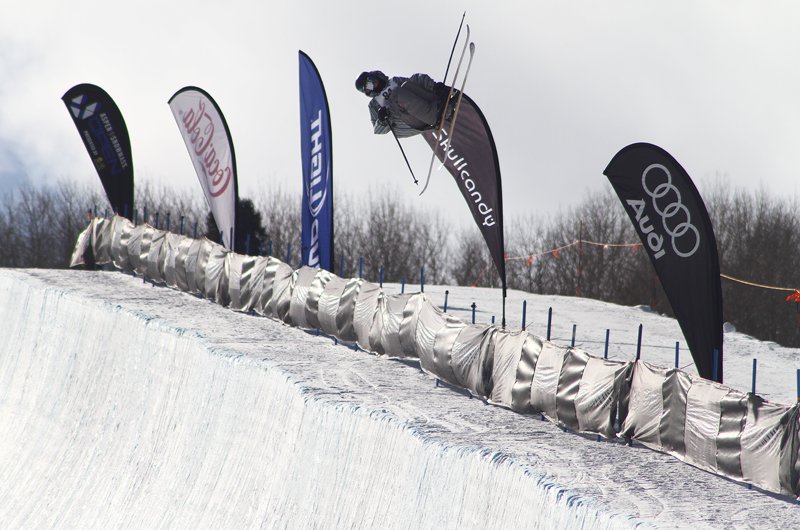 Pat Baskins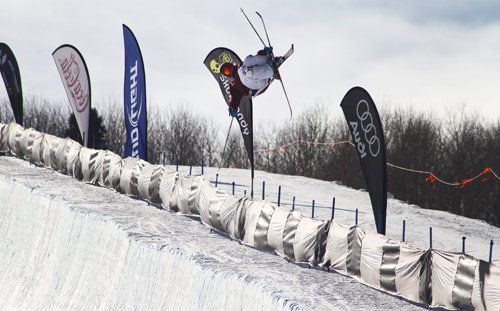 Tyler Peterson, an elder to most of the young guns, proving he can hang with the best of them in any and all age groups.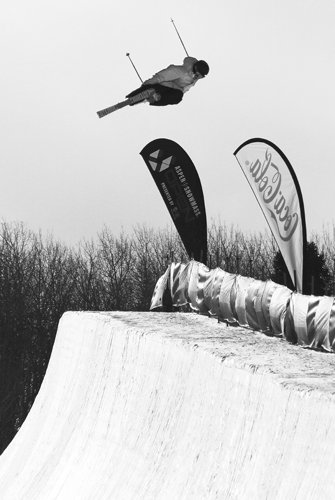 Byron Wells taking the first place spot in Heat 4.
Heat 4 Results
1) Byron Wells 87.83
2) Brain Kish 83.00
3) Noah Bowman 82.50
4) Karl Fostvedt 81.83
5) Pat Baskins 80.16
6) Tyler Peterson 76.33
7) Evan Schwartz 66.00
cut-off
8) Kyle Smaine 64.50
9) Matthew Mailoux 63.50
10) Brent Abrams 54.50
11) Nicholas Eishout 54.53
12) Stephen Jefferies 51.16
13) Connor Quigley 41.16
14) Landon Verce 22.33
15) Ty Wellman 15.33
16) Kiyoshi Terada 13.66
17) Austin Simonpietri 11.33
Stay tuned for more coverage from the Aspen Open, which continues tomorrow with Women's Superpipe Qualifiers followed by Men's and Women's Superpipe Finals.