Went out to Arrow lake the other week with Neil, Buck, JO, and Momo to jump off some rocks and ride the water slide.  Luckily, we had a CD of bangin Grammy Nominations from 2000 to entertain us!  It even inspired a decades themed party the next week.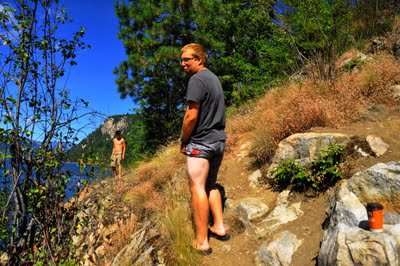 Buck peeing out the bottom of his shorts...
 An O'hara sighting.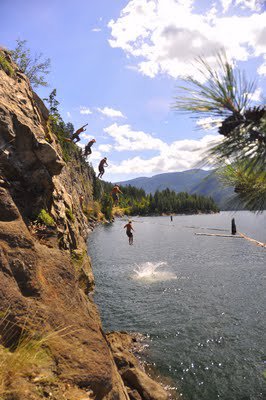 Melon Keller jumping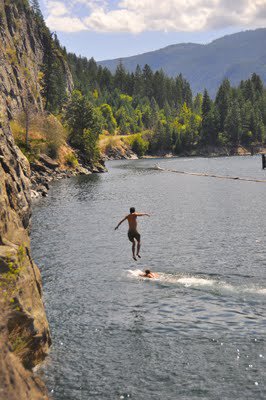 JO landing on Buck.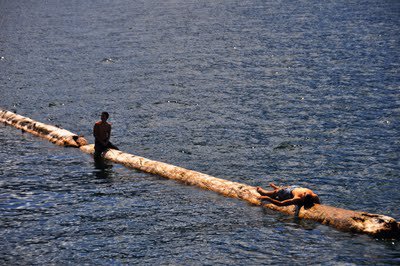 Momo and Neil just being cahj after jumping.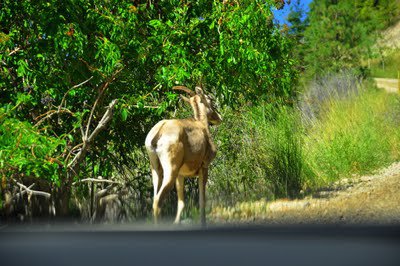 cahj wildlife.
Waterslides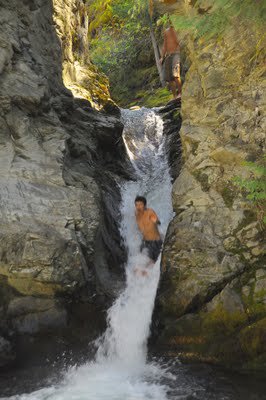 pretty scary for momo
  
 not cold for JO.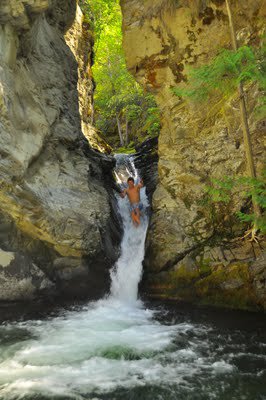 Neil catchin some air.I even rode this rig too, pretty much the first fun thing I've done since knee surgery.  stoked.