If you were stuck in the city all weekend you missed a great time on the slopes of Brimacombe. With barely a flake of snow visible on your lawn and street you may wonder where all the cars are heading with skis and snowboards strapped to their roof racks...I've got the answer, and it's here at the Brim! The ski and snowboarding conditions are great here at Brimacombe...so I thought I'd share some pics of just a handful of the people who are enjoying winter to the maximum by taking the opportunity to get some "down time".Blue sky and white snow....a great combination!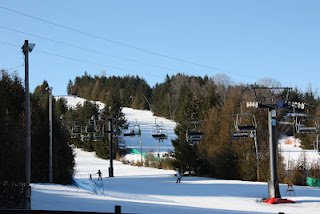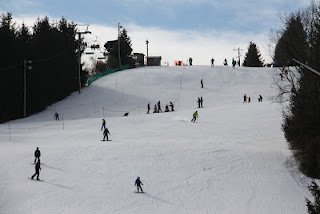 Joan P. out for a day with her kids and grand kids,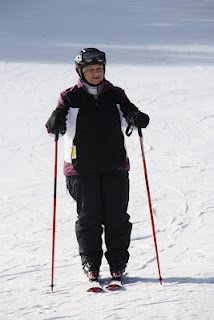 Jody A. and Gabby spend some mother daughter time together,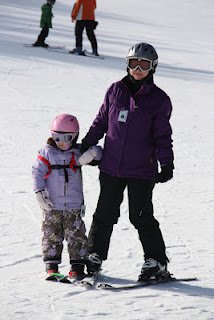 Shawna C. and Samantha A. happy to be together on the slopes,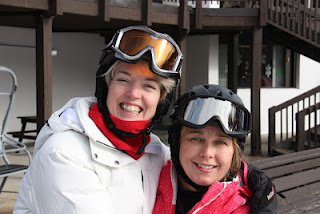 3 1/2 month old Elliot R. enjoying some time people watching in the chalet,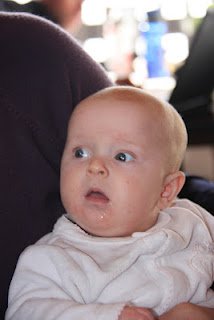 Tim S. takes a breather between parent and tot sessions....twins keep him busy,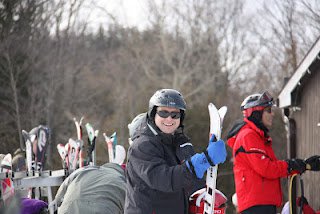 Kayla D. finds a mud slide in February!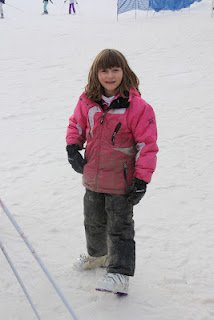 A great weekend to learn the sport,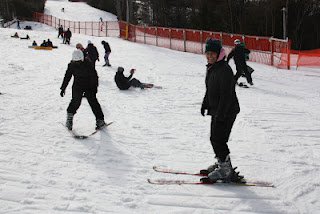 It's also been a great weekend for lunch on the deck...Landon and Reagan poised ready to serve,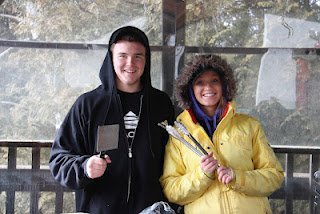 Paul B and Ava take a few last runs before heading home after a fun day on the slopes,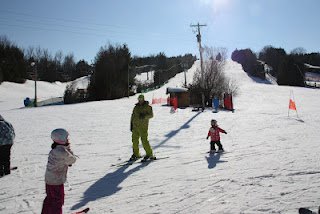 ?Contrary to the predictions of the Groundhog...winter IS NOT over, there is still tons of skiing and snowboarding time left in this season, with a number of great events on the schedule! Check out our homepage for more information http://www.brimacombe.ca/ .There appears to be a little more snowmaking weather coming this week...we are standing by ready to spring into action. We will be continuing to build up the base depth on our already open terrain and work towards opening Rutherford's Cut.....with hopes of building the mogul field as soon as possible -or Ed W will never leave me alone! ;)It's another day in paradise!Cheers,Mark