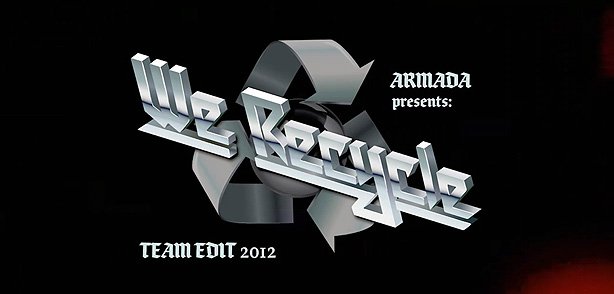 Armada Skis are one company that like to belong to the category of people who recycle. And they also recycle what they do best (next to making skis of course) and that is creating video edits. With this little treat they've grabbed some footage from a bunch of different film companies, their riders and whatever else they had lying around and with it, they created this edit.
"WE RECYCLE"
The Armada Skis 2012 Team Edit featuring the best of the team's backcountry, urban, and park adventures with recycled footage from the 2010/11 Season from Poorboyz Productions, MSP, Level 1 Productions, Inspired Media, Sherpas, Chaoz, and 4bi9.
Featuring the skiing of: Tanner Hall, JP Auclair, Riley Leboe, Phil Casabon, Henrik Harlaut, Mike Hornbeck, Gus Kenworthy, Torin Yater-Wallace, and more.
Edited by: Corey Stanton
Additional Footage: Corey Stanton & Blake Kimmel
Music:
Iron Maiden- Hallowed be thy Name
BBNG- The World is Yours / Brooklyn Zoo
Gangstarr- Speak ya Clout
Ghostland Observatory- Glitter
armadaskis.com
twitter: @armadaskis
Armada Skis Team Edit 2012 – "We Recycle"
Related posts:Armada Team Edit 2010 The ever eclectic Armada bunch parade their new team edit...
Armada: Masters Team edit There's nothing better than hanging round with the Armada team...
Armada: 2011 Team Edit It's been dubbed 'Kooks on Skis' by pretty much everyone...