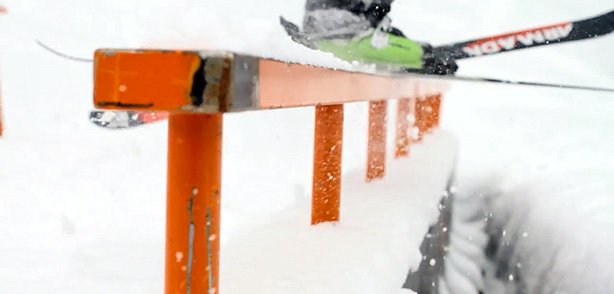 Meet Luggi Brucic, Josh Absenger, and Cyrill Hunziker as the Armada crew travels between Austria, Italy, and Switzerland, making stops at the Nine Knights and Absolut Park at Flachauwinkl, Austria.
Featuring the skiing of Luggi Brucic, Josh Absenger, Cyrill Hunziker, Gus Kenworthy, and Daniel Walchhofer.
Cinematography and edit by: Corey Stanton
Additional Footage: Fabi Hyden, Headbud Film Productions
armadaskis.com
twitter.com/armadaskis
facebook.com/armadaskis
More Ski Videos
Related posts:Armada: ARtrip Retallack feat. Riley Leboe, Ian Provo, Dania Assaly The Armada team takes a trip to Retallack every year...
ARtrip Windells There's nothing like a good summer shred and when someone...
Armada: Team Armada wins the 2011 Big Air Watch as Spencer Milbocker, Ben Moxham, and Alex Bellemare win...