I left Argentina on the first of August for a K2 shoot in Chile. Before leaving, Ryan Dunfee (director of sustainability for South America Snow Sessions), Mark Abma, and myself made some good progress on the greenhouse. I was sad to leave it behind, but am looking forward to the progress when I get back.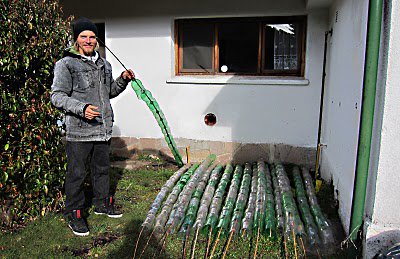 Abma stoked on the project!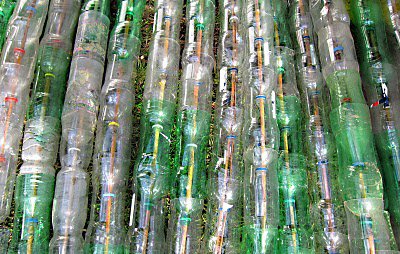 A bunch of bottles, but no where near the 1,500 we will need to complete the greenhouse.
I had a day in Santiago before the K2 guys showed up and took a long walk around the city. I was in a really nice part of Santiago. I wish I was deeper in the city to check out all of the street art and get a better feel for the culture, but it was enjoyable nonetheless.
Just cruising through a nice little neighborhood in Providencia.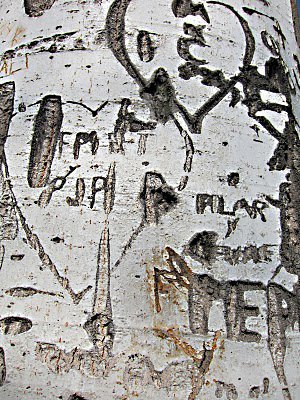 I made it to Farallones, a small town at the base of La Parva and El Colorado on the 2nd where I met up with the rest of the K2 team. It's been the coldest year on record here since 1912. The snow has kept well despite the lack of it and we've managed to find some good turns. Check back for some action from Chile with team K2!