Are you a blogger?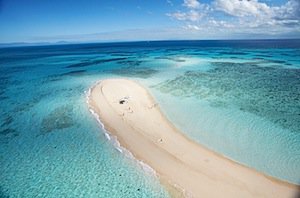 A recent poll here on dPS identified that 32% of our readers are photo bloggers – so we thought this competition on our sister site – ProBlogger – might be right up your alley.
The competition is a great one – 10 bloggers from around the world will win trips to spend a few days on the Great Barrier Reef in Queensland Australia. You'll spend time seeing the amazing beauty of the region – with plenty of opportunity to get some stunning shots – meet some other great bloggers and receive some blogger training from me – your local blogger
While this competition is open to blogger of all kinds – I'd LOVE to have a dPS reader and fellow photographer or two on the trip.
All you have to do to qualify is be a blogger and agree to document the trip on your blog as a Blogging Correspondent.
Interested? Check out the full details, terms and conditions and how to enter on this post on ProBlogger.
Post originally from: Digital Photography Tips.
Check out our more Photography Tips at Photography Tips for Beginners, Portrait Photography Tips and Wedding Photography Tips.
Are You a Photography Blogger? WIN 1 of 10 Trips to the Great Barrier Reef in Australia #Qldblog