Arcade belts is proud to announce the launch of its new website (arcadebelts.com) to kick off Summer 2012.  The new website features an easy as pie user experience combined with responsive design capable of adapting from desktop to tablet to mobile on the fly. The website highlights Arcade's growing team of world-class athlete ambassadors. From X Games gold medalist Bobby Brown, to super-human shredder Bode Merrill, to dirty Jersey MTB downhiller George Ryan, some of the best athletes in action sports are rocking the stretchy belt luxury that is Arcade.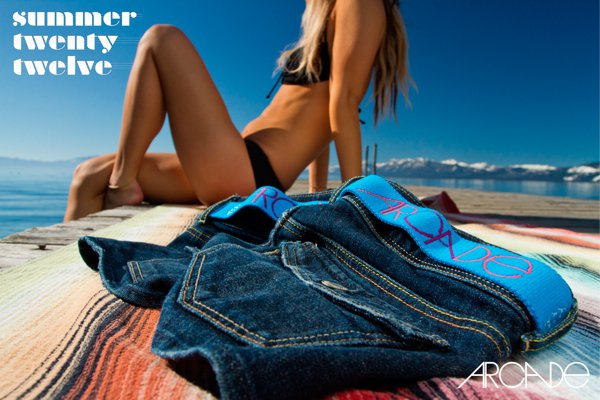 Along with the new website, Arcade has created the Victory belt, a limited edition, limited release, summer inspired belt. The Victory is a signature red, white and blue belt featuring Slingshot Tech™ stretchiness, a patriotic color scheme and a narrower fit for your summer attire.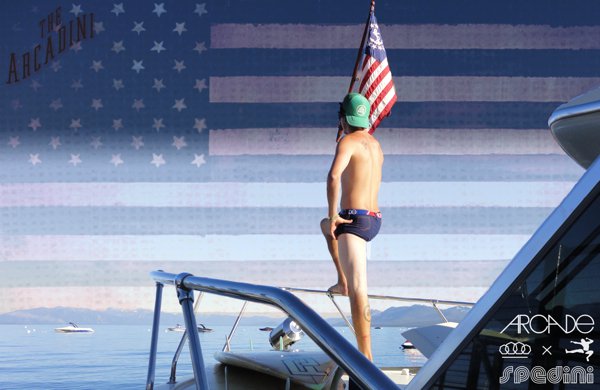 To help ignite the the launch of the Victory, Arcade collaborated with form-fitting swimwear designer Spedini to create the Arcadini. The Arcadini is a denim styled men's swimming brief with belt loops custom made for the Victory belt. For those bold enough, the Arcadini offers unparalleled summer awesomeness and a guaranteed thigh tan.