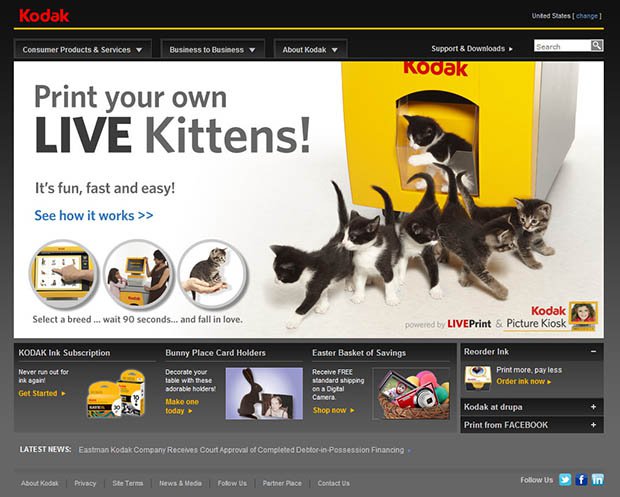 April Fools' Day 2012 has come and gone. Even though we didn't publish any bogus stories this year, here's a quick roundup of other photo-related sites that did. The screenshot above shows Kodak's homepage yesterday, which advertised a new kitten printing machine. Interestingly enough, there was a serious news ticker just below it that discussed the company's bankruptcy status.
Angry Birds for the Canon 5D Mark III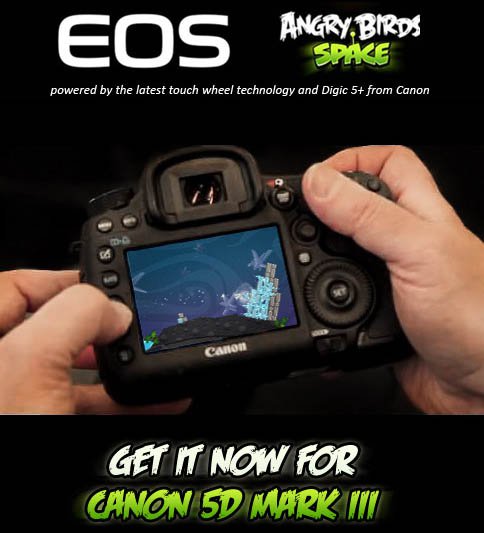 A faux-advertisement showing Angry Birds Space being played on a Canon 5D Mark III was circulated. Following the link at the bottom directed you to the Wikipedia article on April Fools' Day.
The World's First Hover Tripod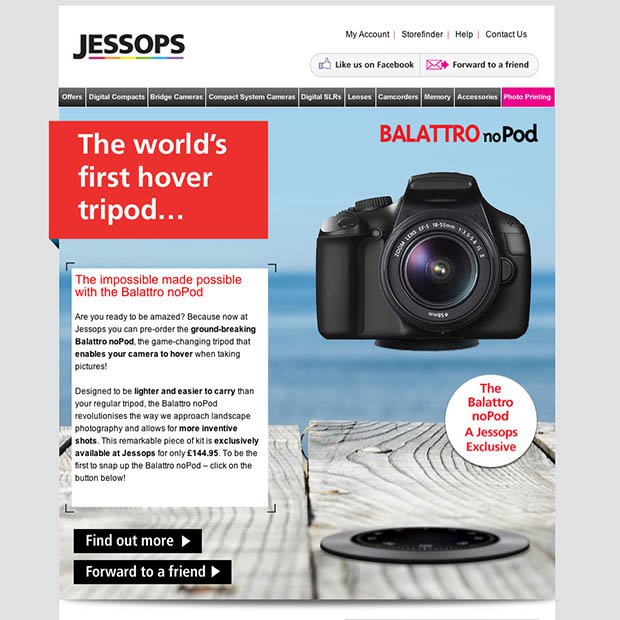 Camera store Jessops put up a page (screenshot here) advertising the new Balattro noPod, the world's first hover tripod that uses Maglev technology to float your camera.
Film-Inspired Scented Memory Cards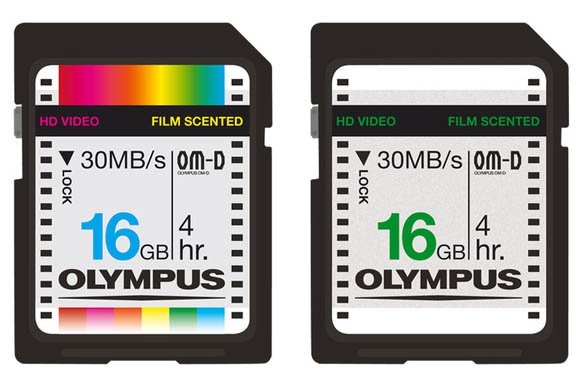 TechRadar announced a new line of Olympus SD memory cards that offer a special film scent. Furthermore, the monochrome card limits the photographer to black and white photographs.
A Content-Aware Age Tool in Photoshop CS6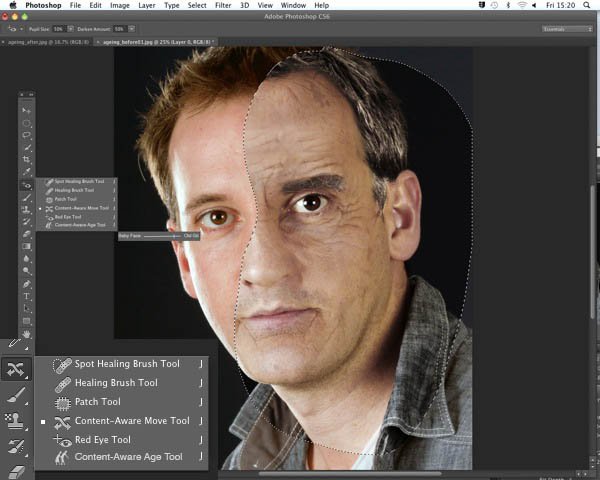 Practical Photoshop Magazine published "leaked screenshots" showing that Photoshop CS6 would feature a new Content-Aware Age Tool that can instantly make people look younger or older.
RH-1 "Ultra" Anamorphic Lens for Canon DSLRs
Robinson Hope Creative released a video introducing a new RH-1 "Ultra" Anamorphic lenses for Canon DSLR cameras. The lens will supposedly be shown at the NAB 2012 show this year.
Foreground Negation Technology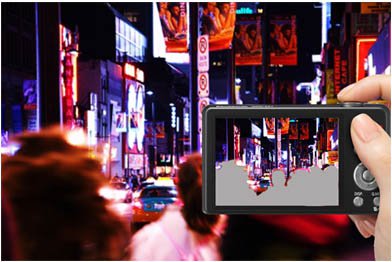 Panasonic UK unveiled a new camera called the Lumix F-001 that features Foreground Negation Technology (FNT), which automatically gets rid of foreground elements that you don't care about (e.g. the heads of strangers at tourist locations). What it leaves instead is a drab gray cutout.
(via Foto Actualidad)