Rompin' 'round on hood, having some killer times. Got some jumping in again after my spill last week. Feelin' great. Zombie night was yesterday. My roommate and buddy from Boulder, CO, Cody Booth makes for one killer zombie and often sports the make-up all dang night. Haha. Looking good. I also did some hula-hooping in the Timberline parking lot with Timtim. Good times.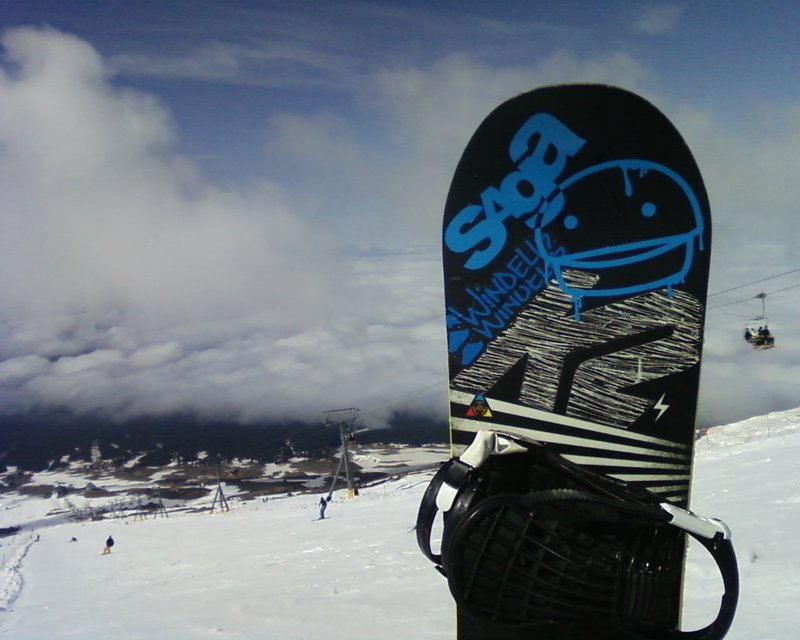 Angus loves the Palmer snow field too.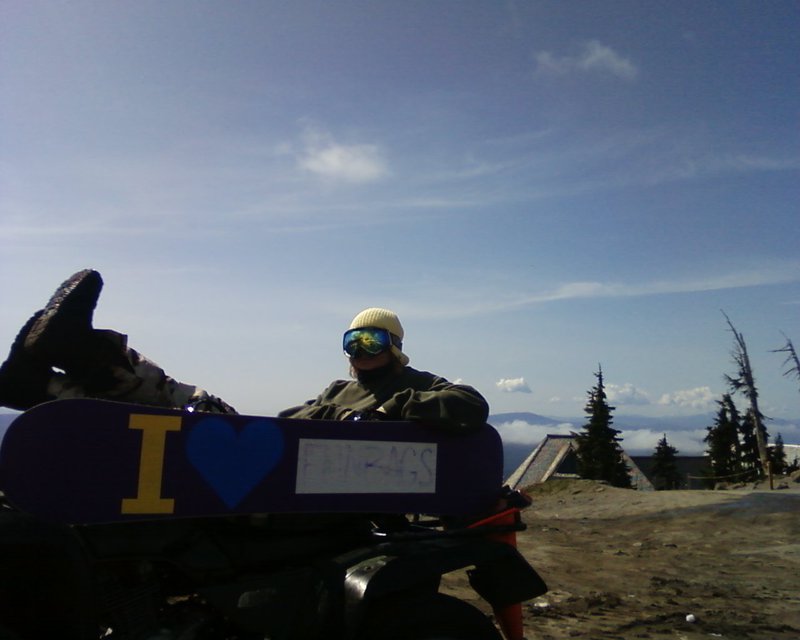 Cody loves bags o' fun.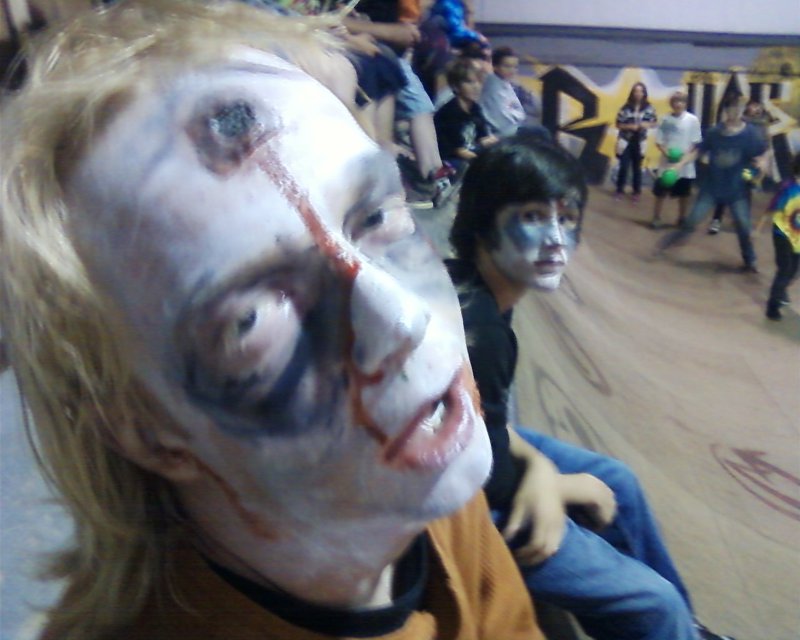 Don't worry, he's not alive.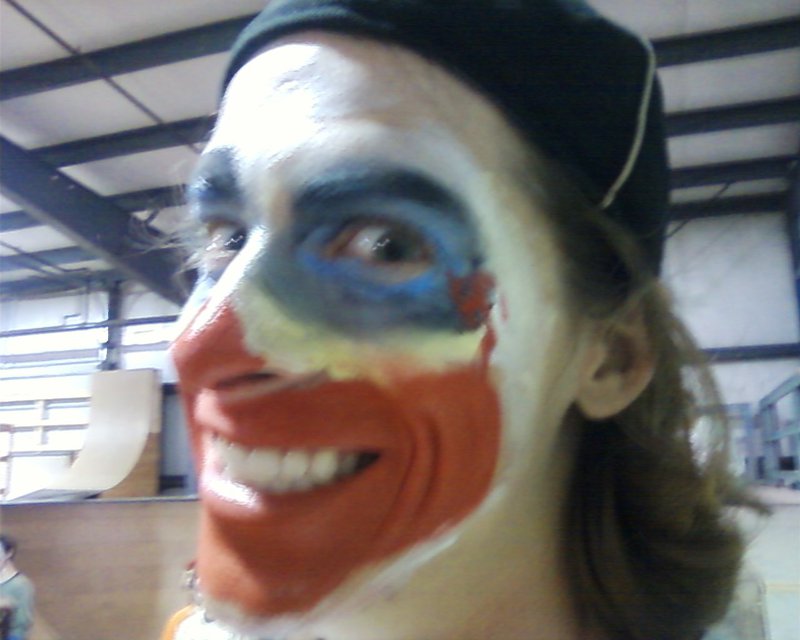 Creepin' clown.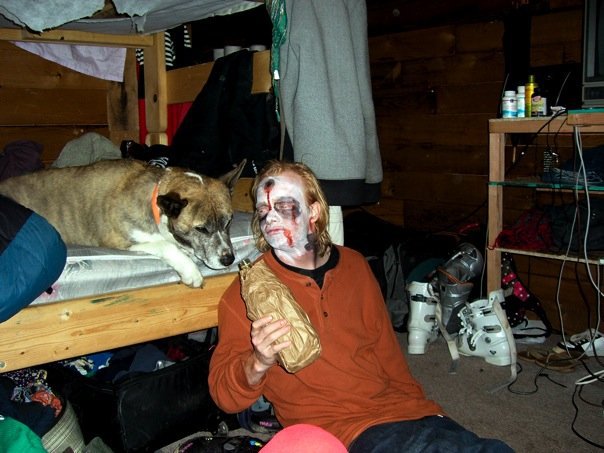 The undead like dogs and four oh's.