On Saturday, August 2nd, we held our 5th Annual Grand Opening Party.  That morning I was driving around the city, picking up party food, a keg, and Casey and Jay from Moment skis were waiting for me at the airport.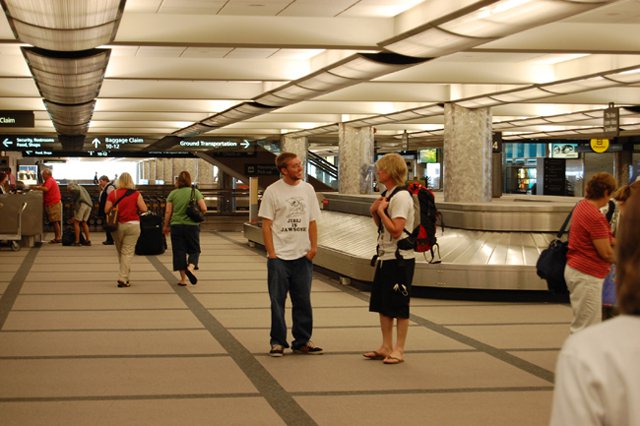 Upon finding them we loaded up their huge bags full of skis, and made our way back to the shop.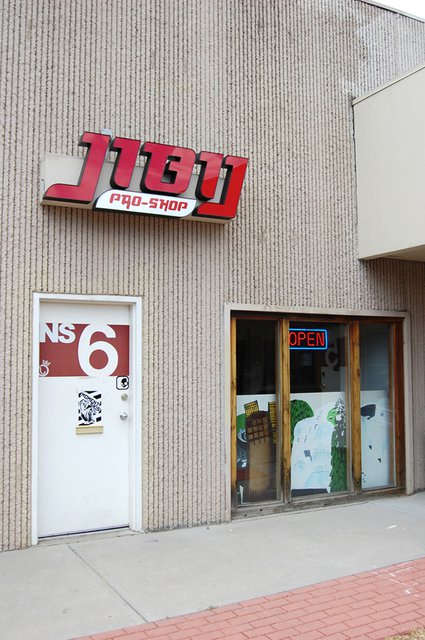 The Moment guys brought some of their new skis to show off, and we managed to get everything out on the floor just as the party began.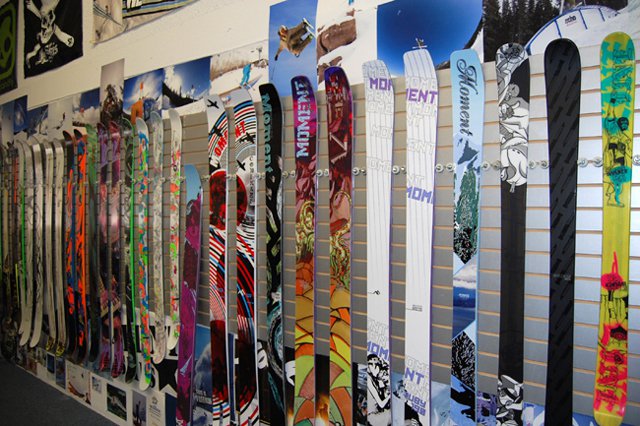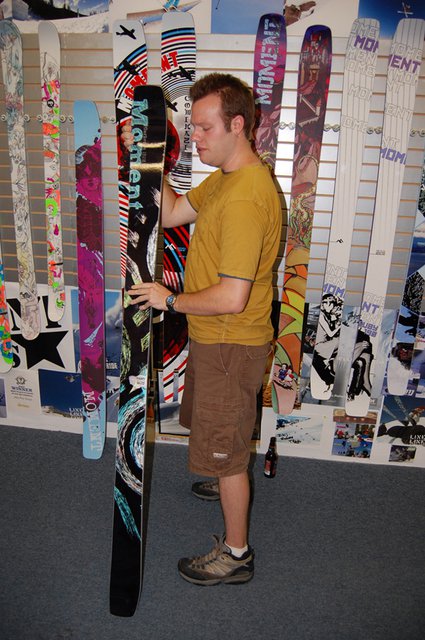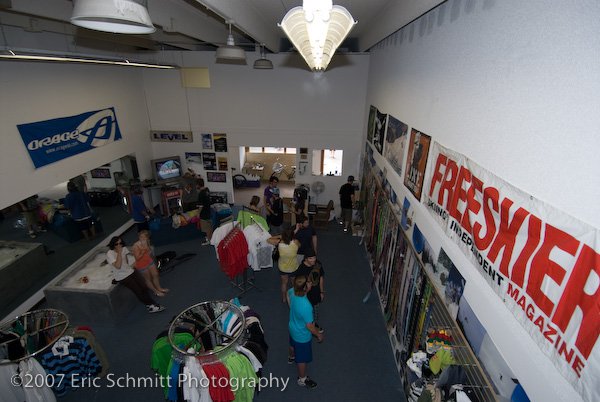 The Moment skis were a big draw, and then the Jiberish guys showed up and gave a preview of their new line.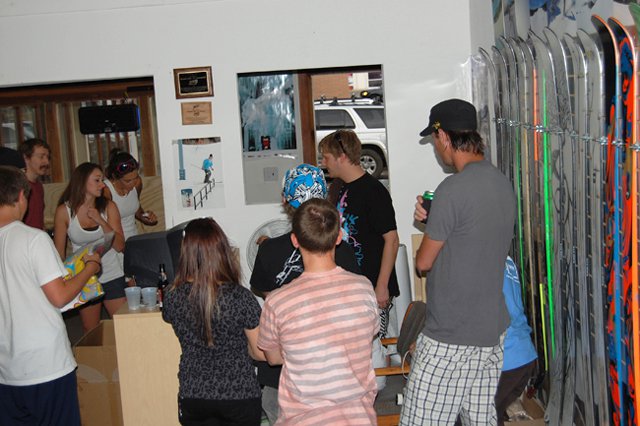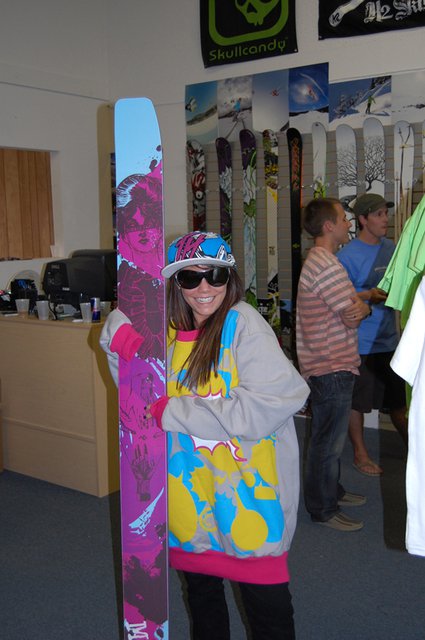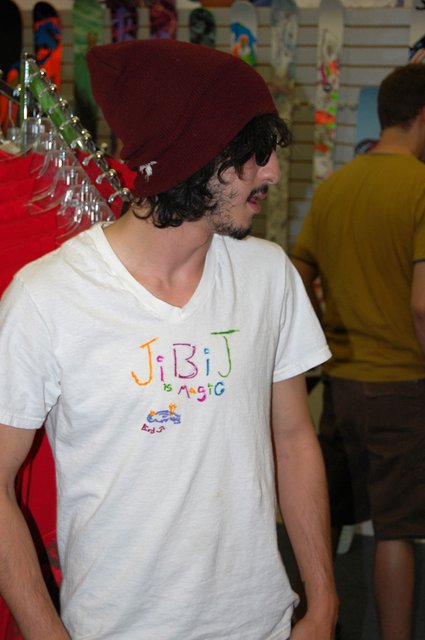 Jon Hartman came with his new Jibij shirt design.  Should we have this printed?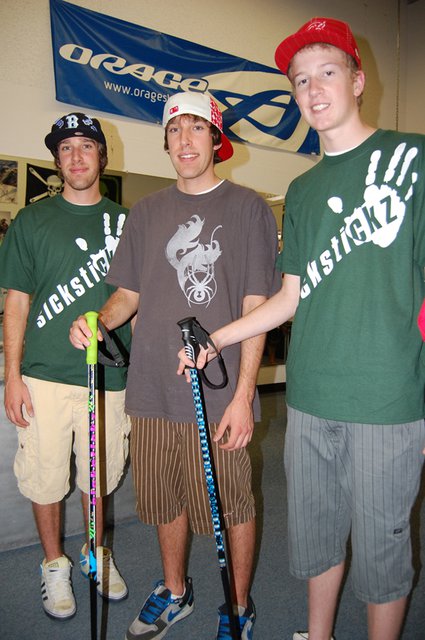 The crew from Sick Stickz poles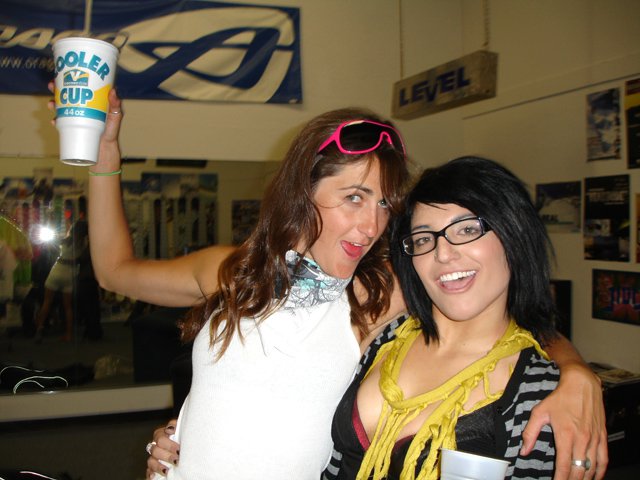 Jenn and Katie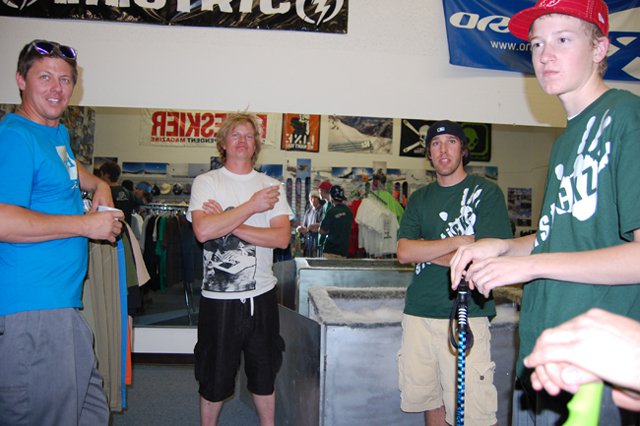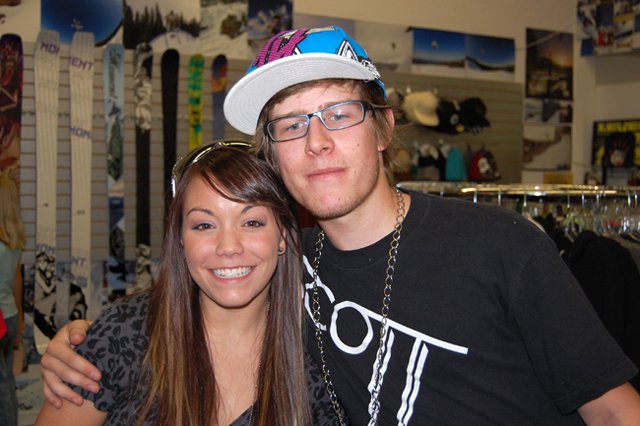 Tiff and shop employee Dan Grund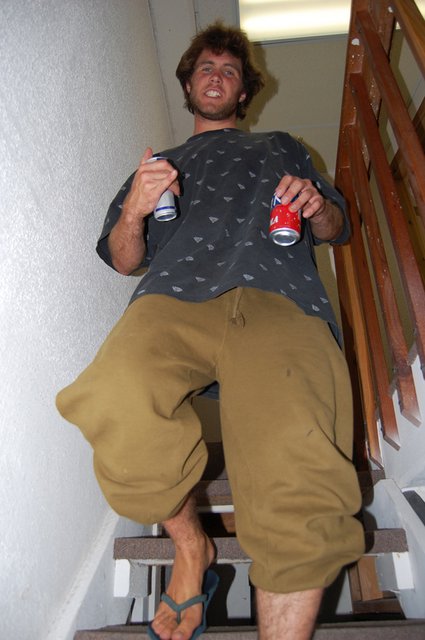 Tony from the Steamboat Water Ramps
As the party went on, Jay from Moment made an announcement that he had a surprise for my birthday.  He presented me with a custom pair of Bibbys, featuring the Jibij logo.  The Moment guys are awesome, and I'm super stoked to be selling their skis.  Check them out for sure, you won't regret it.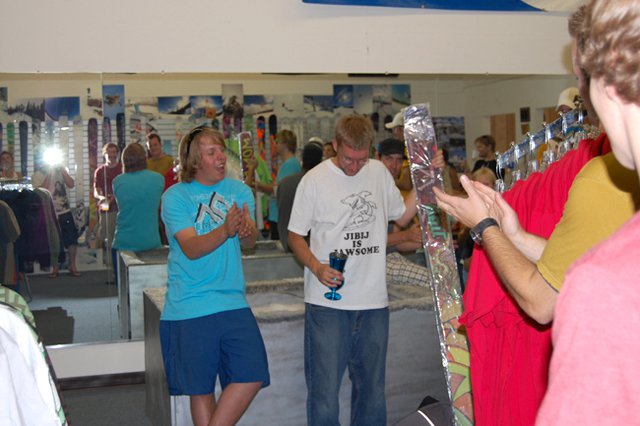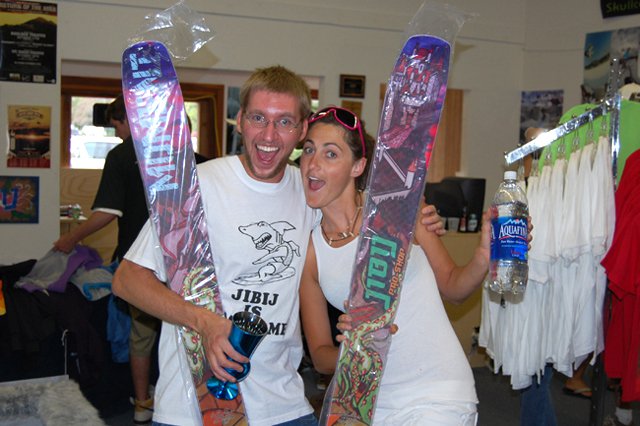 After that some of us made our way outside to watch Jon and Chris give haircuts for hoodies.  This never gets old.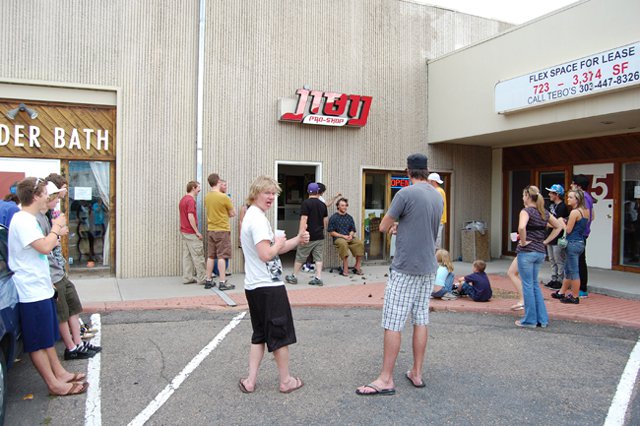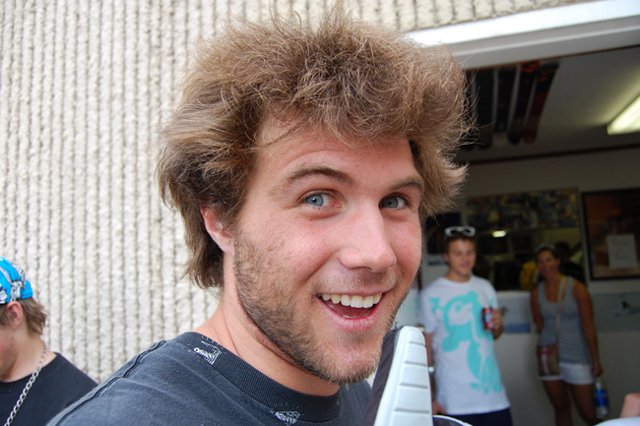 Tony about to make a huge mistake...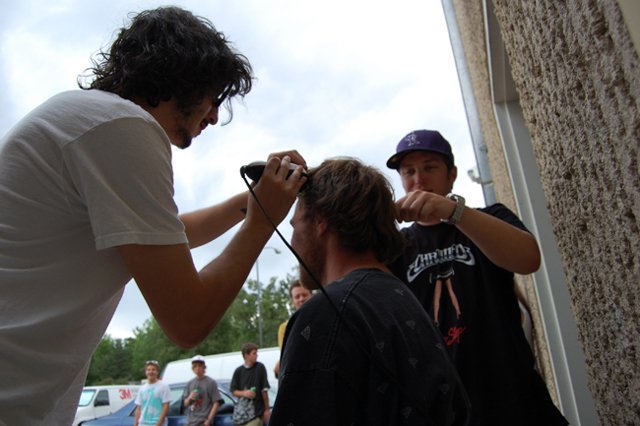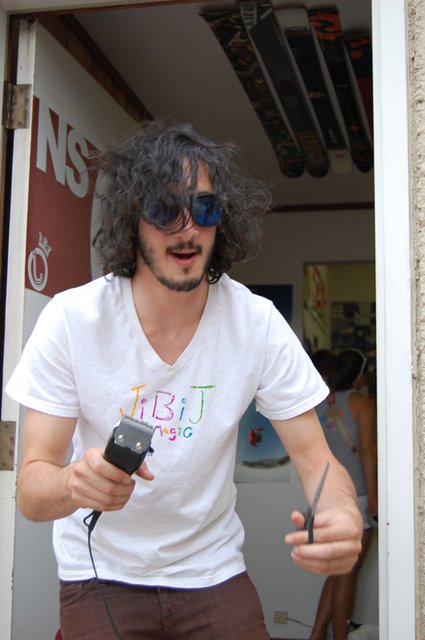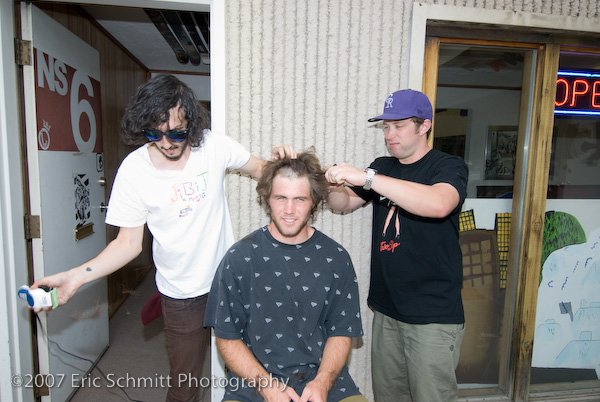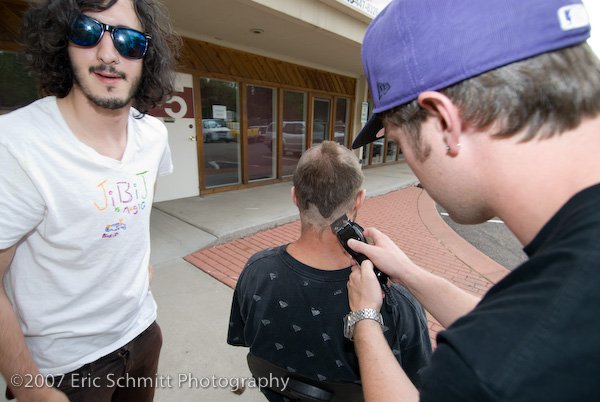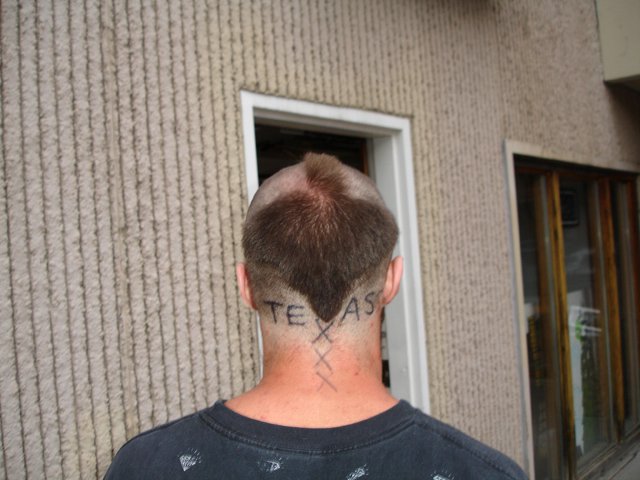 Chris and Jon did an excellent job of making Tony's hair into the state of Texas, and I made him wear it out all night.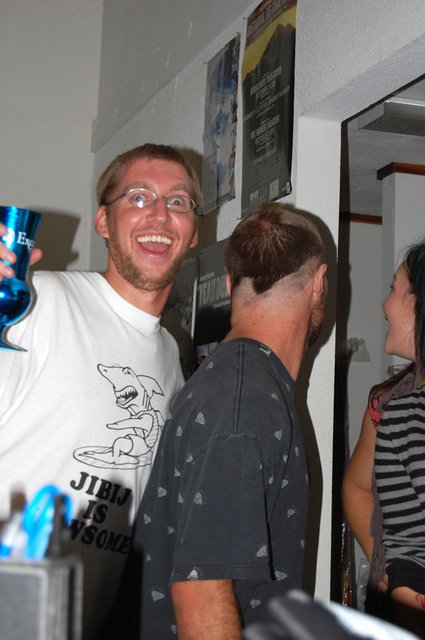 Clearly I like this haircut
Next up we had my roommate Josh, who we gave the infamous "Cock-hawk".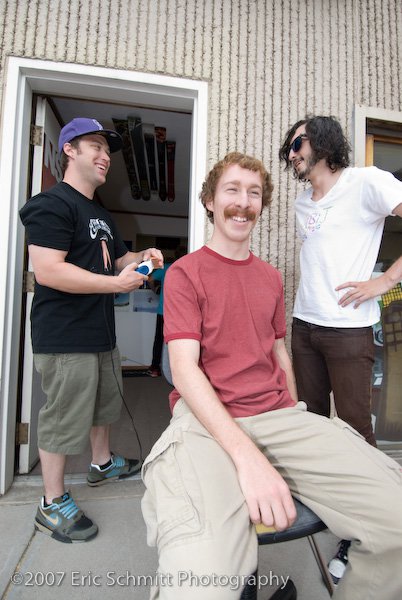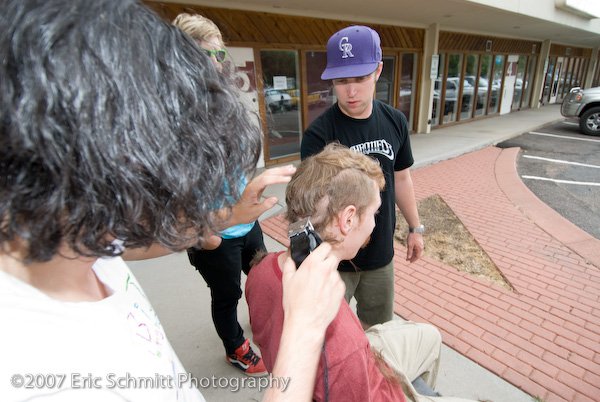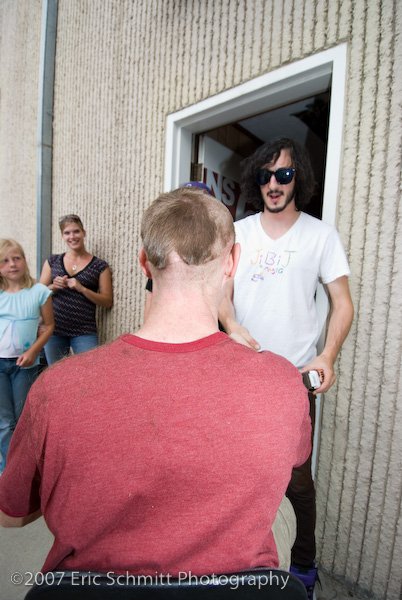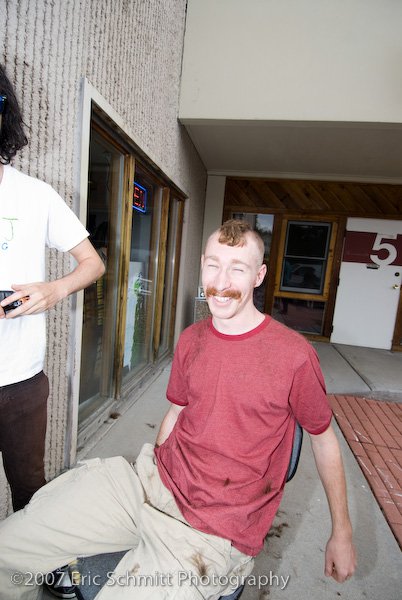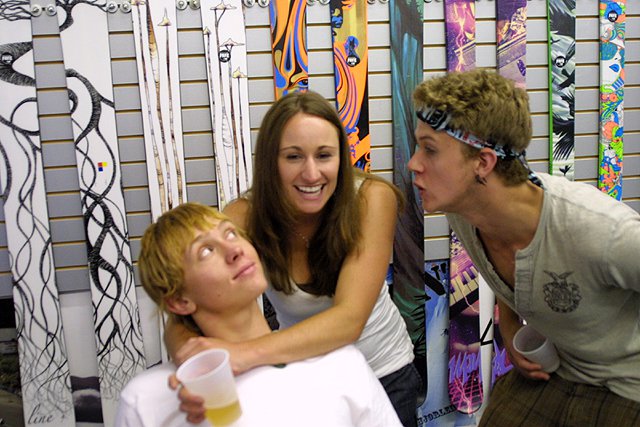 Nevill, Jen, and Travis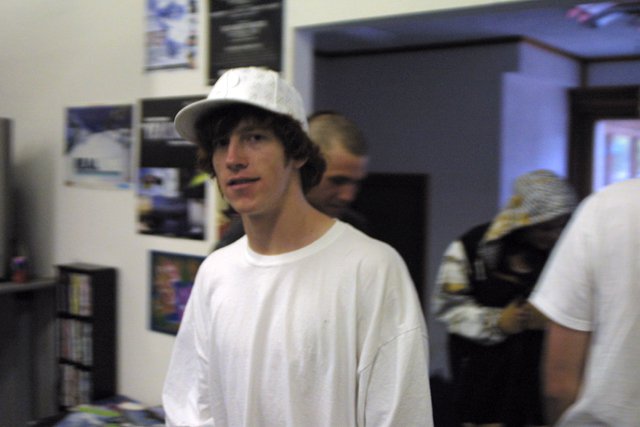 THE Matt Walker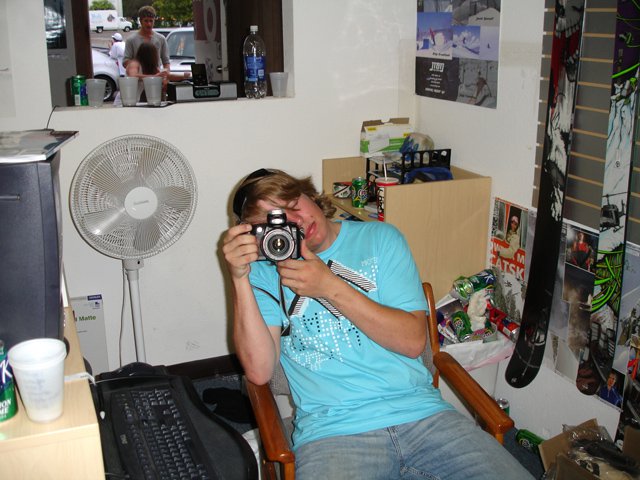 Jay Badg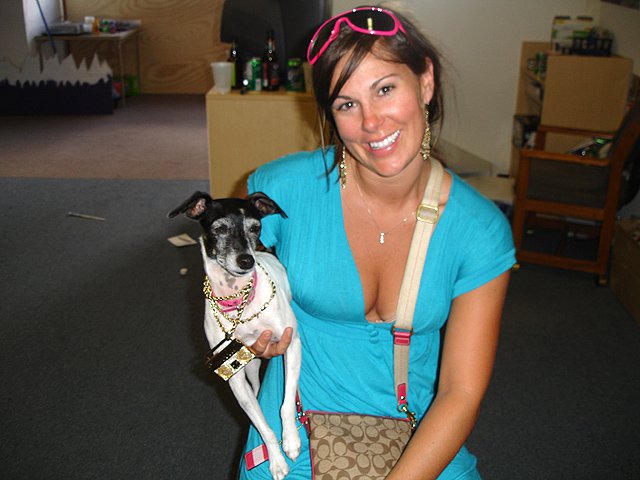 Suzanne and Sammy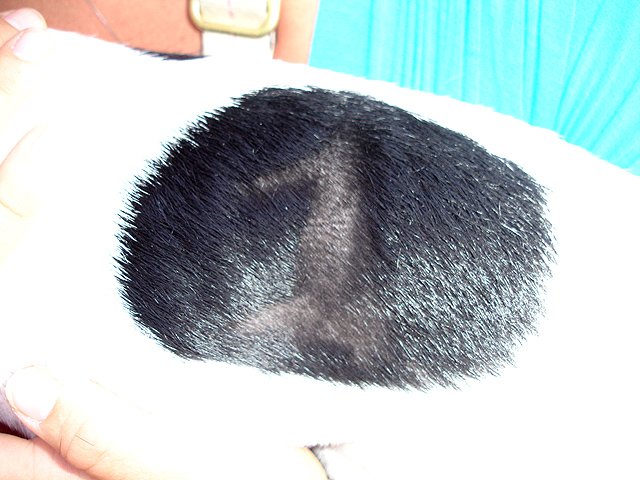 In theory this 1 made Sammy faster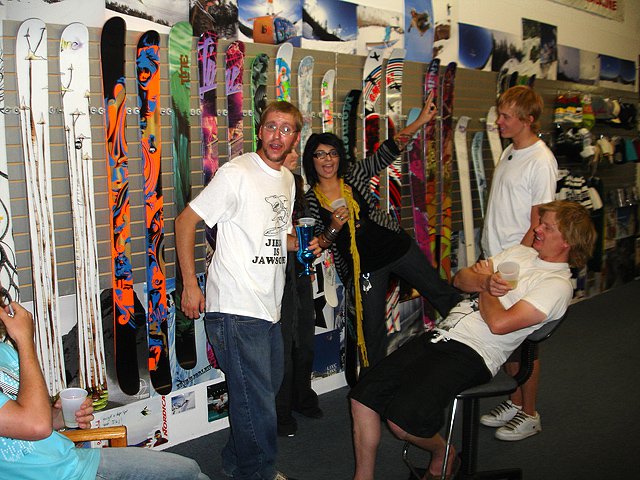 Eventually I got tired of being at work, so I kicked everyone out and continued my birthday celebration.  Carrie and Jenn got me a custom flask, completing it as my best birthday yet.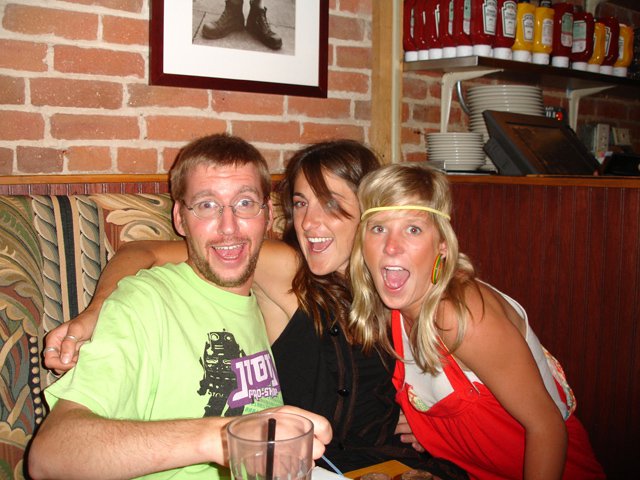 I'm not really sure what else happened that night, but this was my backyard the next day: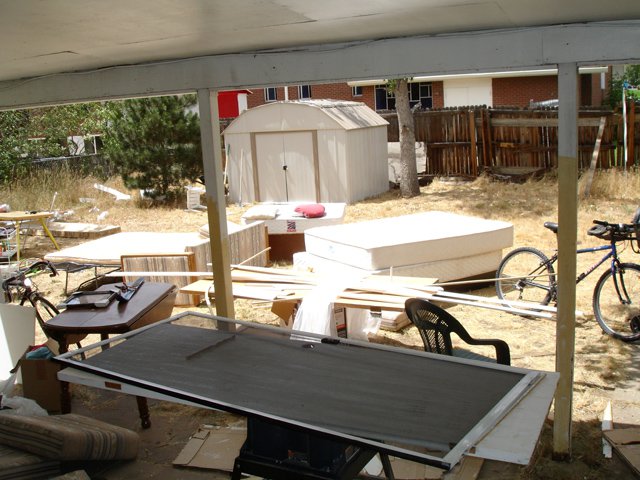 Jeff Schmuck would be proud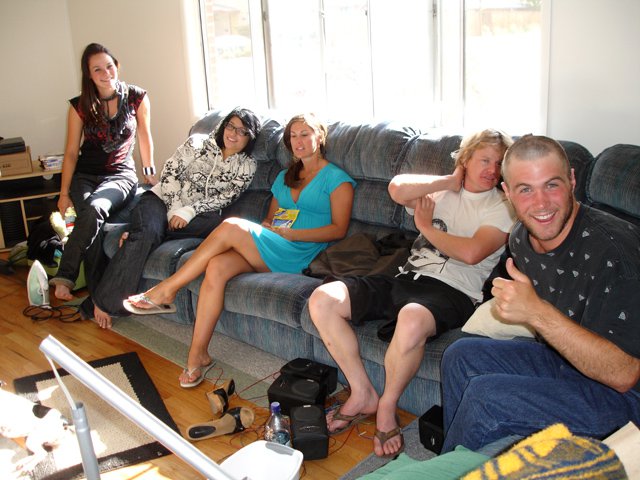 The people responsible for my backyard
Then a few days later, because of a bet I made with Jenn Hirsch, I ended up with this: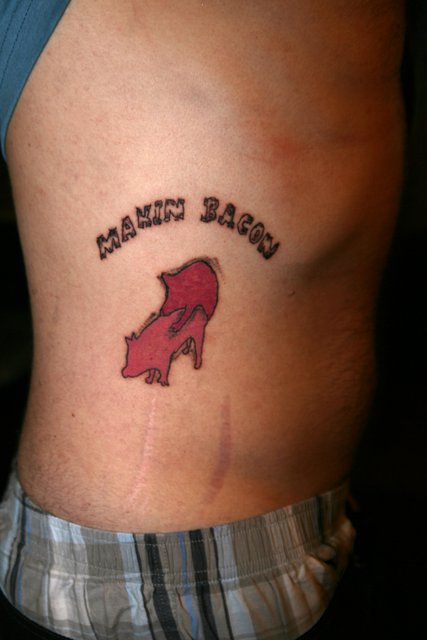 Thanks to everyone who came and made the party what it was.  Come by the shop and I'll show you my tattoo.  We're now open for the season, and new stuff is arriving daily.