I made the journey across from Geneva yesterday, leaving from a train station called Geneve Eaux-Vives. I?ve spent quite a long time in Geneva now this summer, so i know that its actually beautiful but If this was my first impressions of the city, then i'd probably get on the first train out of there! What are they thinking? Crazy stuff from the Swiss.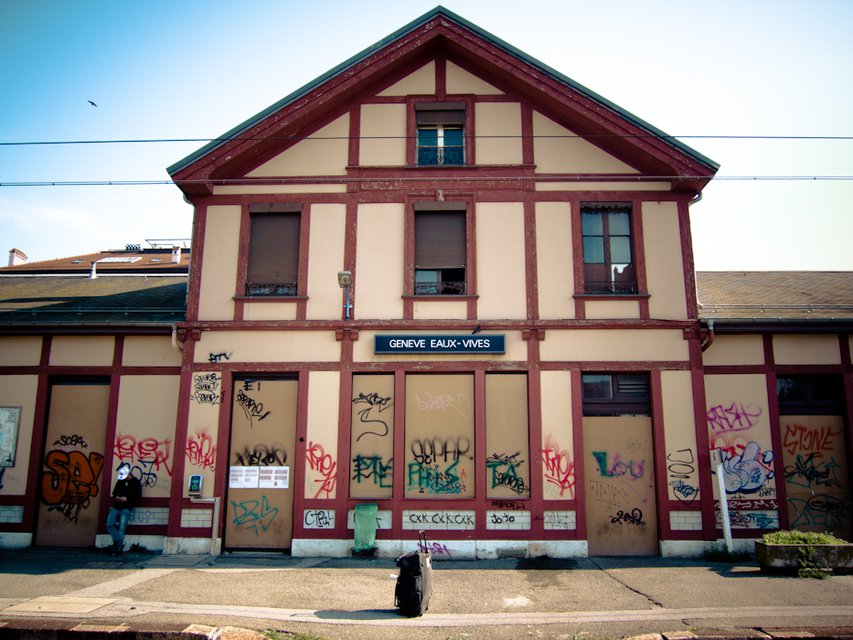 "Welcome to Geneva!"
I?ve just been informed that Annecy is the second most photographed city in France, after Paris, and I can see why. Tourism Annecy have put me up in the most beautiful of settings and I?m looking forward to the next three days here. In this never ending summer, I actually just went for a swim in the lake. I?m pretty sure it?s October tomorrow. Why oh why did I not pack my flip flops?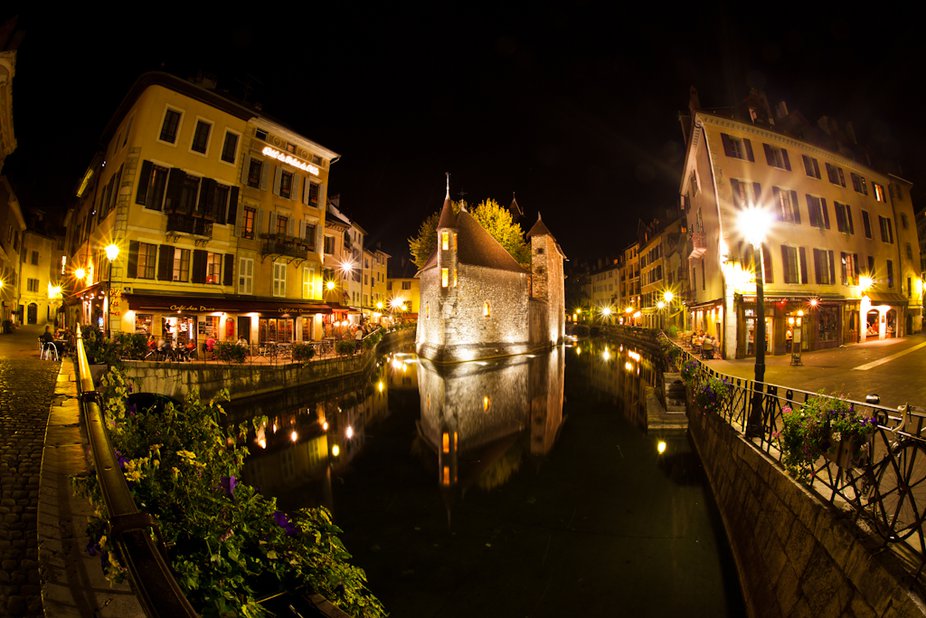 My hotel on the left
I?m off for a preview of the photo gallery (although I did sneak a peak last night). I think it looks amazing but feel that there?s stringer work there than mine. Regardless I?m going to have a great weekend, take in everything Annecy has to offer and watch a fair few movies!