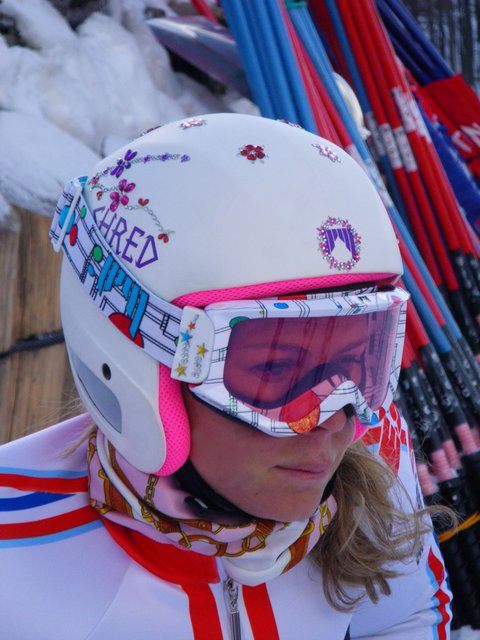 Yoni The Right Goggles & Brain Bucket
Check out Anne Sophie Barthet of France. World Cup shredder, blond cannonball heading to North America to rip it up in Aspen this weekend, where she had placed an amazing 6th place in the slalom once before. Here's her Shredder Profile…
NAME: Anne Sophie Barthet
HOMETOWN: Toulouse, in the South of France
SPORT: Ski Racing
BIRTHDATE: 23.02.1988
NICKNAME: Boubou because I want to as fast as a cannonball and I do sometimes things which make me appear like a real blondie!!
BEST RESULTS:
6th in the slalom of Aspen.
ABOUT ME:
I've grown in Toulouse and used to ski in the Pyrenees for the week end. I left my hometown in 2003 to go in the Alps in order to keep improving my ski. More than skiing, I keep studying languages and economics at University. I love sport and shopping and I'm always enjoying tennis, golf, or even cinema if my friends are around.
For my carreer, I 've already taken part in two Olympics, and I've already experienced serious injury due to a big crash in downhill in 2007 where I tore my knee. I spent 8 months in a center of rehab in the south of France. Two years after, I've just begun to come back in the top 30 and I have to thanks my teamates who are also my best friends for encouraging me not to get discouraged… Now, let's get the party started!
SOMETHING YOU THINK EVERYONE SHOULD TRY IN THEIR LIFETIME: Everyone should try to ski once in their lifetime to feel the sensations of speed.
AGE YOU LEARNED TO SHRED: 2 years old thanks to ice skating.
CRAZIEST DREAM: To win a World Cup ex aequo with all the members of the "Team Boulet"!!!
WHAT EXCITES YOU?: A big fiesta after a good result or after passing my exams!
OTHER: I may go to hell but at least all my friends will be there!!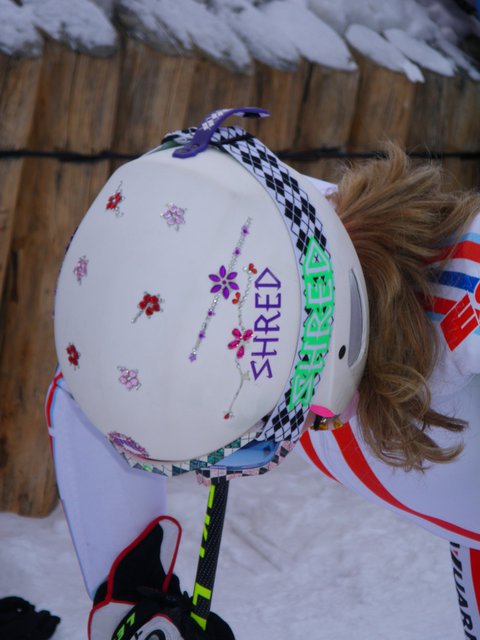 Anne Sophie's Custom Designed Shred Brain Bucket Race Helmet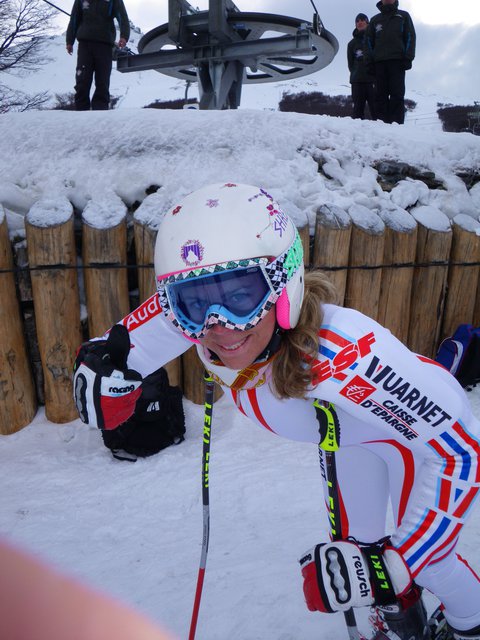 Soaza Redux White Goggles