This just in, Andy Parry has signed a deal with both Shred Optics and Slytech to supply his visual and protective (ha) needs. At NS we're all in favour of anything that gets Andy paid. His 'Tell A Friend Tour' which is currently making its way around the UK is one of the best things going on in skiing right now. Anything that helps that continue and prosper is good news in our books!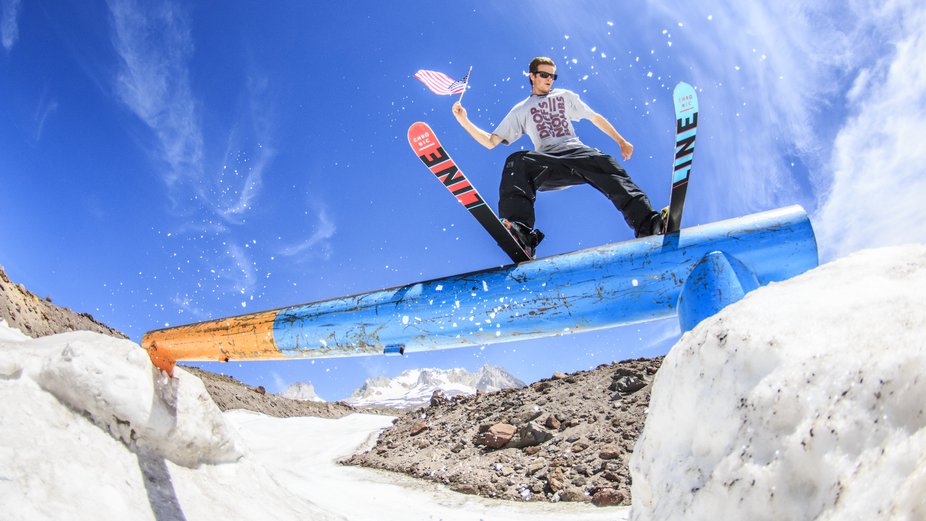 Andy Loves 'Murica... - Photo: LynxNation
"Shred Optics and Slytech Protection are thrilled to welcome freeskier Andy Parry to the family, bringing an endless bag of tricks and unique style to the team.
Parry is widely respected as one of the most innovative street and park skiers, pushing the boundaries of technicality and style. His constant smile on and off the hill make Parry a perfect fit for Shred Optics, the brand dedicated to the perfect combination of style and performance. While pushing the limits of what is humanly possible on skis, Parry is also supported by Slytech Protection, the market leading brand in safety and innovation. As an innovator of the sport, Parry knows first-hand that accidents happen. That is why he stays equipped with the most trusted protection on the market. Parry will be joining a stacked crew of athletes including Tom Wallisch, Joe Schuster, Mike Hornbeck, Real Skifi, Lolo Favre, Duncan Adams, JL Ratchel, Lupe Hagearty, as well as Henrik Harlaut on the Slytech side.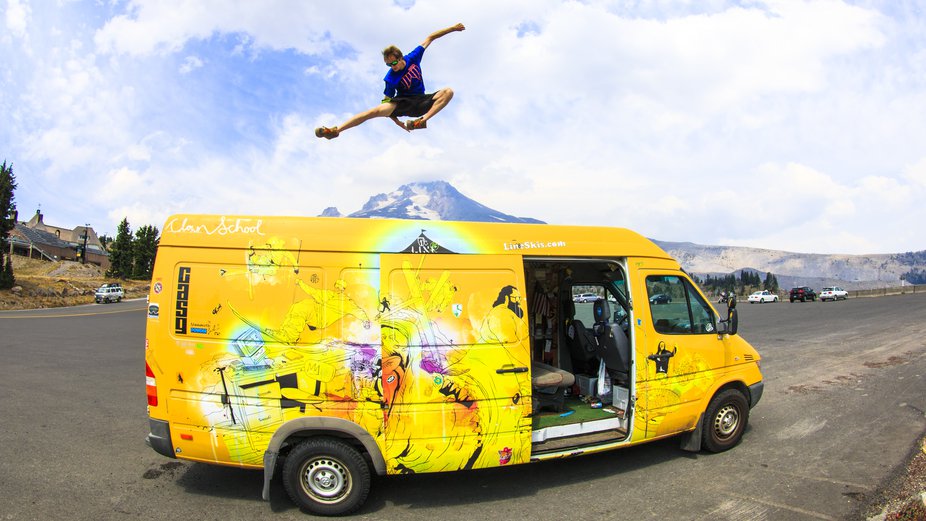 ...and jumping on vans. Photo: LynxNation
"I'm really excited to be working with Shred because they are focused on creating a product that is tailored to the needs of the riders, without sacrificing style," says Parry. "They are also growing a team of unique riders that doesn't fit into the cookie cutter mold of the ski industry, and that is right up my alley."
On Slytech, Parry says, "This is also my first time having the opportunity to be part of a brand that's soul focus is safety. It's really cool. You want to know why? Because being broke off sucks."
"Andy is one of the most talented riders I've ever watched," says Co-Founder and Olympic Gold Medalist, Ted Ligety. "He really is the rail wizard. It's incomprehensible some of the things he lands and is always looking to find something new and truly unique. No matter how many tries it takes, he'll always stomp it in the end.""