"Yeah, it's the third year. And it's now called the Newschoolers Tell A Friend Tour Presented by Line Skis," says Andy Parry.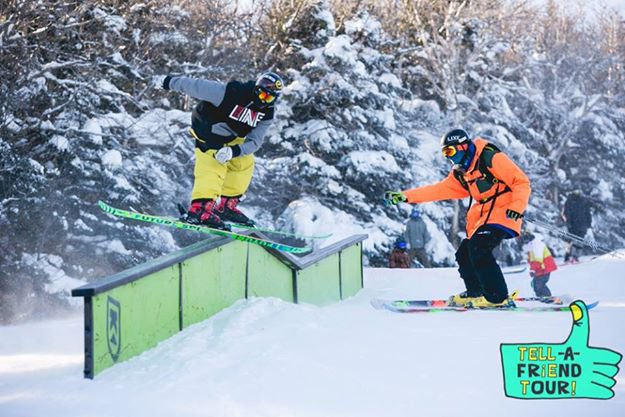 That's right—this coming January, the master of wizard tricks will once again be road-tripping across the East for the Tell A Friend Tour. Along the way Andy will visit ski areas large and small, shred hard with the locals, and dish out pizza and lots of free swag.
"I'm doing the exact same thing as before," Andy says, "Except I'm going to more resorts, more shops and covering more area. The concept of the tour is to actively engage skiers to go out and have fun."
"And to give away free stuff," he adds.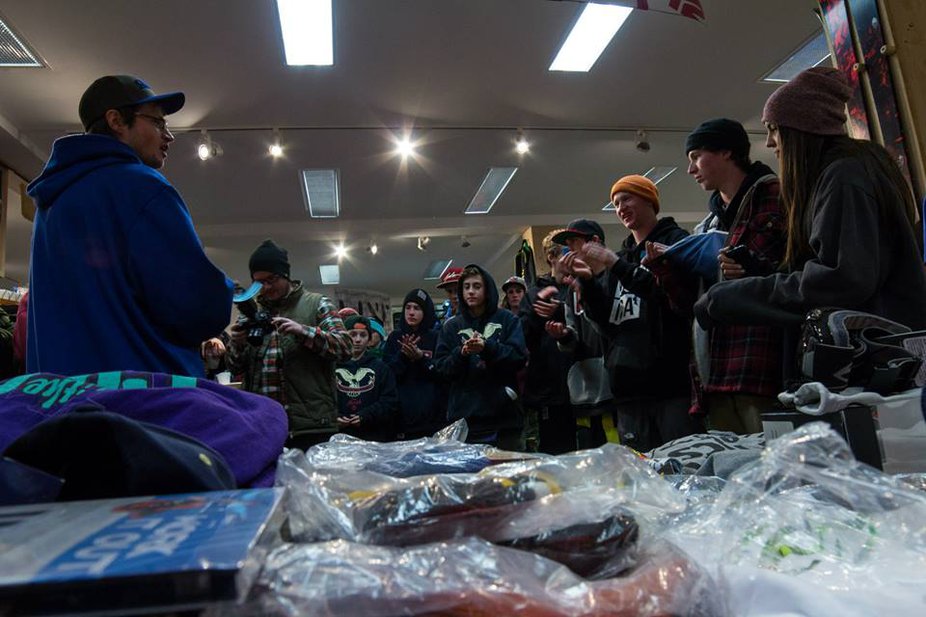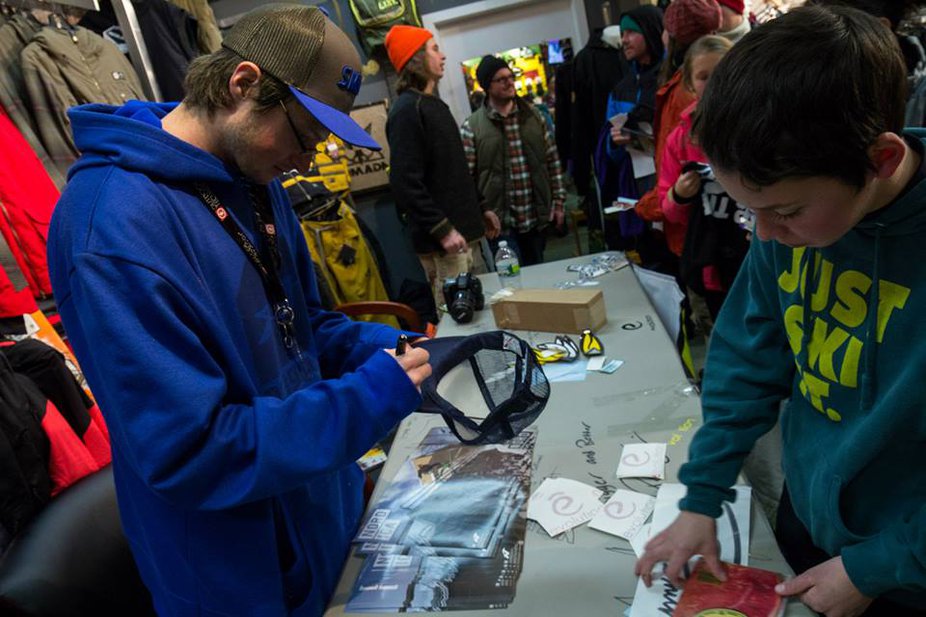 Conveyed by the Line Traveling Circus van and propelled by the power of Newschoolers, the Tell A Friend Tour promises to bring a day of wacky adventures on skis to a mountain near you.
In addition to East Coast stops, Andy's planning a detour to the Midwest, and even hinting at an expansion to the West Coast in the spring.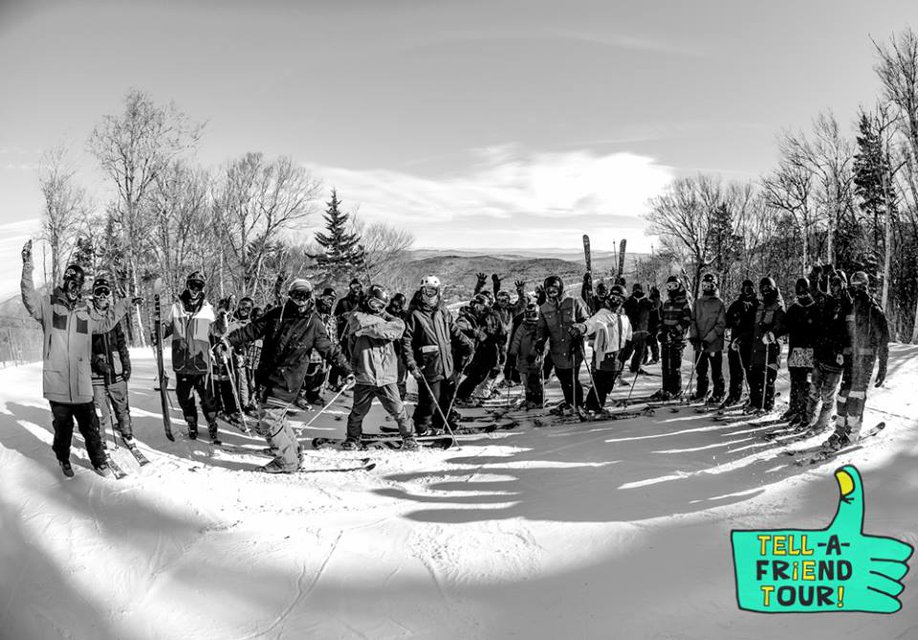 Here are this year's tour dates, a video to remind you what the Tell A Friend Tour is all about, and a brief interview with Mr. Parry himself.
Tell A Friend Tour 2015
January 3 – Sugarbush, VT
January 4 – Big Boulder, PA
January 9 - Pizza party at Fattys Ski Shop in CT, 6:30pm
January 10 - Ski Sundown, CT
January 11 - Ski Butternut, MA
January 17 - Canaan Valley Ski Resort, WV
January 18 - Boston Mills/Brandywine Ski Area, OH
January 23 - Wild Mountain, MI
January 24 – Trollhaugen, WI
January 25 – Hyland Ski & Snowboard Area, MI
https://www.newschoolers.com/videos/watch/742983/Tell-a-Friend-Tour-with-Andy-Parry---Episode-1
ESB: How many people have you taught hippy killers during the Tell A Friend Tour?
Andy Parry: I think the real question is how many kids have I got to try hippy killers. It's maybe around 150. Not many who try successfully kill the hippy. Around one in 15 get it I'd say.
You started TAFT three years ago. What's the concept behind the tour?
Get kids stoked on skiing. More or less a simple concept but I have a lot of reasons behind it. Those will be discussed later so I can focus more attention on the points.
What's different about the tour this year?
We are expanding! Not only are we doing the East Coast stuff but TAFT is also heading to the Midwest. Maybe even some West Coast stops. That and we are fully funded and backed by Newschoolers.com and Line Skis.
Why bother driving around to small ski resorts in the East and Midwest?
That question is exactly why. No one else is really visiting these small resorts that have a ton of freeskiers that are so pumped on the sport. Other than the Inspired Demo Tour a few years ago, these resorts are looked over. They don't have perfect 65-foot jumps to train on, so why would any real pro visit them? Oh yeah, I know why. Because it's about the FANS and the kids who love skiing.
Which other skiers can tour attendees expect to see?
I'm talking to a few guys but it's hard to find people willing to dedicate time to the tour. I want to involve more regional Line skiers into this year's tour. Last year's tour included guest visits by Will Wesson, Cole Drexler, Charlie Dayton, Erik Olson and Ian Compton.
How comfortable is it to sleep in the Traveling Circus van for a month on the road?
At times I enjoy it, but when it's leaking from rain or zero degrees out it sucks. Everything gets wet and then freezes, and so do you.
What pet is better—cats or dogs?
I like both, but right now the dog has been a real pain in the ass. Our one cat Tiger just went on a diet so he has been a bit of a handful recently too.