Words & video by John Spelman
Photos by Sverre Hjornevik
There was no doubting that competitiveness was in the air in Sudndalen, Norway last night, where eight qualified riders laid down some epic tricks in a head-to-head knockout rail jam at Andreas Håtveit's third annual Backyard Battle comp. An amazing atmosphere was generated with fast paced lapping and the riders increasingly upping their game as the knockout comp narrowed it all down to an exhilarating final between Brit James Woods and Finn Oskari Raitanen.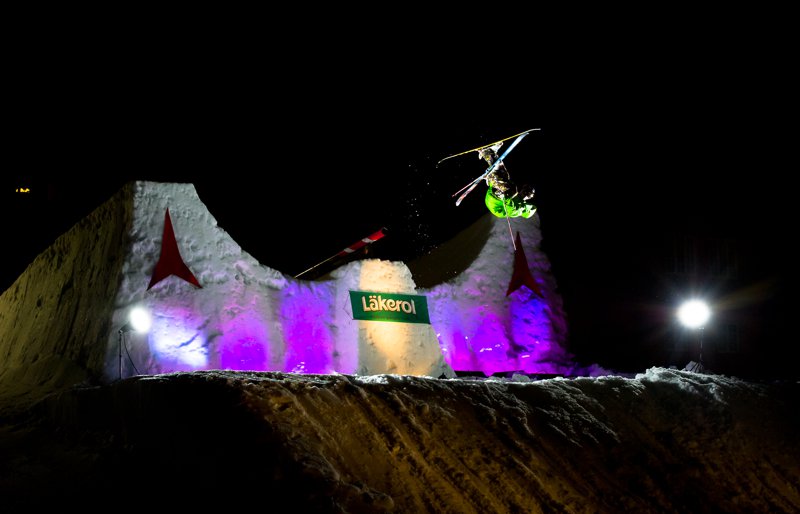 Jeremy Pancras
Raitanen was nursing a hip injury sustained in yesterday's qualification session, which may have hindered his runs, although it wasn't noticed by the cheering crowd who were all wowed by his trickery. In the end though, James Woods claimed the top spot with some crowd pleasing 450s off the rail-to-gap and laying down a technical 270 on, pretzel 270 off on the down rail.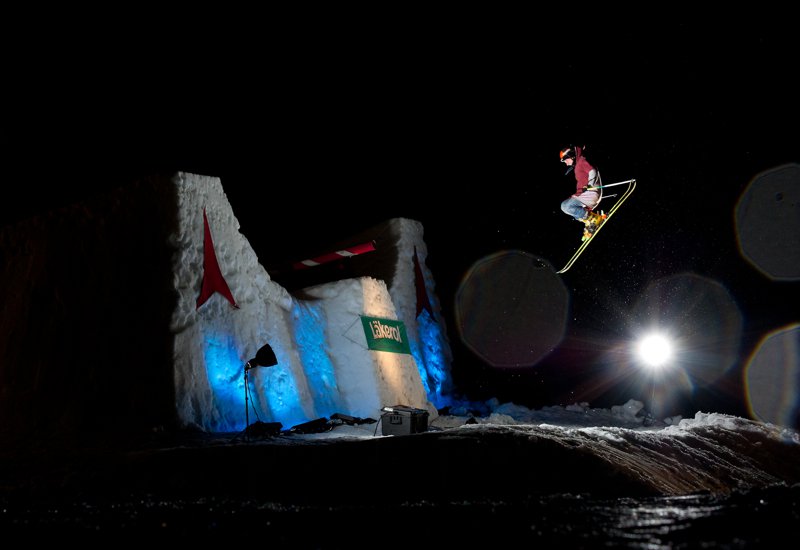 Oskari Raitanen
"It was an awesome night, everyone threw down sick and we all saw some epic jibbing," Andreas Håtveit. "I introduced a new format that had never been done before so I was excited to see how it was going to work out. It was a six-minute session for each head-to-head battle, which really upped the pace. The guys were killing it because the laps were so fast and the night just got more and more exciting because they were pushing each other and feeding off of each other's skiing. Niklas Ericsson was doing some sick stuff like cool 450s and switching back and forth but in the end I kind of expected Woodsy and Oskari to get to the finals. It was hard to judge because they have totally different styles, but in the end Woodsy came out on top, which was awesome."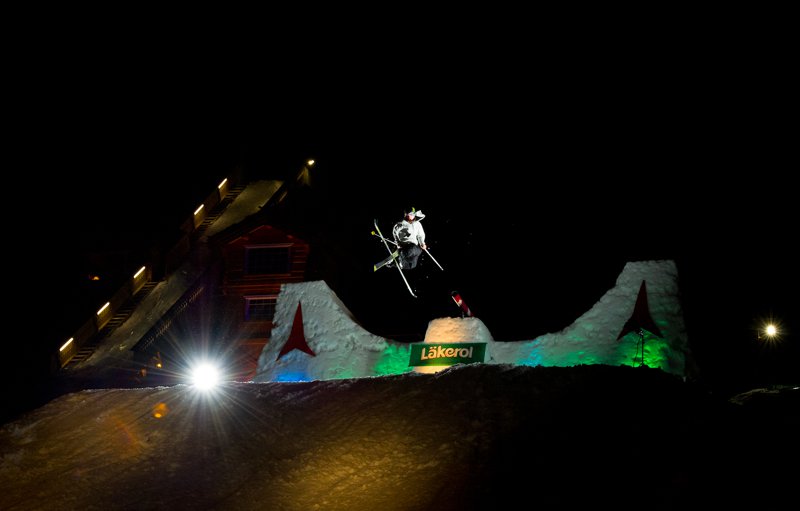 James Woods
"I was so excited by the course, there were so many different features that I could make up my own lines and mix things up as I wanted," said James Woods. "The format of a knockout head-to-head in six minute sessions was just the best I have ever ridden. It was so quick and the adrenaline was pumping that I just threw down everything I had into each run, and I think that speed just drove me on and on."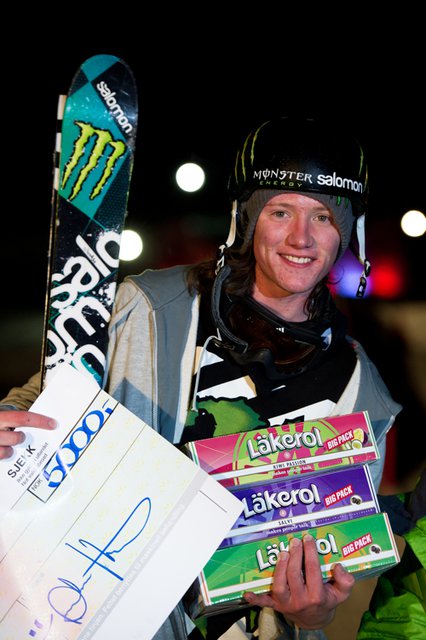 James Woods
Results
(name in bold indicates winner)
Quarter Finals
James Woods vs Klaus Finne
Oskari Raitanen vs Benjamin Forthun
Jeremy Pancras vs Sigbjørn Tveit
Niklas Ericsson vs Elvis Harshiem
Semi-Finals
James Woods vs Jeremy Pancras
Oskari Raitanen vs Niklas Ericsson
Third Place Battle
Jeremy Pancras vs Niklas Ericsson
Final
James Woods vs Oskari Raitanen
Judges
Jossi Wells, PC Fosse, Gaute Silseth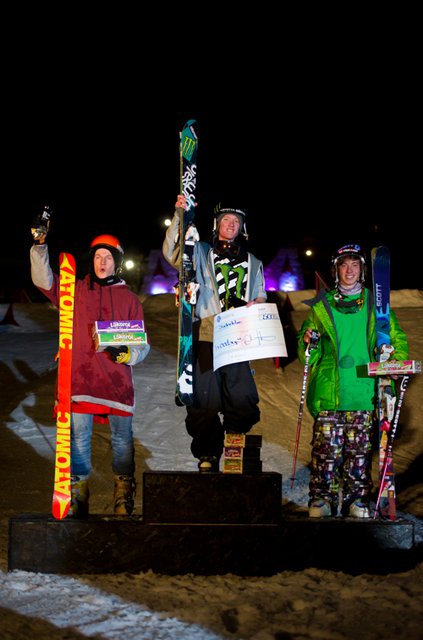 Oskari Raitanen (2nd), James Woods (1st), Jeremy Pancras (3rd)
Stay tuned for more from Andreas Håtveit's Backyard Battle, which continues with big air qualifiers and finals.
2011 Backyard Battle Day3 05.04.11 from Skifilm on Vimeo.