Words & video by John Spelman
Photos by Sverre Hjornevik
After a day of rail jamming under sunny skies and slushy snow at Andreas Håtveit's home made park in his backyard, a line up of 13 riders gathered last night for the Läkerol Candy Invitational Rail Jam qualification.
A hectic round of jibbing ensued as the international band of freeskiers got down to some serious railing. The UK's James Woods impressed most with a whole set of creative grooves and transfers, showing that the international newcomer is not letting up after his recent European X Games podium appearance.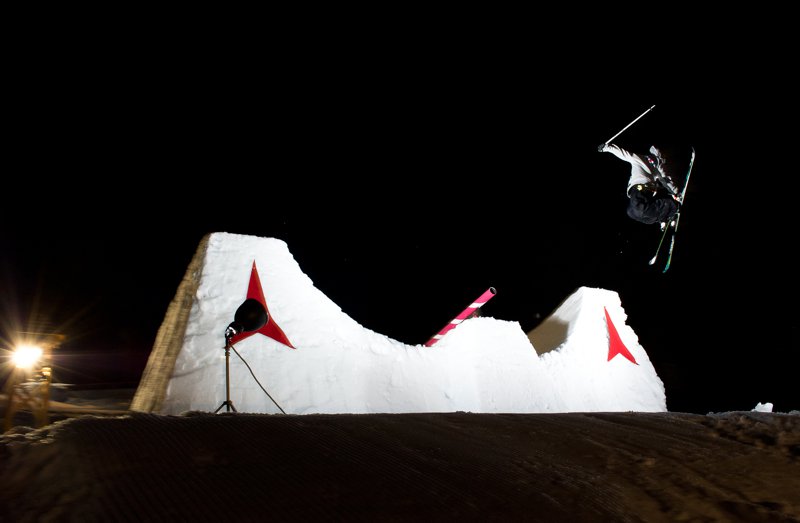 James Woods
Sweden's Niklas Ericsson also caught the eye of the judges with some crazy improvised transfers, while Finland's Oskari Raitanen brought a whole new style to keep the proceedings fresh, making for an evening of some the best freeski rail riding out there.
In the end James Wood claimed first, followed by Oskari Raitenan in second and Niklas Ericsson in third, ending a excellent night of metal bashing in Håtveit's backyard.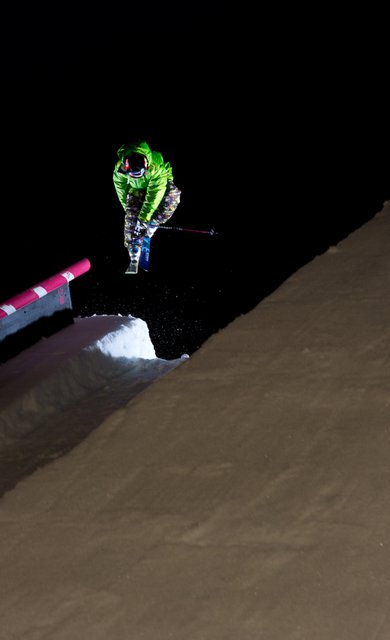 Jeremy Pancras
The only downer was an absent Jossi Wells, the X Games veteran from New Zealand, who suffered an injury during the practice session and is now on the sidelines for the rest of the event.
"We've had a great day here in my park," said Håtveit. "The guys were just killing it on the rails, and I was so impressed with the overall talent and creative tricks. It sucked to lose Jossi because he was in a class of his own during the practice session, and having traveled over from the US to be here it's pretty tough on him to go down with an injury during the first session of the week."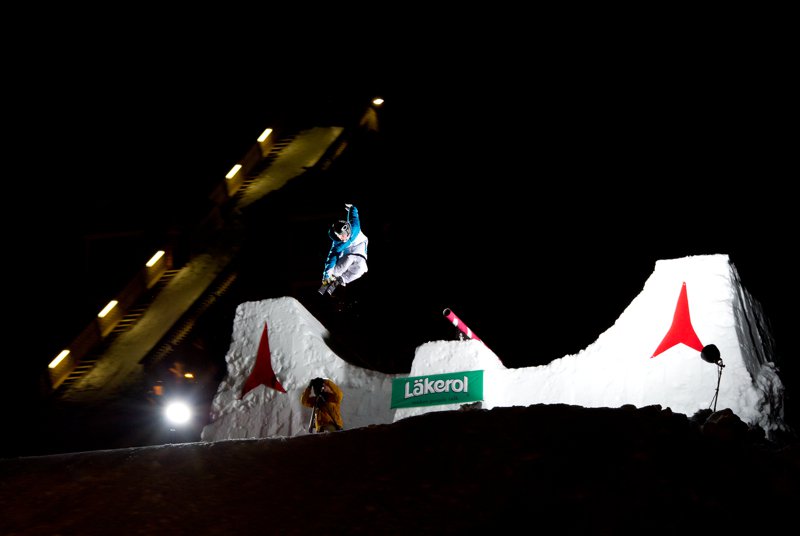 Sig Tveit
Eight riders were selected from the line-up of 13 to move on to finals, which will take place later this evening, followed by big air qualifiers tomorrow and big air finals on Thursday.
Results
1) James Woods
2) Oskari Raitanen
3) Niklas Ericsson
4) Jeremy Pancras
5) Elvis Harsheim
6) Sigbjørn Tveit
7) Benjamin Forthun
8) Klaus Finne
"After a week of dodgy weather forecasts we seem to have an improvement for tomorrow, so it looks like we're going to be set up for a great jam session," said Håtveit. "It'll be interesting to see how the guys take to the format as we'll be trying out a new concept, having the guys go head-to-head in six-minute sessions in knock-out fashion to the end, so I am looking forward to how they take to that. If tonight is anything to go by it's going to be a super crazy night."
2011 Backyard Battle Day2 04.04.11 from Skifilm on Vimeo.