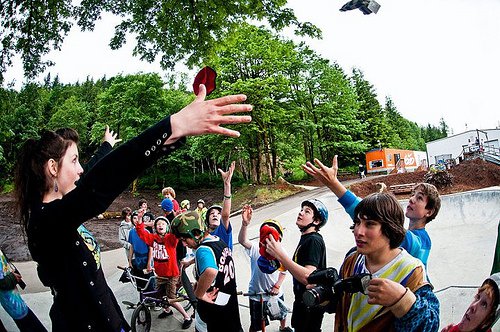 Halo tossing out product during a Salomon and Bonfire Sponsor Night
Windells Snowboard Coach Halo writes a column for the all girls online snowboard magazine Shred Betties. Halo took Session 4 off to cruise around and relax, but she has written updates about the first three sessions on her blog.
Check out Session 1 – Session 2 – Session 3
No related posts.