10/31/08 - amplid proudly presents its first ski boot: The amplid SUBGENIOUS!
Finest park-and freeride performance brought to by the Amplid Research Cartel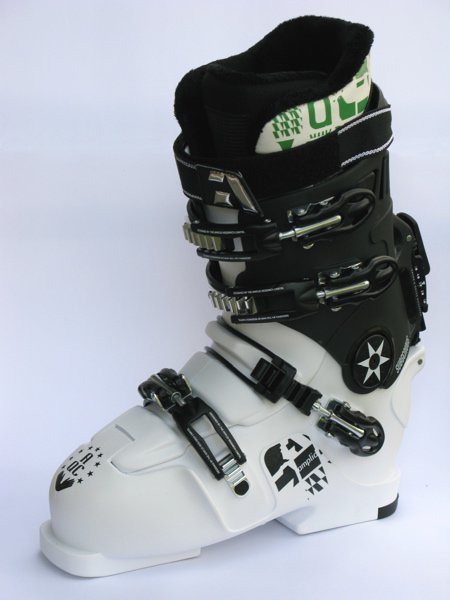 EARLY DELIVERY:
A limited edition of the 2010 SUBGENIOUS is available nowin a few selected Amplid Stores. Check your local Amplid dealer for our seeding project and be the first to ride it.
This boot is the latest development from our RND lab, designed and tested in our scientific underground during the past 12 months.
With its Drink & Drive control, you can adjust your forward lean, forward flex or unlock your boot for hikes or drinks. Obviously don't drive drunk.
Neoprene stretch zone along the toebox in combination with a thermoformable EVA material, the boot will make sure support and comfort are guaranteed.
Technical features:
* D-62 TPU Shell
* Lightweight Construction
* 4D Response Tongue
* Ankle Strap Cable Closure
* Velcro Power Strap
* Microadjustable Alu Buckles
* Drink & Drive Mechanism
* Forward Lean Control
* Forward Flex Control
* Adjustable Canting
* Thermoform Liner
* Unidirectional Grip-Lining
Retail Prices: EUR 399.