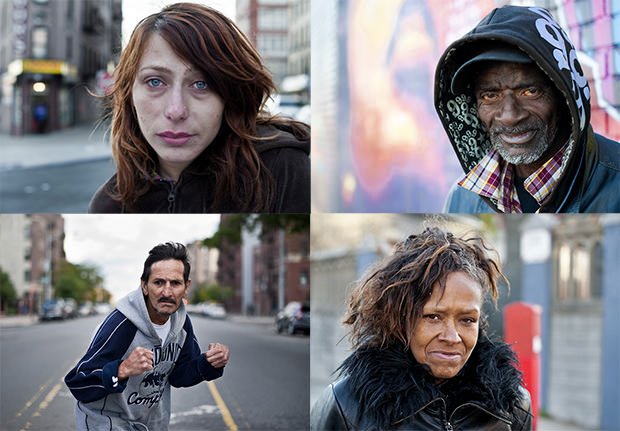 Based in New York, 46-year-old Chris Arnade is a banker by trade and a passionate photographer in his free time. While those attributes may seem pretty commonplace, it's Arnade's subjects that make his work stand out: Arnade focuses his "hobby" on sharing the faces and stories of drug addicts in the Bronx. He writes,
I post people's stories as they tell them to me. I am not a journalist, I don't verify, just listen.
It's very easy to simply run with your crowd, to not explore the amazing diversity and perspectives that are offered. It's also very easy to ignore others. By not looking, by not talking to them, we can often fall into constructing our own narrative that affirms our limited world view. What I am hoping to do, by allowing my subjects to share their dreams and burdens with the viewer and by photographing them with respect, is to show that everyone, regardless of their station in life, is as valid as anyone else. [#]
You can check out Arnade's photograph in this Flickr set or read an interview he did with The Gothamist.
Faces of Addiction (via Chase Jarvis)