Session two is complete, which means that the entire camp is officially complete for 2010. This week things really got moving with the addition of the big jump on trapline ski run. Trapline is a unique run, it is long and keeps its pitch for about 500 vertical feet. I love straightlining this in the winter and seeing how fast you can go without turning.
On the snowboard side there was a few pros up here as well. Bode Merrill was here with the Levitation Project. Here is a blog with some more good photos (flash's) of camp on the snowboard side of things.
The snow melt off has been real slow this year, temps at the ski area have rarely hit the 60's and have stayed in the high 30's low 40's for most of camp. This has kept the snow pack soft but kept the jumps and rails in good condition for the entire week. The rails were not getting wobbly. This is a good time to thank the park crew for their hard work up at the camp for making some creative features and some solid stuff for some solid sessions.
The camp competitions were also a fun time wed. thurs. and fri. We mixed it up with a rail comp that got really interesting with some clicking off of skis and people stopping on the box and going back up the box(weird I know). Then there was a Halfpipe comp and I gave out a bunch of Saga hats and bandana's to kids killing it, and every camper got a Saga Facemask.
My friend Shaun kept taking pictures and you can check out the entire albums on the Alyeska camp facebook.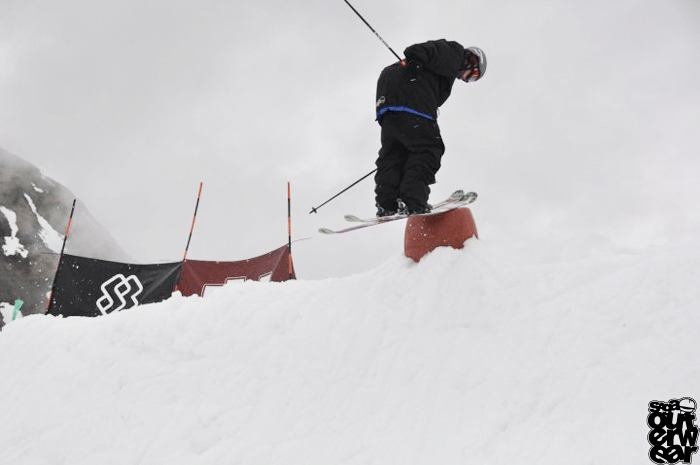 The quarterpipe got fun on the last day with a nice bonk barrel on top
Getting a press on the barrel, of the nose variety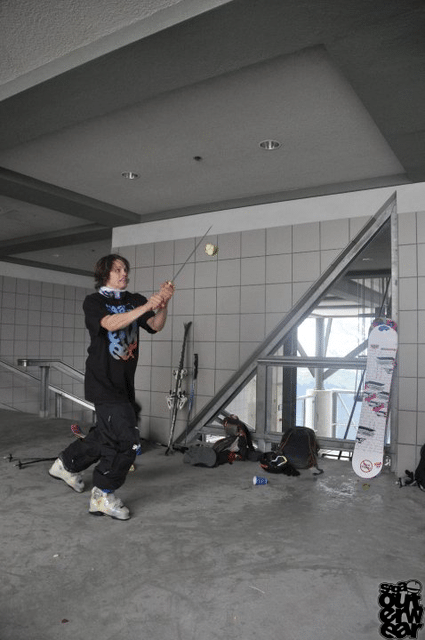 Lunchtime was occupied by various weapon yielding activities. I still ate my fruit, just not this piece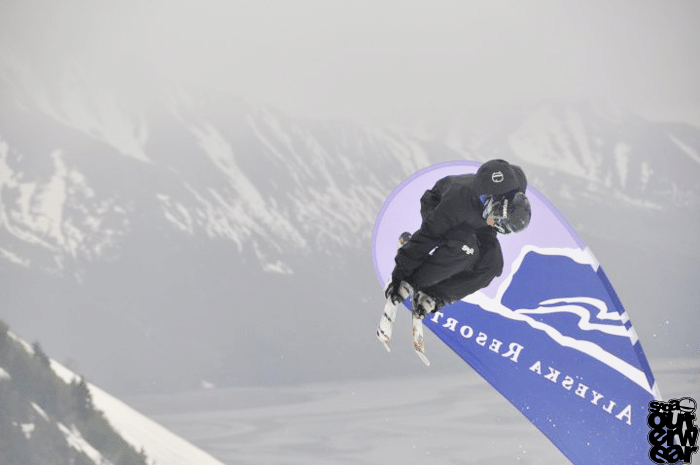 shot of the banner and ski action. Exactly what the shot called for.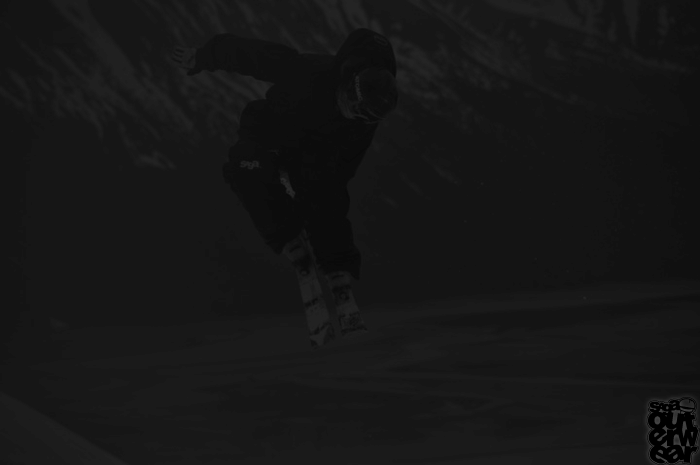 This shot would only look good with a black suit so I had to try it out in photoshop.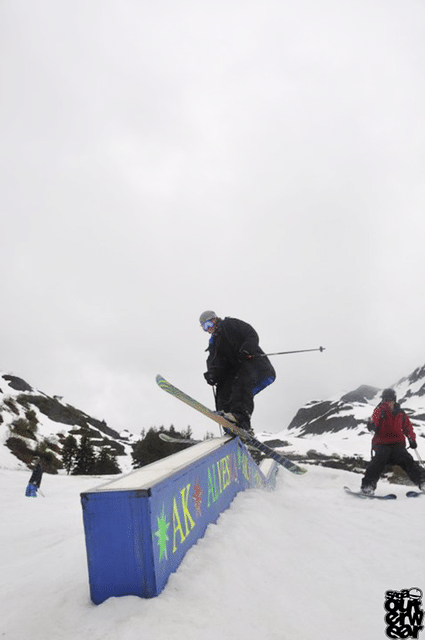 falling off or falling on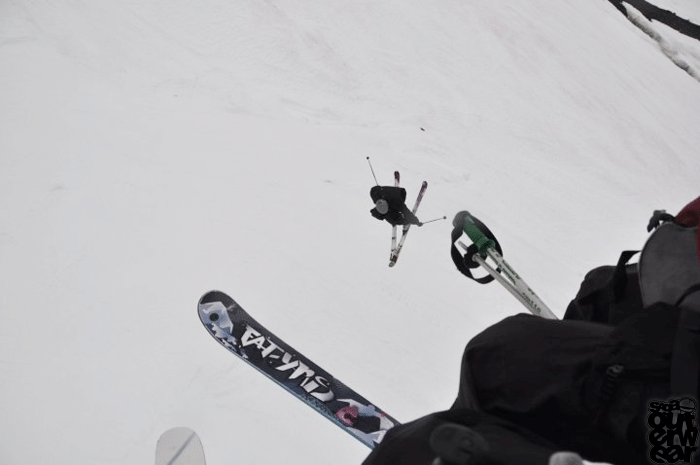 This shot could have been taken a milli earlier but it shows how close the jump was to the chair.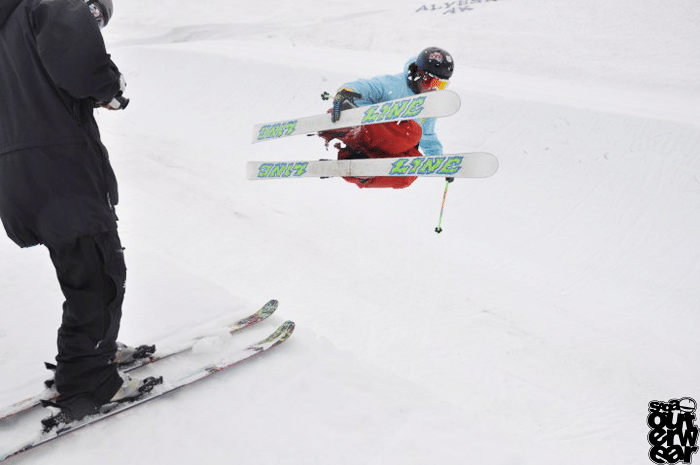 myself filming my cousin Max for the session video that I will be editing soon for the campers.
Related posts:Alyeska Summer Camp BeginsAlyeska Summer Camp Session OneAlyeska Summer Camp Session Two