The first session of Alyeska Summer camp is in the books and session two is a day away. I have to say that the after 2 years missing in action, that it is really nice to have the camp back here, and I think all the kids agree. Of course most kids are new to the freestyle scene and for them this is a first opportunity come just at the right time.
With summer camps averaging in cost of around $2000 most kids only dream of the summer camp experience. Alyeska is only $500. There is no nightly accomidations there are a few kids staying at the Hotel at the base of the tram. There is also a really nice revamped skatepark in the middle of town. There are some new ramps which the local kids worked hard to raise money for with wintertime railjams and comps at the mountain.
There is a fun small town feeling in Girdwood. Most people are doing their summer time activities. People are mountain biking paragliding, and hiking. Tourists are riding the tram and giving odd looks to the kids decked out in ski gear while the lush forest lies below. Bears are spotted from the tram on the ride up. 7 glaciers can be seen from the top of the tram, which includes the almost vanished Alyeska Glacier in the upper bowl. It is a different thing up here, that is for sure.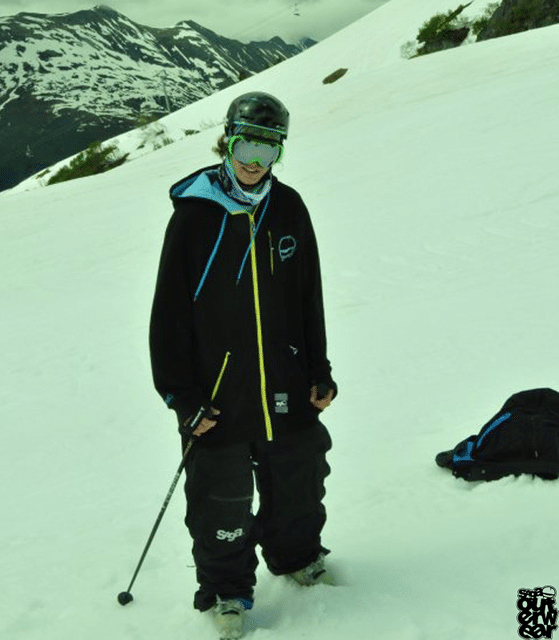 Wearing a Saga Hoodie
The Alyeska banner, and Chair 6 in the background keeping us lappers happy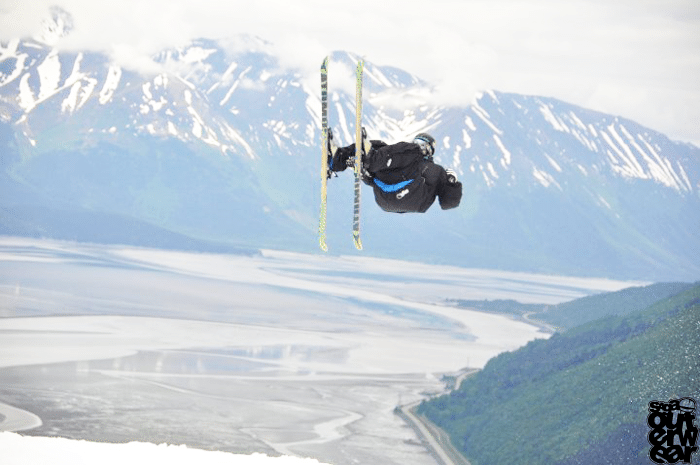 The Inlet background, the 2nd biggest tides in the world, average of 30 feet.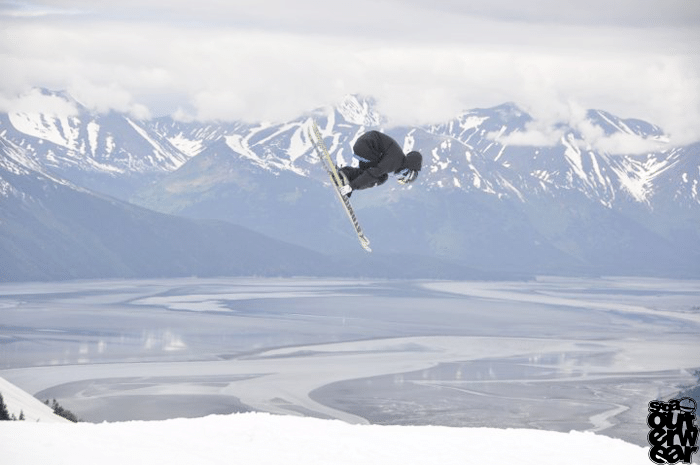 Rightside cork 360, the turnagain arm is one of only 60 bodies of water in the world the exhibit a Bore Tide.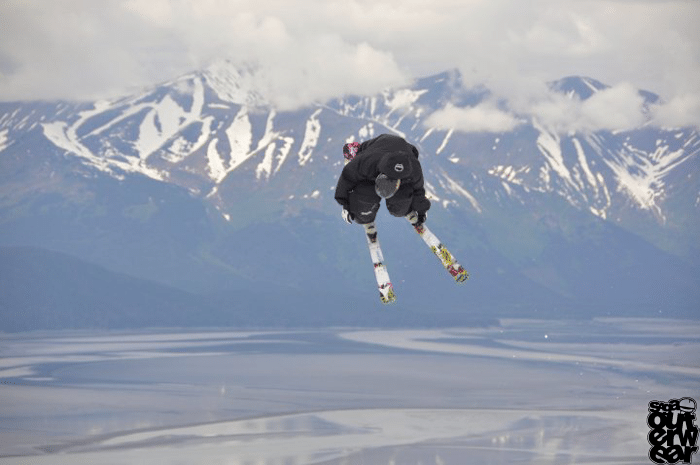 Leftside cork 360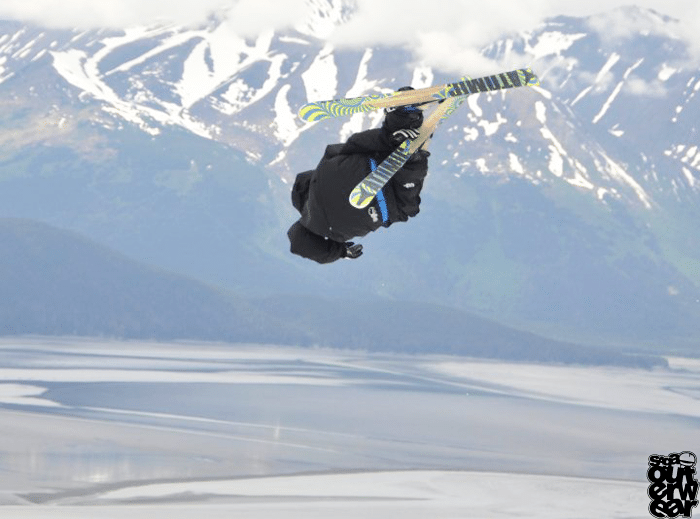 Japan
Related posts:Alyeska Summer Camp BeginsAlyeska Summer Camp ContinuesDurtschi and Durtschi Brighton Shred