My brother coaches the freeride team at Alyeska and I got to take some runs with them today. Also headwall opened up, which is a once a year deal usually. It got tracked out fast, everyone wanted to get it in well it was good, because its going to be closed tommorow and no one knows if it will open again.
The kids were all rippers, throwing fronts off cliffs and straight-lining the chop all day. It was good to see the local talent, and it proved the type of rider a mountain like Alyeska can mold you into.
Today was the perfect day to prepare for my Heli trip, I skied a long face and hit a few cliffs, I cannot wait to Link up with PBP and get it done.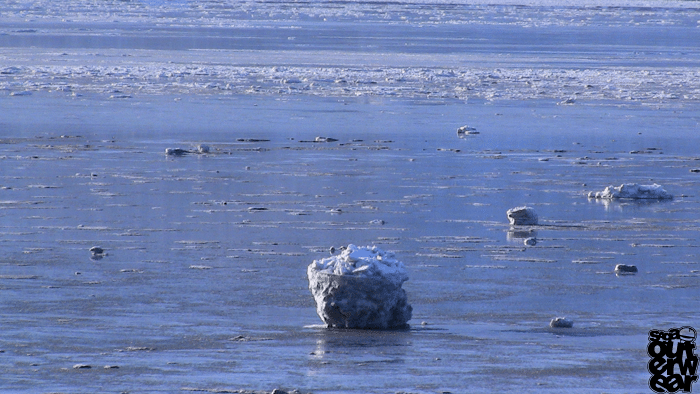 Lone Ice Berg on the drive to Alyeska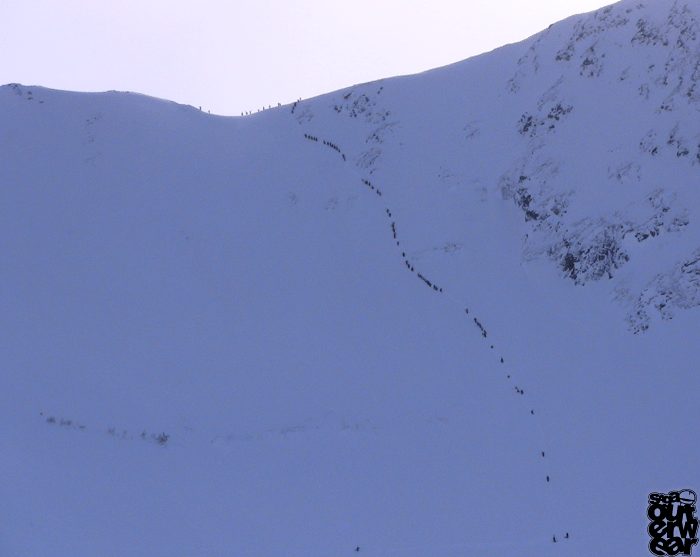 The trek up Headwall. The most solid bootpack I had ever hiked, I was not complaining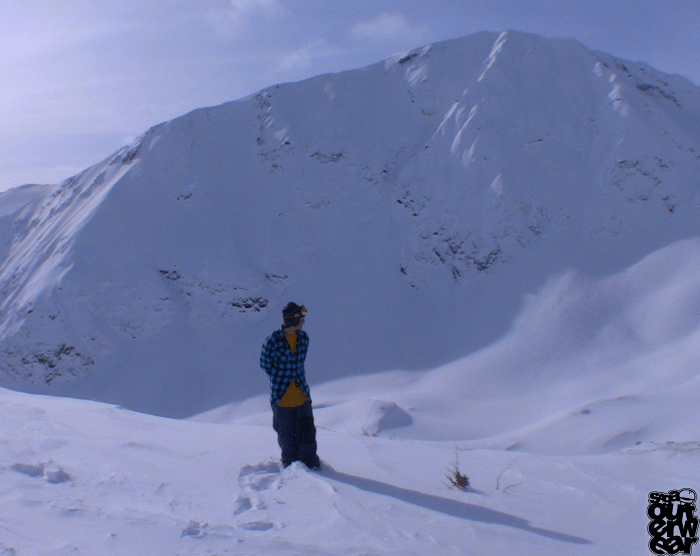 The other side of Alyeska, pristine.
Stickers for the crew.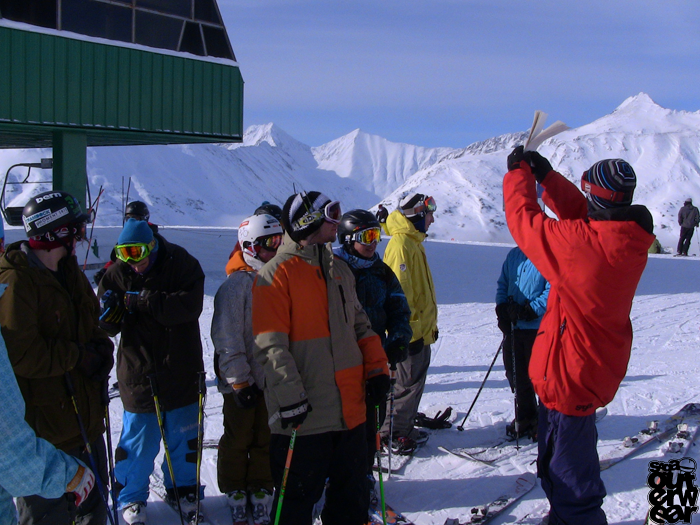 stickers?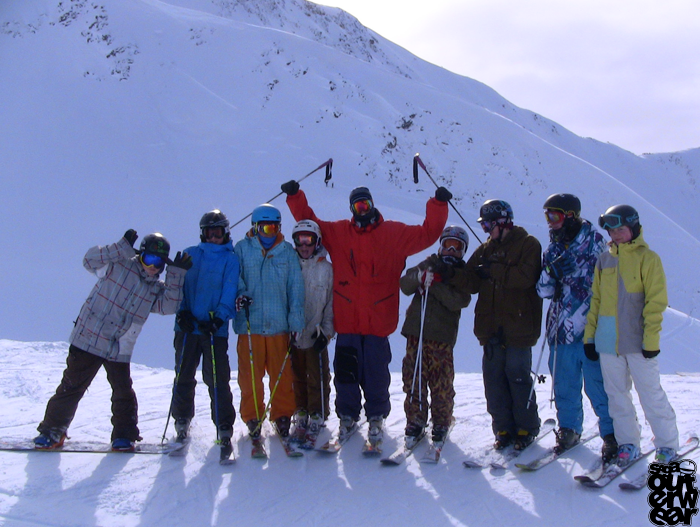 The Alyeska crew. Peace!
Related posts:GRAVITY-Reflections on Backcountry Freestyle Skiing-By Elina SirparantaWiley Gets Down in AKFine dinning