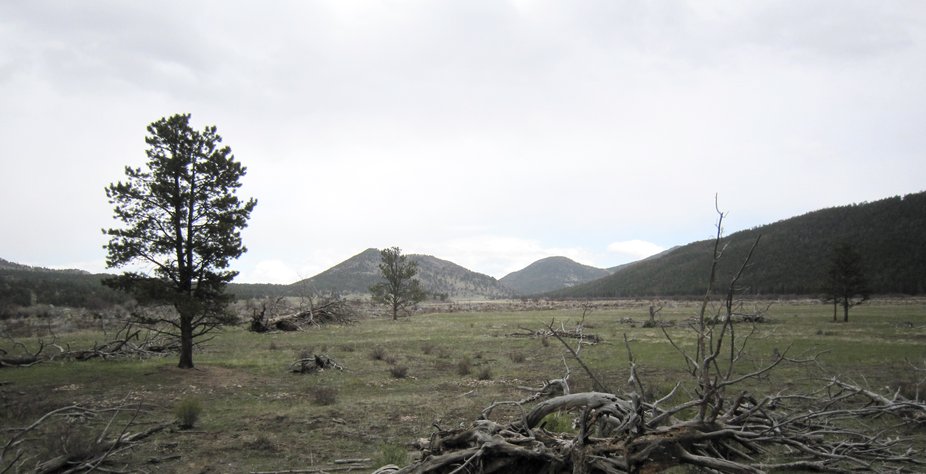 Thanksgiving is right around the corner, and on the east coast, that means it's almost ski season!
Yeah, I know what you're thinking, and you're right--the image above was not taken on the east coast. Well, even though that picture is from a hike I took with my sister in Colorado's Rocky Mountain National Park this spring, I think it captures my current mood. Those three mountains in the background are beautiful, and the green, grassy meadow in the foreground is picturesque, but the landscape would be way better if there was snow!
Though the east coast resorts are not open yet, November is still a great winter month. It seems like every other weekend there is an impromptu rail jam somewhere (most made possible by ice shavings harvested from college hockey rinks), and the parking lots outside the ski shops are teeming with cars.
I've taken my collection of winter sweaters out of summer storage, and have been wearing them to work on a regular basis. Also, my favorite ski hat--an oatmeal-colored hat with a matching pom-pom that my sister knitted for me--is officially out for the season, and accompanies me to the office, to class, and to the artisanal breweries strewn across Vermont and New Hampshire that I frequent with my classmates.
This weekend, I think I'll wax my park skis!
Oh, and if you haven't seen it yet, check out "Boot Deep," the latest offering from JANKYFilms. You can watch it for free on their new website: