Pretty much going to copy & paste this post from my buddy Parker's blog. I've called Parker up a few times this season to help out filming me for Nimbus. From my previous post about all the snowfall Utah just received, I had to make the most of it and get some shots. Here is Parker's perspective of the day...-----------------It's funny to me how spring storms operate in Utah. Most of the time it'll be calm and peaceful in the valley, and raging up at the resorts, less than nine miles away. I understand the science (at least, I understand it as much as I plan to understand it, or care to investigate it), but it's just really interesting to me how I can meet Blake Nyman as Causwell at 8:30 with partly cloudy skies, and a temperature around 45º, and within 25 minutes be wrapped in the core a wild blizzard, with howling winds and lighting (yes, I said lighting). It wasn't anything unexpected though, because I read the storm forecast, so we went to work. J. Eichhorst and Hayden Price accompanied us and we headed out to the slackcountry. Some of us a lot more slowly than the others. It took me like 25 minutes to boot pack across Millicent Bowl due to the fact that I was post-holing every step up to my knees and often to my thighs. All in all, it was worth it. We were able to get three solid shots, and then take a couple laps on one of the most epic pow days of the season. The snow pack was really sketchy, and I honestly felt like I was tiptoeing around up there to keep slabs from breaking off onto my friends. No wonder Tuesday morning's avalanche forecast was HIGH. Anyway, enjoy these images. Most are screenshots from the video, and I recommend clicking on the images to see larger versions.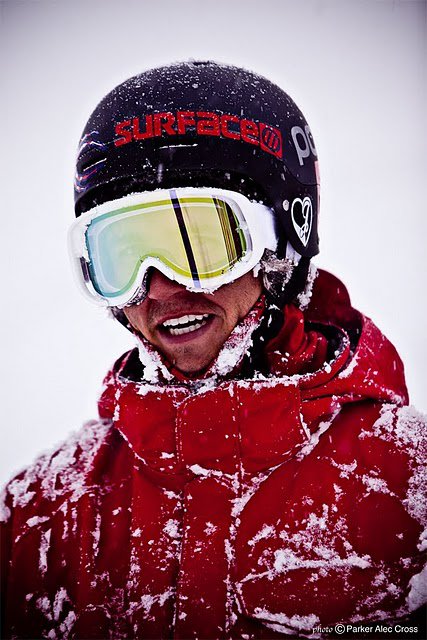 Blake looking very satisfied after stomping a decent sized drop.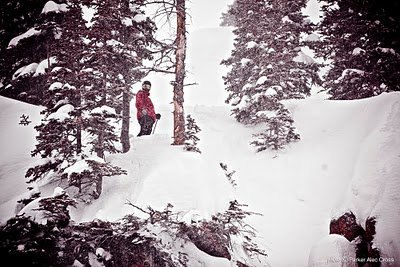 Before
And after. Fully buried.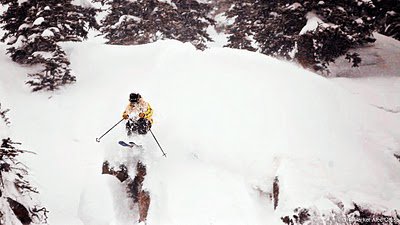 Hayden sending it into oblivion.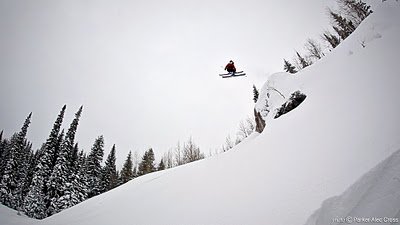 Blake; half-cab on the fun gap.