Be unique and creative. That's all the advice you get. If you want to work in this industry, you need to get noticed. I sat at the corner bar getting drunk and thinking about how I could stand out from the hundreds of applications. I could make a ski, a board game, maybe a video? They had all been done before; I needed something new and improved. It might have been the beer, but I thought I had come up with an ingenious idea. A trail map; I was going to turn my resume into a trail map.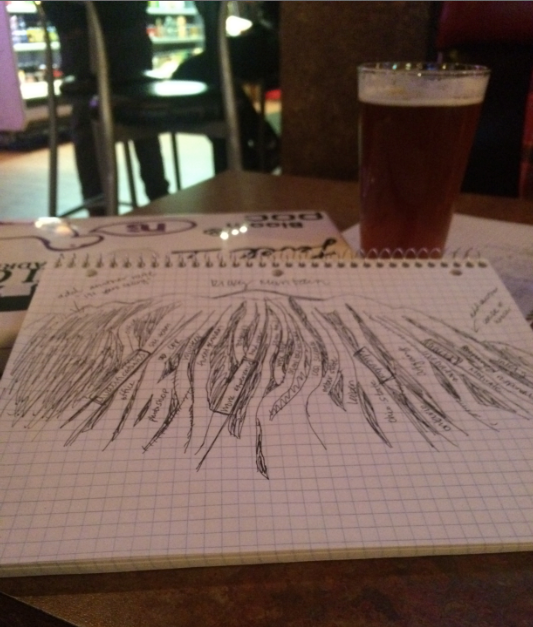 It's amazing what beer and the internet can accomplish.
I looked through a box of trail maps I had collected over the years for inspiration. The sketches were rough and I wasn't exactly sure if I could turn the idea into the real deal.
Malakye was hosting an industry job fair during SIA. I had convinced my dad to buy the plane ticket and lined up an internship with Newschoolers. This was my chance to make an impression, in-person interviews. Sure there were going to be a lot of people interviewing, but I had a secret weapon, I had finished my trail map.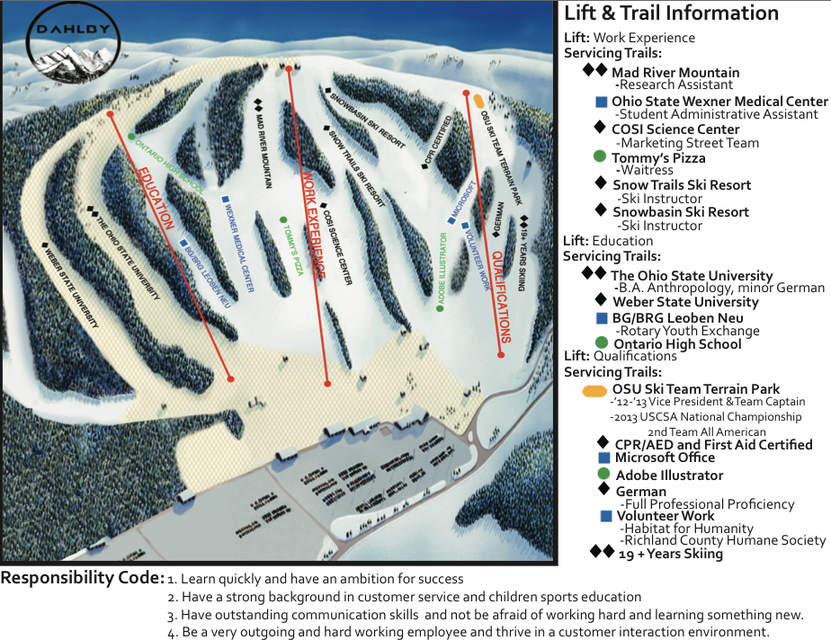 Wow, it actually looks legit.
Interview day was here. I walked down to the mezzanine floor of the convention center. I was terrified and nervous. Doug and Jason had assured me I would do great and offered me some business cards as references. I waited in line for probably 30 minutes until it was my turn. I walked up to the Windells table and tried to be as normal as possible. In reality I was super awkward and tripped walking to the table and dropped my folder on the floor. Great start right? I handed my plain resume over and struggled with some small talk, normal interview stuff. I was applying for an administrative internship so I was trying to play up the fact that I am a pro at excel and fixing copiers. I was trying to figure out the perfect time to pull out my trail map and the interview was winding down. I ended up setting it on the table and saying, "Oh, here's this too."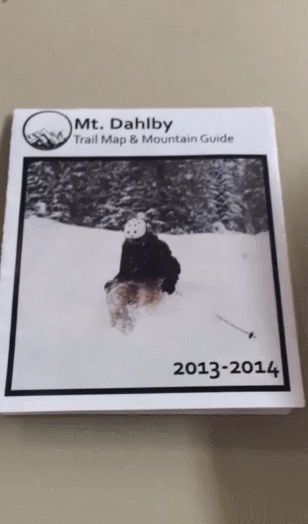 The finished product!
Her eyes literally lit up and she started to smile really big. Hell yeah, it worked! I had bought myself another 15 minutes. By the end of my interview I was feeling pretty confident, 2 people interviewing next to me had come and gone . I was told to email my cover letter and a reference list.
A few weeks later I sent over my resume, cover letter and reference list. I was surprised, no shocked, I had gotten a response in less than an hour. They wanted to know if I wanted to be the "lead administrative intern" aka get paid. Why yes I would love to work there AND get paid. This began an intense game of email and phone tag. Literally 20 emails and at least 5 voicemails were exchanged. I followed my gut and kept being persistent. The Vice President and CFO wanted to have a phone interview with me. I happened to be skiing; I took the call anyways. I literally had my interview on the chair lift. Apparently they wanted me out there at the beginning of April, less than a month away.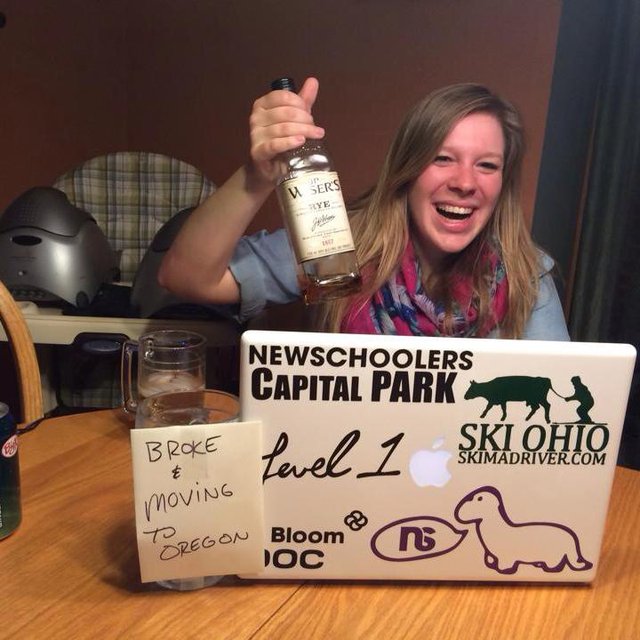 A solid description of my life at the time. Photo credit: my dad
At this point I was 90% sure I had gotten the job, I was getting details in no more than a week. Two weeks later I hadn't heard anything and was getting incredibly anxious and running out of time. I was supposed to move across the country in (maybe) two weeks, but hadn't heard any confirmation on if I had for sure gotten the job. I found a friend to drive cross country with and had to make an executive decision; I was leaving March 30th. My entire future was balancing on a whim. I called the office twice with no answer. I tried one more time and got an answer. It may have helped that I started off the call with, "I will be in Oregon on April 7th. " I was employed and headed west.
*Since starting at Windells my title has become Operations Coordinator