My bags were packed, the car was loaded and my dad handed me a bottle of whiskey as he held back some tears. This was actually happening, the moment I had been working so hard for. I was actually moving out of Ohio, heading west, for good. It's a funny feeling; packing up your life and saying goodbye. I spent the first 30 minutes of the drive listening to sad songs and crying. I was about to hit the seriously depressed low in the trip when I pulled up to my friend Katie's house. She had offered to help me drive and move across the country in return for the trip of a lifetime. The mood and playlist immediately changed as we were headed across and out of the cornfields of the Midwest.
The "original plan" was:
Ohio – Denver, CO
Denver, CO – Breckenridge, CO (Ski Day)
Breckenridge, CO – Moab, UT – Salt Lake City, UT
Salt Lake City, UT – Jackson Hole, WY
Ski Jackson Hole?
Jackson Hole, WY – Bozeman, MT – Missoula, MT
Missoula, MT – Portland, OR
Portland Airport – Windells Camp, OR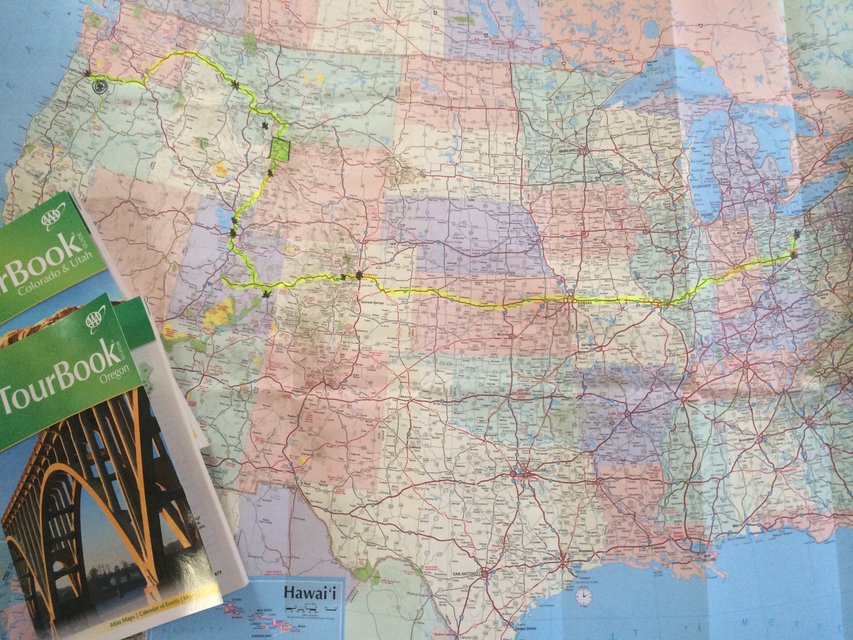 We called it the "original plan" for a reason.
This is the story of getting lost, losing keys, breaking phones, tomahawking hard, meeting new friends and taking in some amazing views along the way.
We took turns sleeping in the beginning, preparing ourselves for the black hole that is better known as Kansas. Eight hours in we took a break at the Great Arch of St Louis. I may or may not have accidentally peed in the Mississippi River; they should really look into installing bathrooms there. Around this time I had been talking with my friend whose house we were going to stay at in Denver. We were getting in at 7am and she wouldn't be home until that evening aka we didn't have a place to sleep. We did some scrambling and a friend of Katie's lived in the area, crisis averted. The moment we dreaded was upon us; we entered Kansas with the last glimpse of sunlight behind us. There were 40 mph wind gusts for the majority of my 3am shift. The driving shifts were getting shorter as we were trying not to fall asleep while driving. We finally reached the Colorado boarder at 5am. It was cold, windy, dark, and depressing.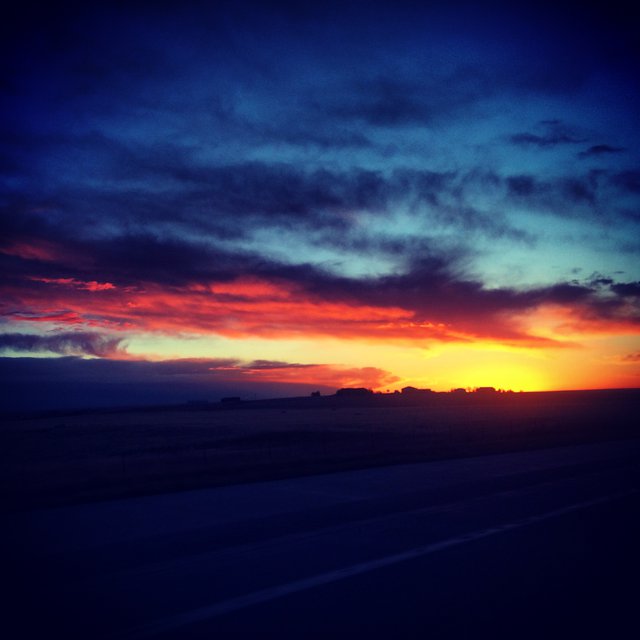 Un-blacking out.
Apparently Katie's friend wasn't home. His roommates let us in at 6:30am and preceded to make one of the hardest decisions I've ever made: take a shower or sleep. Hygiene won this round and we proceeded to sleep until the late afternoon.
A storm was rolling into Summit County so we decided to make a break for Breck while we still had daylight. We hit up our contact in Summit and we're on our way to "Magnum Bonum #9". I swear to you, that is the name written on the street sign. Breck was a weird place. Our trip away from the mile high city involved a beer run and plenty of altitude sickness cures. We pulled in under the cover of darkness and dug out our ski luggage.
We just so happened to be in Summit County on April 1st aka Gaper Day. We donned our tightest spandex and old school jackets and headed to the beach aka A-Basin. Being the gaper I was, I completely ate shit in the parking lot on a patch of ice. Skis and poles went flying.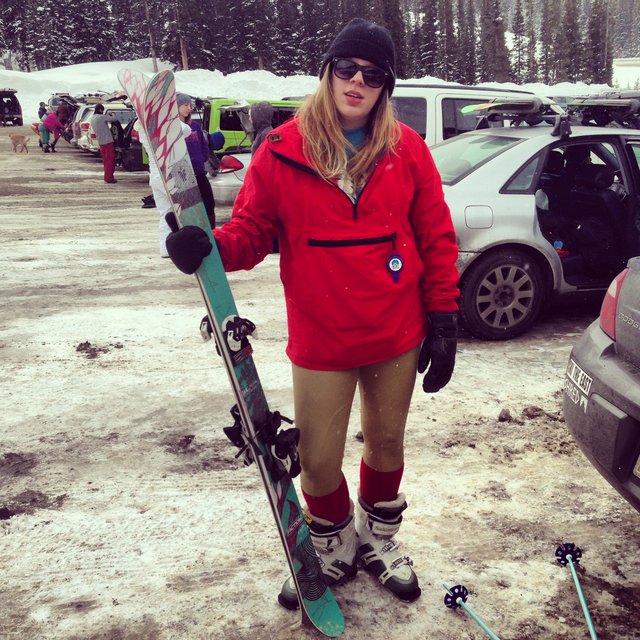 Gaper Gold.
After prematurely cracking a celebratory bottle of wine and indulging in maybe a few too many ground beers I figured it was in my best interest to take a run up the Pallavinci lift. The terrain up there was incredible; I dropped a small cliff right off the bat, no problem. Decided to charge down a pretty steep mogul field, problem. I lost control, tomahawked about 7 times until I ended up in a full on slide. Everything was dark, I felt like I was in a washing machine, it was terrifying. At this point I had slid about 30 feet under the lift when I veered left into a gully and slid another 20 feet until I was able to self arrest and kick out to stop myself. I lost my skis, poles, hat, and mittens. I fell so hard my mittens fell off. I looked down and about 5 feet below me was a tree, I was so lucky I stopped myself. The guys helped me collect my belongings, but it was so steep where I stopped I had to purposely slide myself down to a ledge to even put my skis back on. I made it down to the base, pretty shaken up, but grateful I was okay. We get to the car, wait, where are the keys? They were in my pocket, can add my car keys to the list of things lost in the crash. After a bit of panic, AAA saved the day; $100 and an hour after closing, we were finally leaving A-Basin.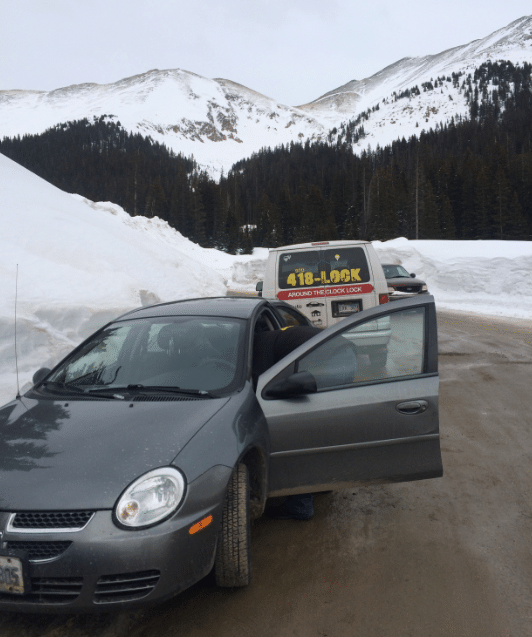 Waiting till the snow melts to find my keys...
We were leaving the snowy Rockies behind and heading to Moab for some sunny hikes. Or so we thought, entering Arches National Park it started snowing. Walking around the arches in the bitter cold was definitely an eye opening experience. We cut our time short to head to the city of Mormons and In-N-Out burger; we were Salt Lake City bound. After a long drive through some crazy flash storms we finally arrived to our friends place and made the essential journey to In-N-Out. Katie had never been, so we loaded her up with burgers and fries, animal style of course.
After a homemade breakfast we repacked the car and headed towards the Tetons. The landscape of Idaho was breathtaking, so much untouched land; it's amazing what the world looks like when humans don't touch it. Imagine taking a pee stop with two bald eagles circling above, magical stuff there.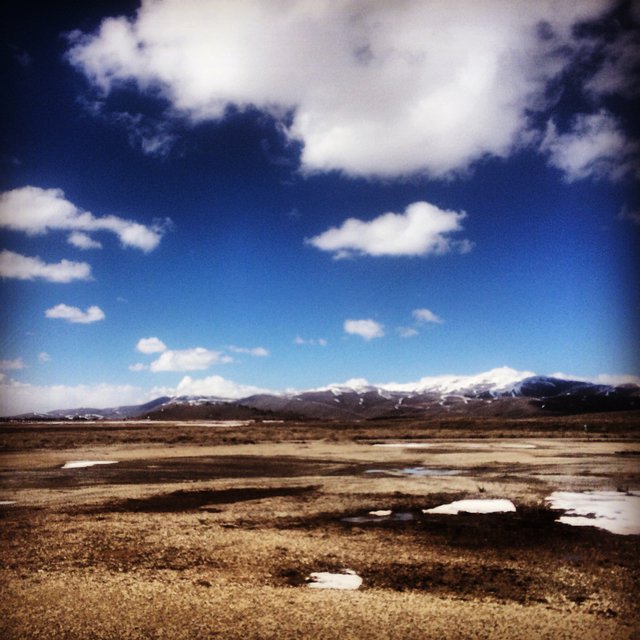 The most beautiful bathroom.
A few weeks before I left I had made a thread named Jackson Hole Couch looking for a place to stay. Amazingly enough member Valhalla (Zach) let us crash at his house on what I'm claiming as the most comfortable futon ever. We arrived in Jackson with some time to kill and got directions to a spot to catch the sunset from a local bartender. About 10 miles out of the town it seemed like the elk came out of nowhere. They were literally lining the sides of the road, even caught glimpse of a moose in the distance, which I thought was a horse at first. The drive was definitely worth it because the view did not disappoint. The Tetons are truly a magical place.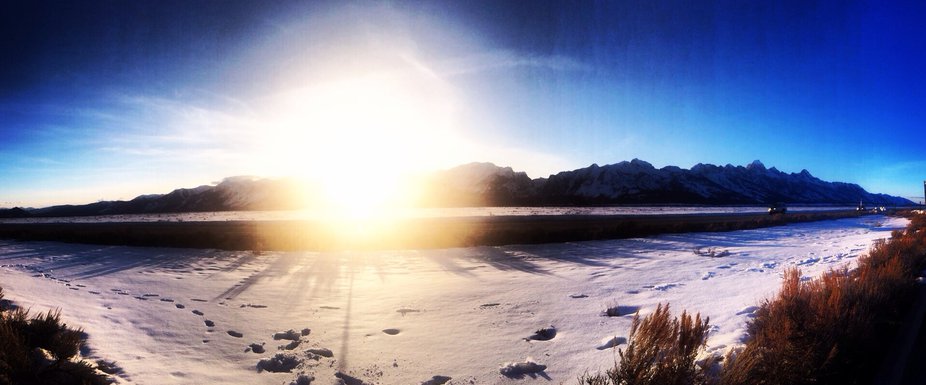 I could call this place home.
We ended up at the local watering hole, Pinky G's, indulging in some Rainier and pizza. We met Zach for the first time and to our luck he wasn't a murderer, but a really cool kid! He was even able to hook us up with half off lift tickets to Jackson Hole. Skiing Jackson was definitely an experience. The mountain was socked in, visibility was low and the snow was chundery, but we were skiing Jackson Hole, the Mecca! We didn't make it up the tram due to visibility issues, but that is definitely the number one spot of my places to go back to. That night we got the news that our place in Portland had fallen through so we spent another night in Jackson and were headed to Bend, OR to meet up with some friends from college.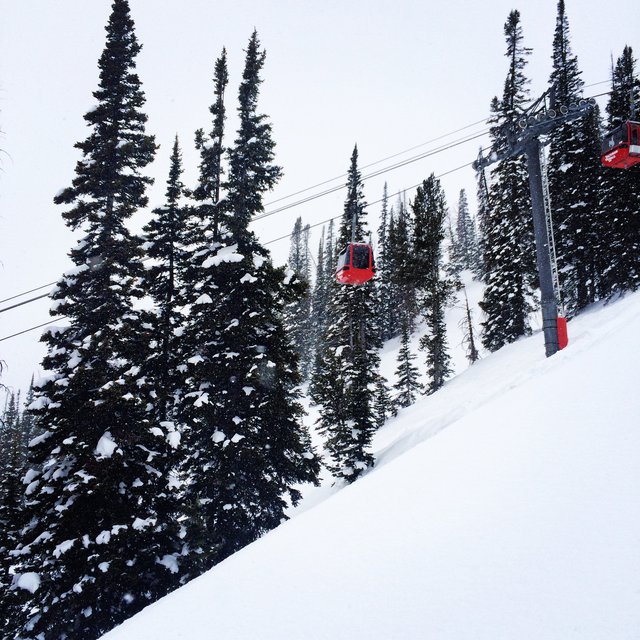 "the Mecca"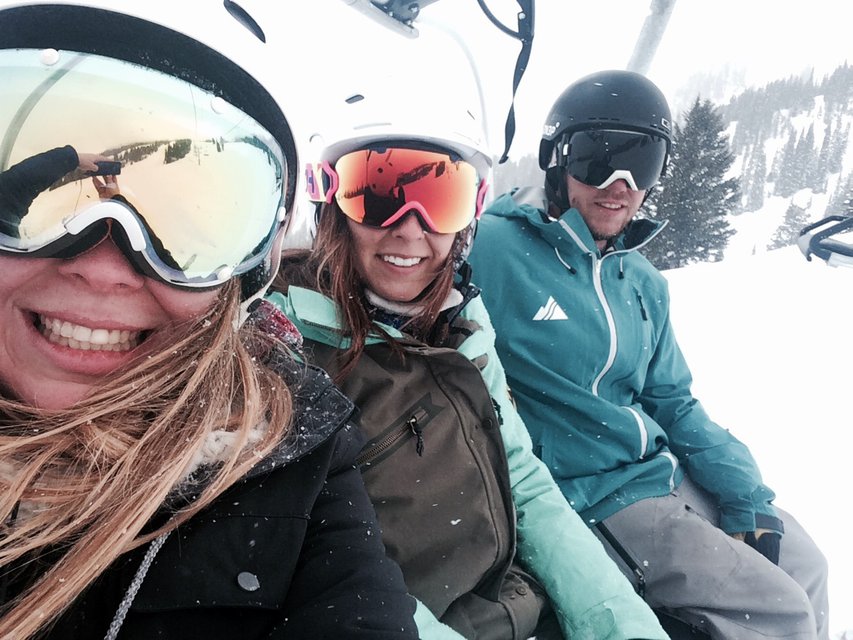 Snow flurries in Jackson.
Yet again we repacked the car and were on our way. We had a solid 12 hours of driving ahead of us, but we were getting to Oregon! At this point we were pretty much living off Cheez-Its and Lunchables so we stopped at a gas station to refuel on snacks. This is also where Katie shattered her phone in the bathroom. The beauty of Idaho was quickly fading away. Just before the city limits of Boise I was napping when Katie woke me up asking what to do if there were giant tumbleweed in the road. I nonchalantly said just drive through. As I look up I see tumbleweed explode over the front of the car scattering debris everywhere, apparently that works?
We made it...
At this point in the trip I had maxed out my data plan and Katie had shattered her phone. I turned the GPS off to conserve some data. Words of advice: DON'T EVER TURN THE GPS OFF. I turned it back on somewhere around Baker City and realized we had taken a wrong turn somewhere. It would add about an hour onto the trip, no big deal right? Wrong. This took us through about 5 different national forests and monuments with windy roads and no towns; and then the sun set. We had no cell service, no radio stations, no bathrooms and no stops.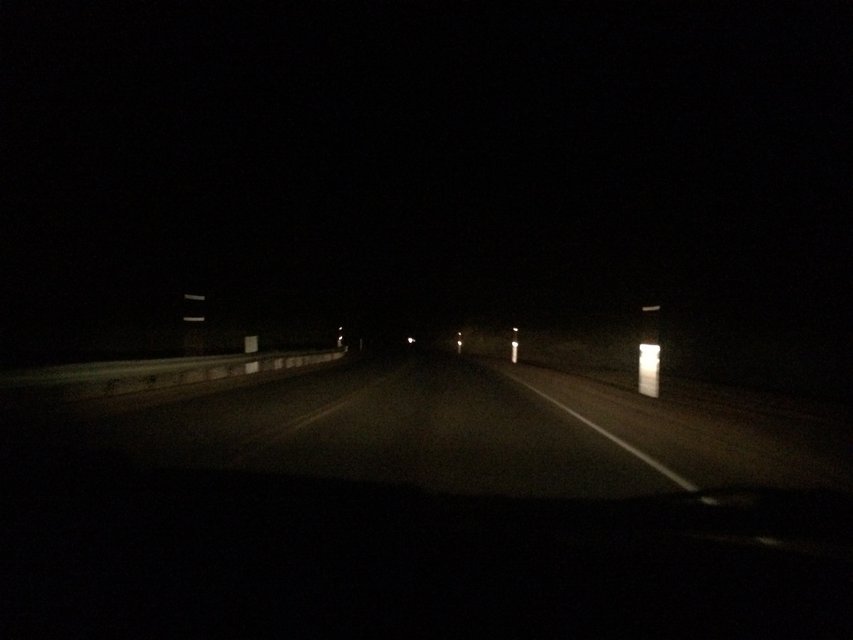 Where the hell are we?
We finally made it to Bend and showed up to our friends house in the middle of a party. Good way to end a 14-hour drive. Once the party winded down we snagged a couch and rested up for a solid day of day drinking. We grabbed breakfast in downtown Bend and then headed to the Deschutes Brewery. Fun fact: you can go to the factory and get 4 free samples every day if you choose. Bend is a growing city with a small town feel and with the most breweries per capita it was the perfect place to spend a day just hanging out. Reality was setting in that after that day I was on my own.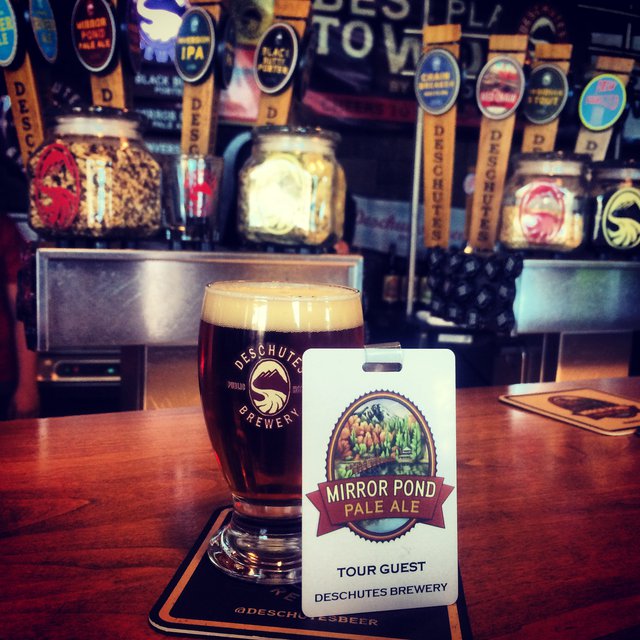 Free Beer!
We arrived at Portland International Airport around noon. I helped Katie with her bags and we said our goodbyes. That really was the trip of a lifetime, something to remember when we're old. She headed towards check in and I pulled away, I was in Oregon by myself for the first time, it was real. I headed back towards the mountain to start my new job and life; and to think this journey has just begun.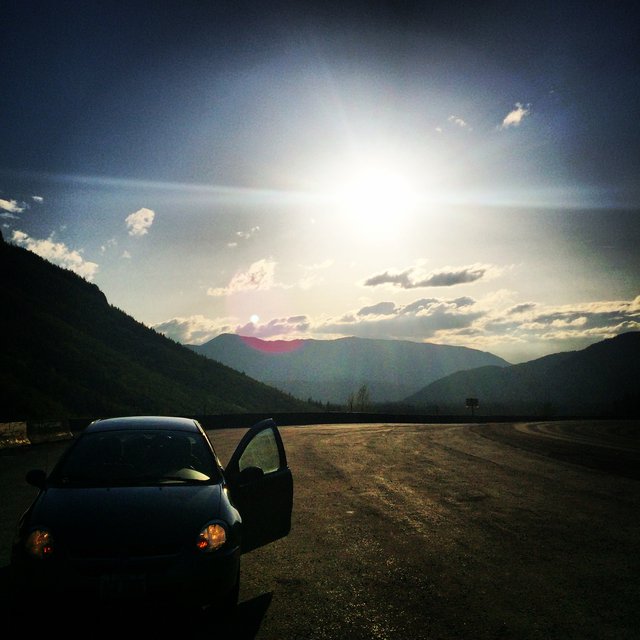 A new place to call home.