Funny story really....I was riding the chairlift at Big Sky and my phone started ringing. I answer it to find out that it is none other than Joshua Randich. The conversation went something like this:J: "When are you coming up to Alaska?"L: " Uhhh, I'm broke, probably next year."J: "What if i told you I had cancer? Would you come up then?"L: "Uhhh, yeahhhh probably not still...."J: "Oh yeah?.....What if I told you that I can take you heli skiing for free?"L: "I'll be there in a week, see you at the airport."and so with that, I headed off to Alaska for my first ever heli experience. The trip ended up being a success. We got our one heli day but the avalanche danger was high due to the layer of volcanic ash. This limited us to the mellow terrain, but was still a great experience nonetheless. We flew behind Alyeska and shredded Winner Creek which I must say has some incredible terrain possibilities.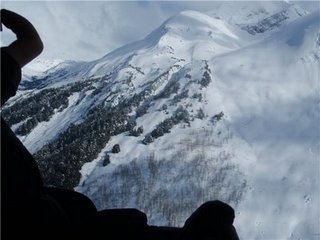 View from the Heli
Stoked!!!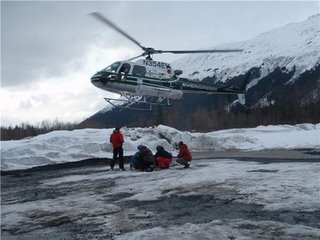 I got off the heli and saw Mike Douglas and Mark Abma standing in the parking lot......crazy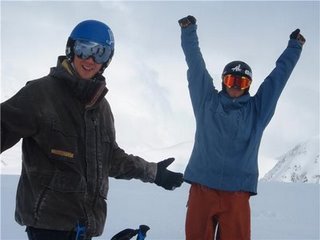 Super Stoked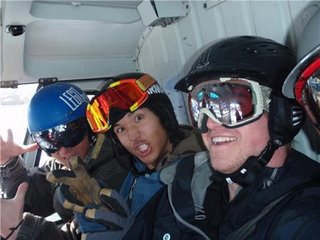 The crew Josh, Me, Nick, and Bacon (who got cut out of the frame)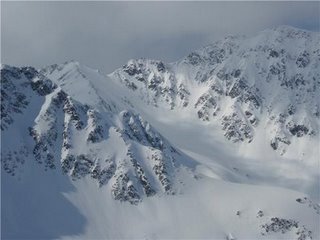 oh lawd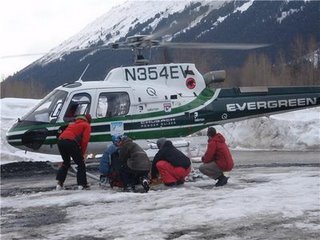 Chugach Powder Guides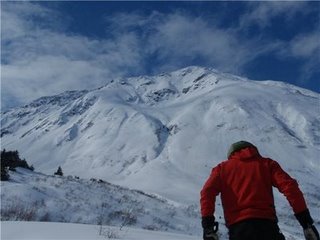 This is our Guides back, its quite red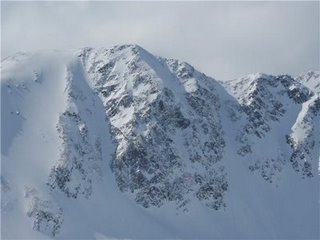 I spy a straight line...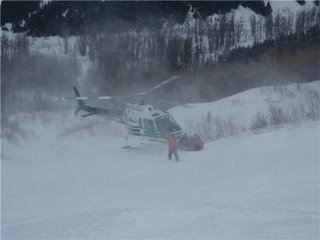 Gettin another lap