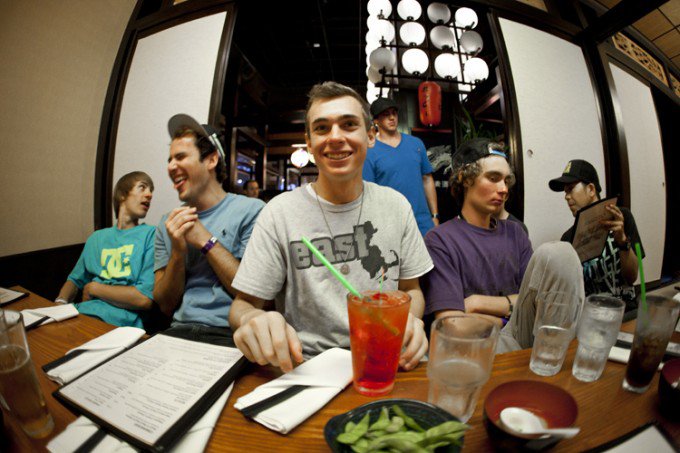 Adult campers have a pretty good deal going: snowboard and ski during the day, chill out or skateboard in the afternoon, and do awesome nighttime activities after that. During Session 5, the group headed into Portland for a night out and went to get sushi at Shigezo! Shigezo is a traditional Japanese restaurant in Southwest Portland, that serves delectable sushi, noodle bowls, and other Japanese fare, all family style around large tables.
This session, the Team Takeover snowboarders joined the adult guests for sushi night. Cam Pierce, Niko Cioffi, Austen Sweetin, and Stevie Bell headed to Portland to hang out and fill their bellies with sashimi.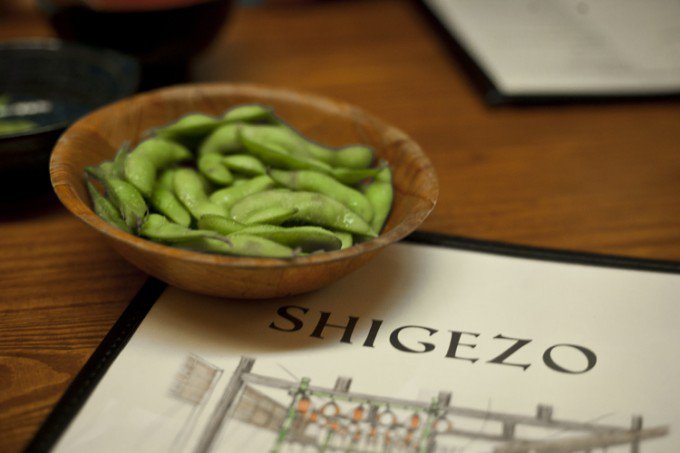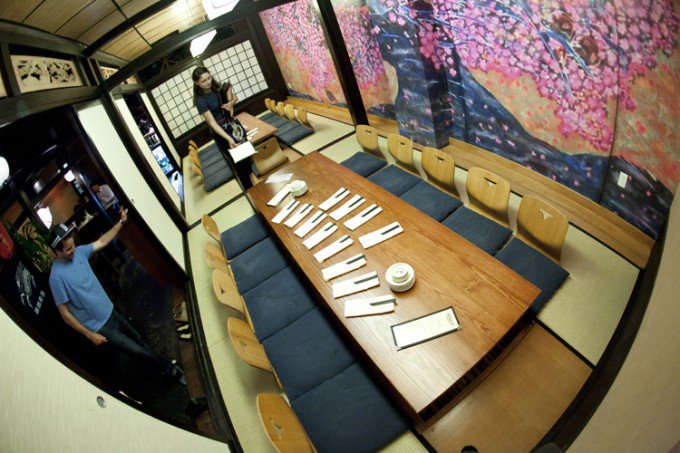 The group was given a special room in which to dine, as is traditional, everyone was asked to leave their shoes outside of the room, and all seats were on the floor.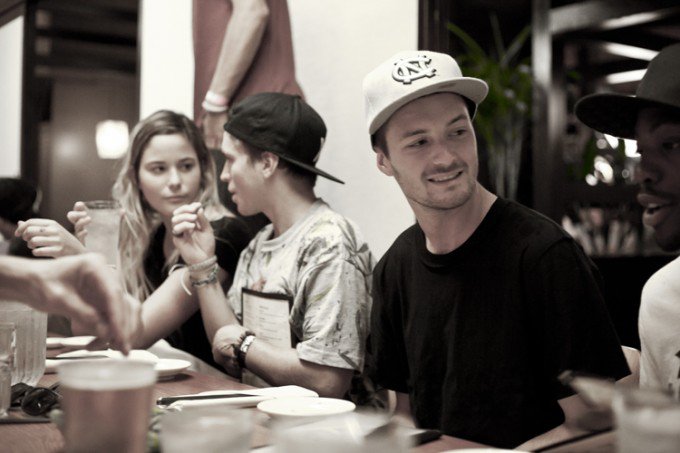 Austin Sweetin and Cam Pierce joined the adult guests.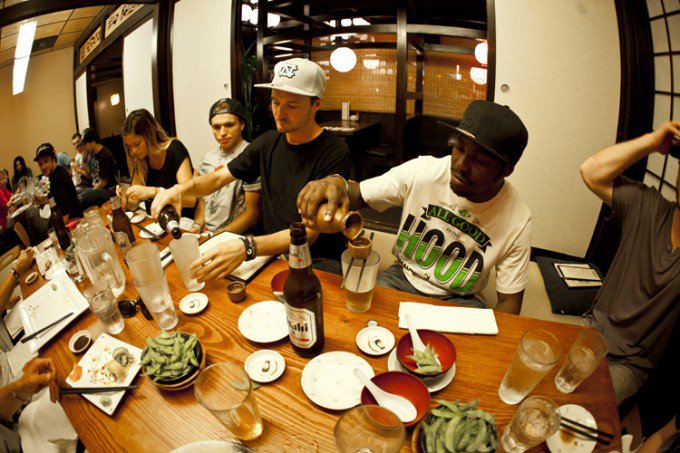 Sake bombs! Stevie Bell, Cam, and all of-age campers took part in the festivities.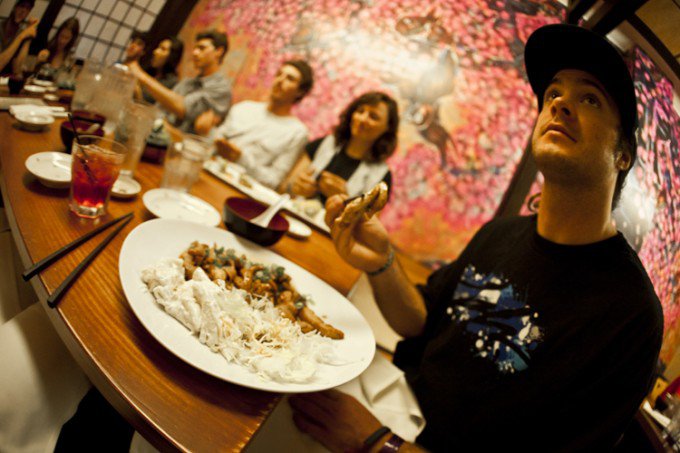 Niko Cioffi enjoying some delicious food.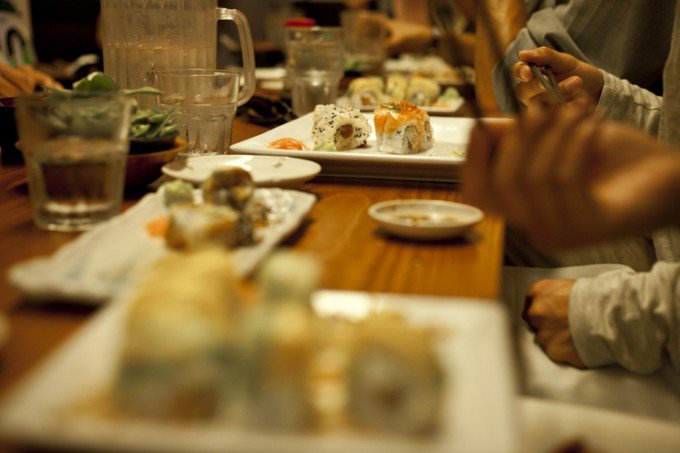 Sushi!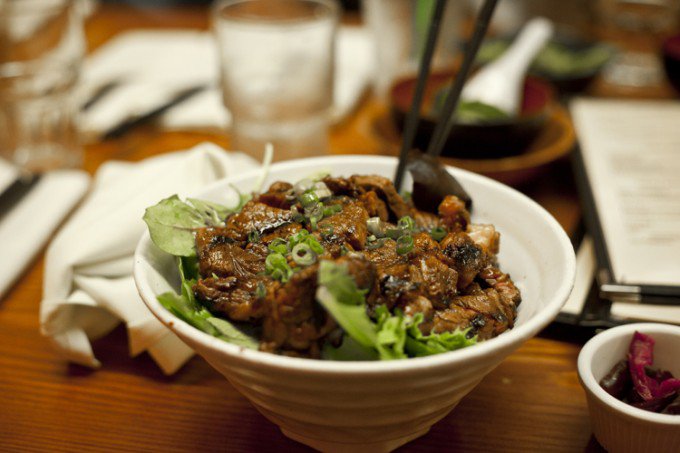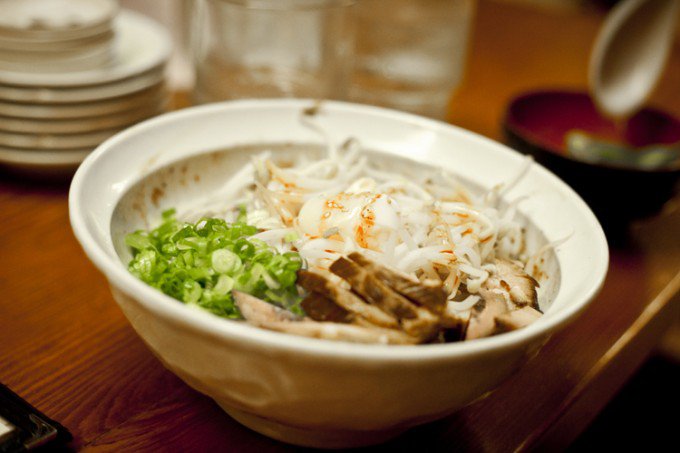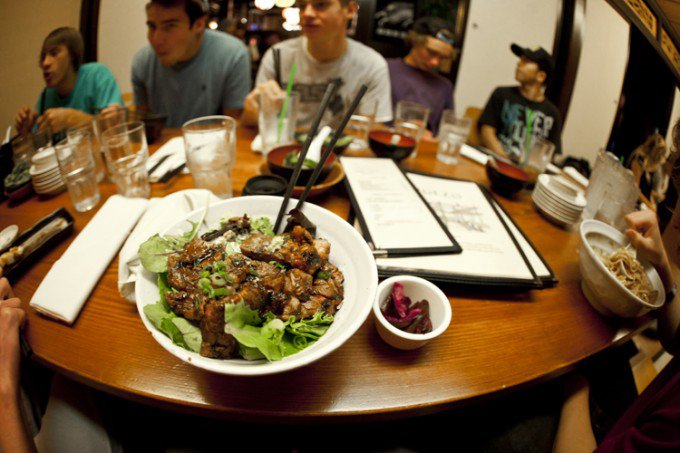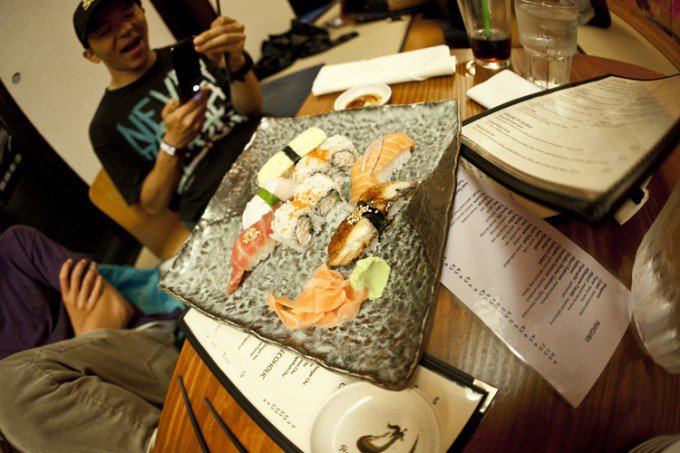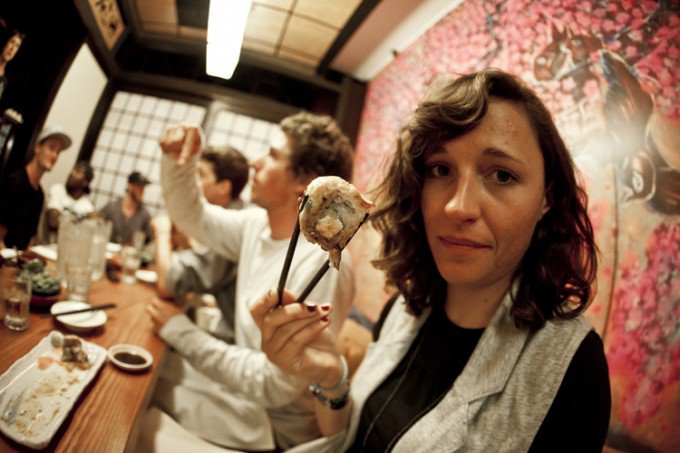 Ski Coach, Erica Durtschi with a large piece of sushi.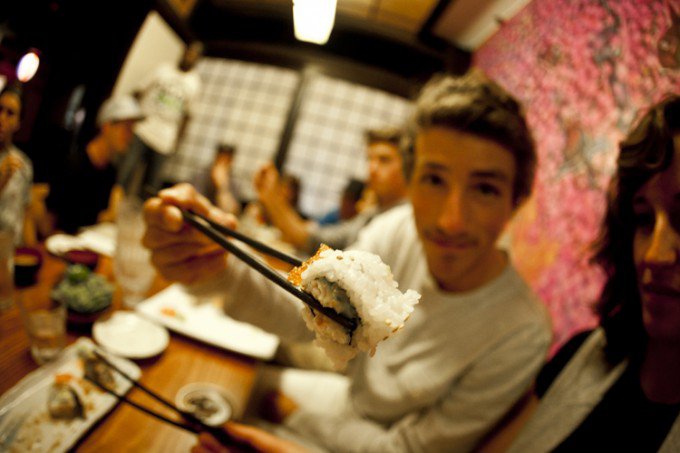 Snowboard Coach, Tucker Speer, enjoyed dinner, also.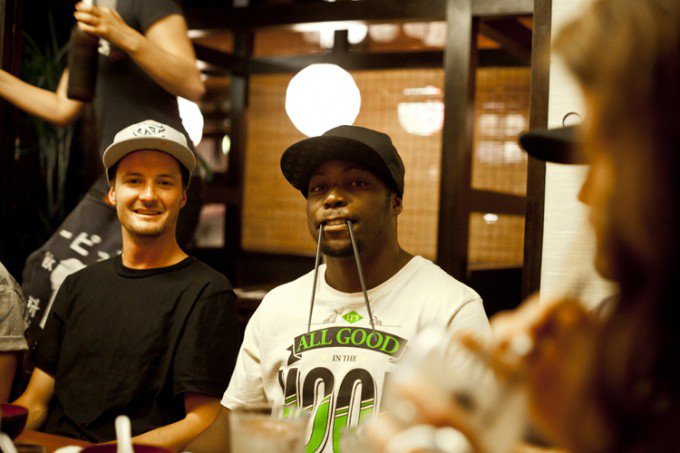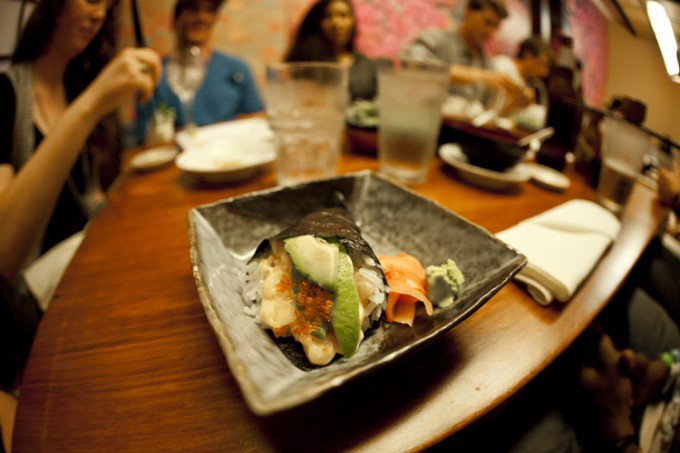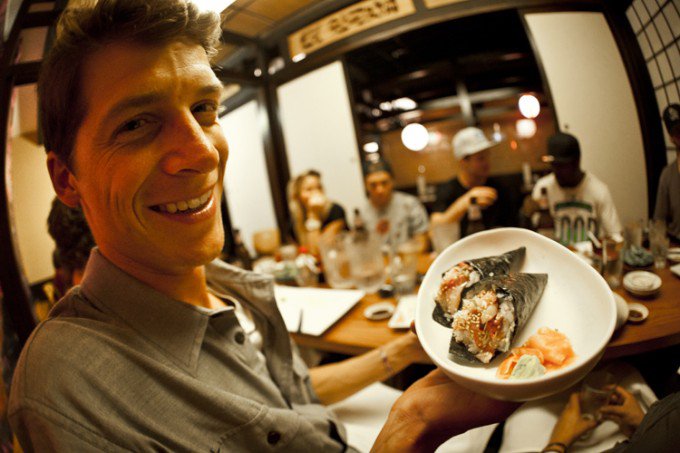 Snowboard Coach Corbin Clement and some handrolls.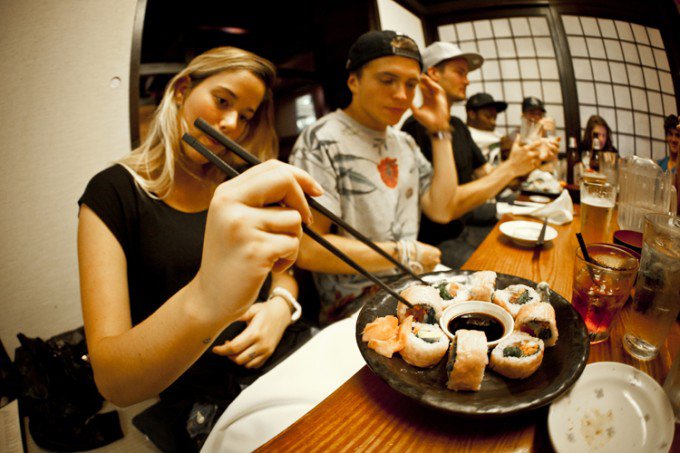 The post Adult sushi night with Cam Pierce, Niko Cioffi, Austen Sweetin, and Stevie Bell appeared first on Windells.