Just like your grandfather's film lab, Adobe LIGHTROOM  is designed to assist you with managing a huge number of photos.  It is not only a file browser or a database,  but also a complete workflow application.  Adobe LIGHTROOM allows you to manage, enhance, and export or print your photos in any desired way. Lightroom has five different modules, so you can easily switch between them and go back and forward quickly.  Here's a brief description of each module:

1. Library -  Importing, organizing, key-wording, reviewing and last but not least, searching, all take place in the Library module.  You can also apply some basic adjustments like: White Balance, Exposure, Clarity and Vibrance .  Here, there are tons of filters and different options so you can find the image you are looking for.  It is very important  that you make a habit of organizing and inputting keywords when you are importing images so that you don't misplace files and lose track of what's going on.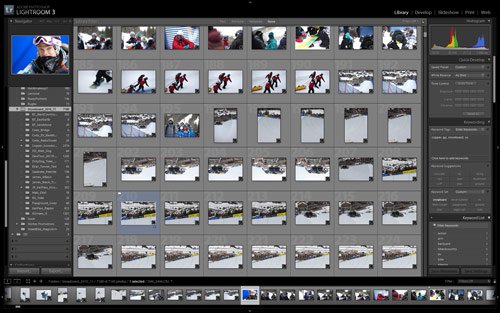 2. Develop – This is where the magic happens. On the right side of the Develop module you will find a few adjustment tabs that will let you work on different aspects of the image.You can apply Basic, Tone Curve, Hue/Saturation/Luminance, Split Toning, Detail, Lens Corrections, Effects or Camera Calibration adjustments.  Using all these tabs you can enhance and correct your images in order to achieve the desired final results. The module also includes few special tools like Crop Tool, Spot Removal, Red Eye Correction, Gradient Filter and the Adjustment Brush.  All of these "special" tools are located just underneath the histogram and should become an essential part of any workflow.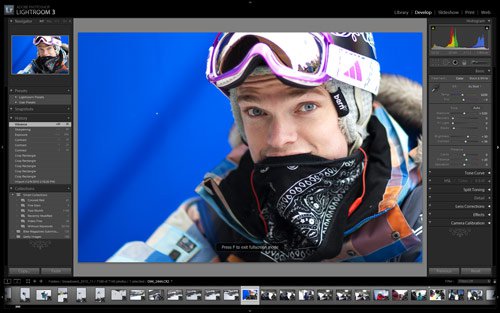 3. Slide Show – After you have organized and enhanced your photos it is time for you to show them to your family, friends or clients.  The Slide Show module allows you to create…..guess what….a slide snow with your images.  You can use one of the templates or create your own layout with personalized  information.  Options like, opacity, scale, border overlay, color wash and many more make it a lot of fun to play with.  Once you have it your way you can play it on your own computer, export it as .PDF document or even a movie.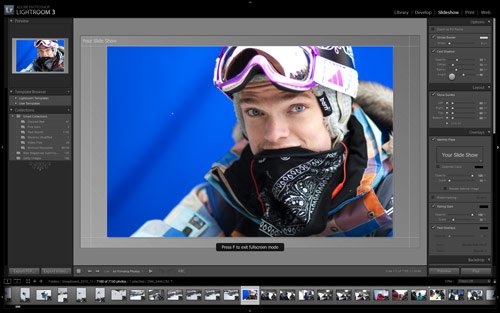 4. Print – If the digital version of your images is not enough any more, you can always go to the Print module and get them ready for a……..print!  This module is pretty self explanatory and in the same fashion as the Slide Show module you get a whole set of options to customize your prints.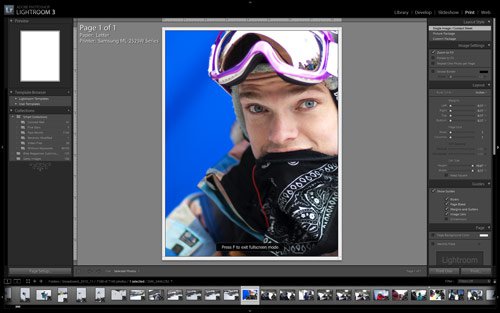 5. Web – What's the purpose of capturing amazing images if you can't show them to "The World".  That's what the Web module is for!  It comes loaded with templates and numerous options so you can customize your web gallery and upload it with a click.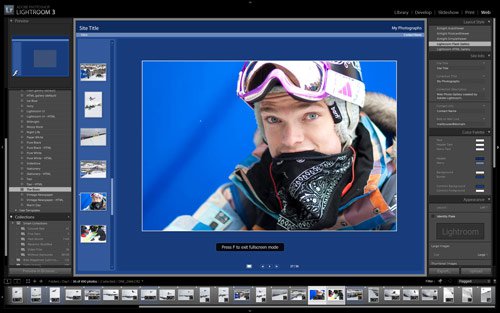 Many people don't like to spend hours working on a single image in Photoshop and if you are one of them, Lightroom is just for you.  Even if you are a photoshop fanatic, you still need to organize your photos somehow and a better way doesn't come to mind!  Lightroom is an amazing tool and it is highly recommended by APS.