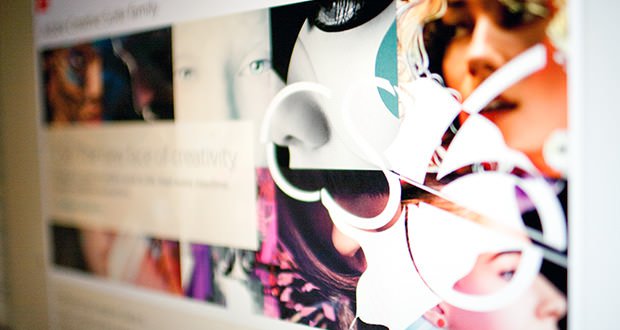 Adobe is currently holding the launch event for the highly anticipated Creative Suite 6 in San Francisco today, making it a big day for Photoshop enthusiasts everywhere. Official release will be coming "within 30 days" according to Adobe, but the event has revealed enough to whet our appetites and give us some pricing options we can chew over.
Regular pricing for CS6 held no surprises. Photoshop CS6 will run you the usual $699 while Photoshop CS6 Extended weighs in at $999; the full master collection price also remains unchanged at $2,599.
The biggest announcement of the day, however, has to do with Adobe Creative Cloud. The subscription service came as a surprise when it was first announced last year, and now that the details have been released it looks to be a better deal than many of us thought. For only $50 per month — $30 for students, teachers, and for a limited time CS3 users and above — Creative Cloud users get unlimited access to every CS6 Master Collection application, including Photoshop Extended. Creative Cloud doesn't stop there either. It also comes with 20GB online storage and has been integrated with Photoshop Touch, allowing users to pull up and work on projects on their iPad and then continue them later on their computer.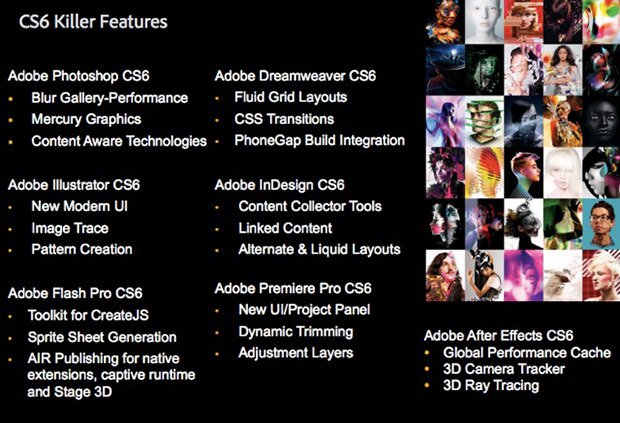 Of course, there is a catch. In order to cash in on the $50 monthly rate (or $30 educational/limited time discount rate) you'll have to sign up for an entire year in advance, bringing your total to $600. It's still cheaper than buying even the regular version of Photoshop, but if it's the only Master Collection app you'll be using — and you plan to use it for a long time — then it might be a good idea to go ahead and shell out the grand it'll take to buy Extended outright. Those who don't want to be tied town to a year-long commitment can also opt for the $75 month-to-month plan.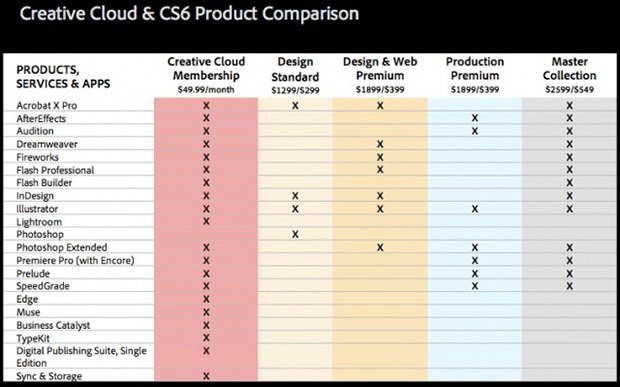 If you're interested (and let's be honest, aren't we all?) pre-orders start today, with estimated delivery on May 7th.
(via Adobe via The Verge)