Into the Clouds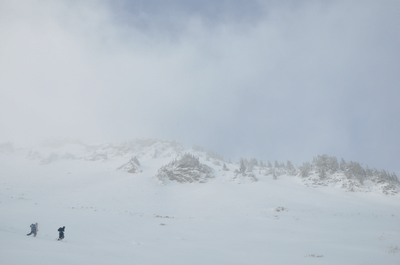 Is this really October? Utah is a gold mine!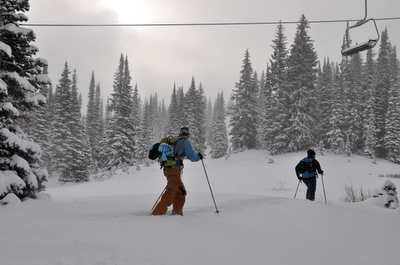 It's just beyond the ridge line....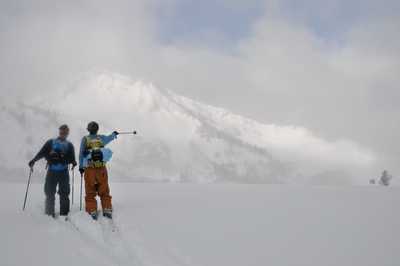 The longer these go without turning on. the better! More faceshots and untracked turns for all!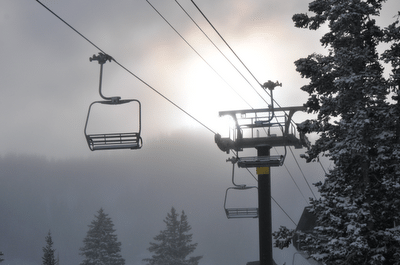 New for 2010: gaper inspired photos! Just incase you couldn't discern from our previous photos what we're up to, we put our skis in the snow to show off our favorite activity. All jokes aside, our graphics are pimp and most certainly look better in their natural habitat. From left to right: Live Life, Next Life, Walk Free
Around 5:13am, we left our homes, assembled the crew from our office, and ventured a casual 20 minutes up the road to Alta, UT. With 44 inches of fresh snow in the Wasatch, waist deep pow, limitless face-shots, and incredible times were around every turn. Days like today make me genuinely happy for the lifestyle we live and thrive upon each season. With additional snow in the forecast, we hope to explore more opportunities, find additional pow stashes, and continue to solidify our stoke for what we do.
Regardless of what you're doing this fall, get out there, go skiing, enjoy every moment. After all, life is far too aggressive to merely observe the snowfall.
var gaJsHost = (("https:" == document.location.protocol) ? "https://ssl." : "http://www.");
document.write(unescape("%3Cscript src='" + gaJsHost + "google-analytics.com/ga.js' type='text/javascript'%3E%3C/script%3E"));
try {
var pageTracker = _gat._getTracker("UA-16248534-1");
pageTracker._trackPageview();
} catch(err) {}