Above All will follow the progression of different Summit County skiers during the 2014 season. Filmed between December and April at Breckenridge, Keystone, Winter Park, and Arapahoe Basin, Above All focuses primarily on park-oriented skiers, but includes a variety of urban and big mountain to showcase all forms of freeskiing.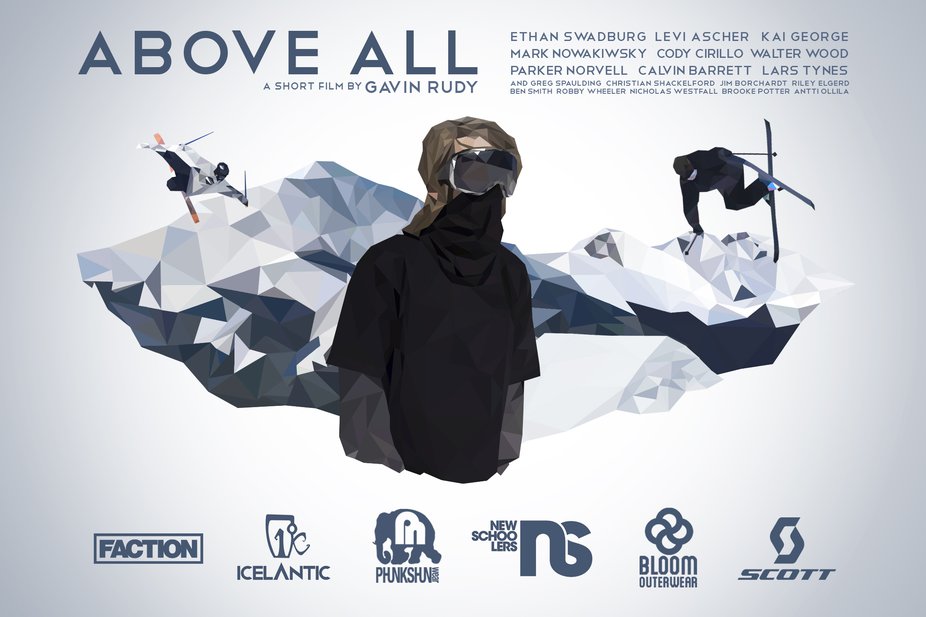 The official release poster for Above All
The short 20-minute film is going to be released in June 2014 exclusively on Newschoolers.com.
Featuring:
Ethan Swadburg
Levi Ascher
Kai George
Walter Wood
Mark Nowakiwsky
Cody Cirillo
Lars Tynes
Calvin Barrett
Parker Norvell
and Friends
Check out the release trailer for the film:
http://www.newschoolers.com/watch/713217.0/Above-All---Trailer
You can stay updated for the drop of Above All by liking GR Media, Newschoolers.com, Bloom Outerwear, Faction Skis, Phunkshun Wear, Icelantic Skis, or Scott on Facebook, Instagram, or Twitter.
Cheers!
Gavin Rudy